Do you believe in superstitions? Yes to some extent however rational thinking we may have we still have some superstition like not going to temple at 12 O'clock or changing the path if a cat has crossed the way. There are so many such superstitions we try to change but these superstitions have somewhere been a part of our growing up so they are not easy to do away with.
However, there are so many superstitions that come with scientific logic and should be followed as there is rational logic associated with it.
Thus here is the list of common superstitions that you should follow:
1. Throwing coins in the fountains or rivers
Well, personally I'm fond of this one. The logic is that in earlier days the coins were of copper and copper is beneficial; for our bodies. In those days water was taken from wells or lakes to consume so by throwing the copper coins in it you were actually purifying the water.
Thus throwing coins in water will not make your wish come true but just clean the water if the coin is of copper or else there is no utility of throwing the coin.
2. Lizards falling on your body
If a lizard falls on your body you need to bathe so that you get good luck. The lizard emits poison so that you do not fall sick it was crucial to the bath to avoid any mishap. This was a way to protect the victim and thus the story was built.
3. No cutting nails after sunset
Well, this was a good one and logical also. Earlier days there was no electricity so after sunset one would have not been able to see thus if the nails were cut it could hurt.
So it was declared that after sunset nails should not be cut but now this myth holds no good as the switch on the light and chops off your nails.
4. Eating curd and sugar as a good omen
Having curd and sugar before going for any good work is considered a good omen as curd has cooling and antibiotic properties and sugar in it increase the glucose levels so that you do not get tired and can accomplish the work with zeal.
5. Breaking the mirror brings bad luck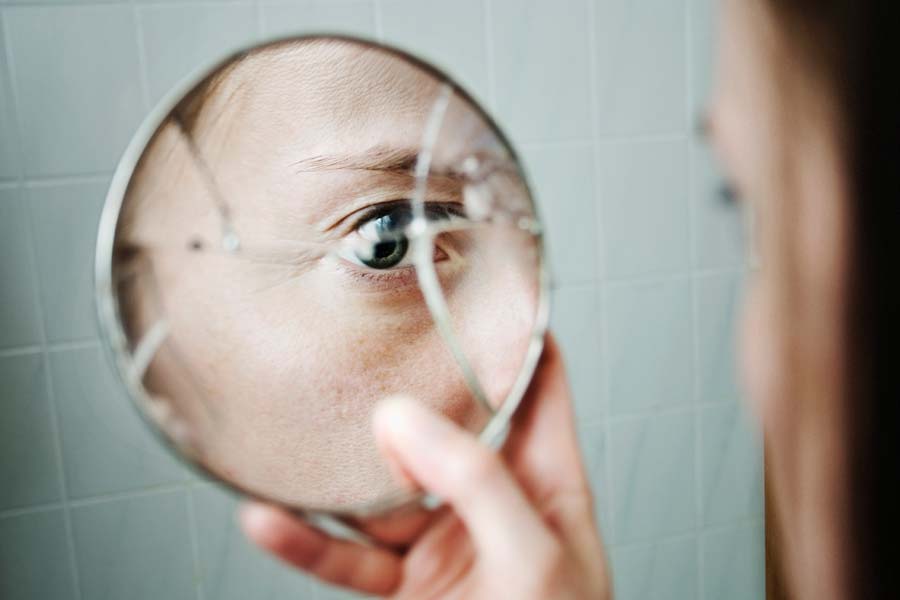 Well, this is totally filmy and is pictured with immense drama. Earlier days mirror was expensive and fragile so breaking it was considered as bad luck. Thus it was told that you should handle it with immense care.
Nowadays it is not so but still is a piece of mirror stays back it can hurt you so you need to be careful while handling the mirror.
6. Not looking at the eclipse directly
Even during the normal days, we cannot look at Sun as the rays are strong and can harm your eye's retina. During the eclipse when Sun hides behind the moon you can stare at it but then it suddenly comes out you are unprepared to look at it and this can cause damage to eyes so it was said to not look at the Sun during the eclipse.