In recent times, people are searching the internet to know more about Joe Burrow girlfriend Olivia Holzmacher. In fact, such searches have increased significantly in recent times. If you do not know, then let me introduce Joe as the quarterback of the Cincinnati Bengals. In fact, he led the team to the Super Bowl.
However, his relationship with Olivia goes back to his college days. They started dating during their time at the Ohio State University. They have a very strong bond and thus, the present status of Joe as an NFL star has not changed their relationship even a bit. Therefore, if you wish to know more about Olivia, then this article is the perfect stop for you. Keep reading this article to know everything about Joe's girlfriend.
About Olivia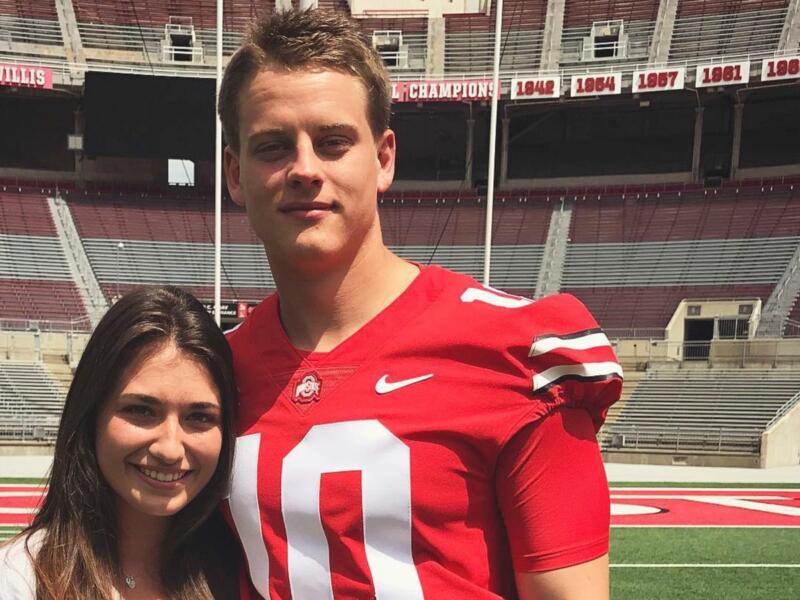 Olivia has a profile on LinkedIn. According to the information available there, we come to know that by profession she is a data analyst. At present, she is serving at Kroger, in the capacity of a senior process specialist and analyst.
As far as her educational background is concerned, she studied data analytics and social sciences at Ohio State University. In fact, during her university days, she held a leadership position at the Alpha Phi sorority. Finally, in 2019, she graduated from the Ohio State University.
Relationship With Joe
We already know that Joe and Olivia have been together since their college days. However, to be precise, it was in 2017 that they two started dating. In fact, they also appeared on IG as a couple. In August of the same year, Olivia posted a picture on her IG profile that showed the couple cuddled up on the field of Ohio State University.
However, soon after starting to date Olivia, Joe made a switch to Louisiana State University and she stayed back at OSU. However, this change of institution did never hamper their relationship. In fact, she also posted a picture on her IG profile, where we can see her celebrating an LSU win with Joe. After that, in 2020 when Joe was picked up in the NFL draft, she supported him and was seemingly overjoyed with the news. However, they have mostly tried to stay away from the camera. Yet, their relationship has not been a private matter inclusively.
Some More Facts About Olivia
Olivia supported Joe greatly during his Super Bowl run, like a perfect partner.
She owns a furry cute dog named Beau.
At the Cincinnati Zoo, there is a penguin named after Joe. Its name is Cup o' Joe Burrow.
The couple has been together for a long time and they support eachother in a great manner.
Concluding Lines
Olivia, therefore, is a very supportive girlfriend of Joe. In fact, the two share such a strong bond of love that nothing can come between them, as it appears now. 
Also read: Are Devin Booker and Kendall Jenner still together?