If you are in a relationship, you might be familiar with the fact that how important it is to keep your relationship fun and exciting. The basic idea behind this is that it is very crucial to make your relationship a little bit sassy and everlasting so that you both might not get bored of each other. Do you remember what was the time when you did something naughtiest with him that made him all crazy for you over again?
Or you are waiting for the perfect time to get all those questions answered or things which are undone between you if you guys have just started loving each other? I have a lot to say that will seriously turn both of you on. Let's hear it then, here in this article, I m listing few of the wildest questions which you can ask your guy so that you know him the best and the way he feels.
Naughtiest Questions That You Can Ask you BF
1. According to you, what does your perfect date looks like?
Well, for some perfect date would be a romantic candle dinner and for some, it should be something like a French kiss or long smooch while going hand in hand. Basically, I mean getting very close to each other seems like a perfect date for most of the peoples which makes you keep going from the very first day.
2. Who is your dream girl beside me?
Hahaha! This is one of the perfect questions to ask your guy to know about him and his naughty fantasies. Now, it depends on him whether he is going to answer correctly or not. So girls! Lend all your ears to hear their kinkiest things they might gonna say.
3. What do you like to wear to bed when you are in a mood for sex?
Sssshhhh! This question may make you feel the real situation. Maybe you are getting naughty after seeing this question. Maybe they like to stay nude and that's a perfect answer.
You can also read: 10 Best Dirty Questions To Ask Out Your Girl To Make Her Wet Right Away
4. What part of the body would you like me to get tattooed?
By asking this question, you will get the answer to the question indirectly about what part of your body he likes the most and where does he want to be your tattoo always visible.
5. Which outfit do you like the most? Short minis or something else?
The sexiest questions to ask him that what outfit did he likes the most on girls. Obviously, he would say short minis or those sexiest lingeries which can easily turn anyone on.
6. Have you ever done phone sex while talking to someone?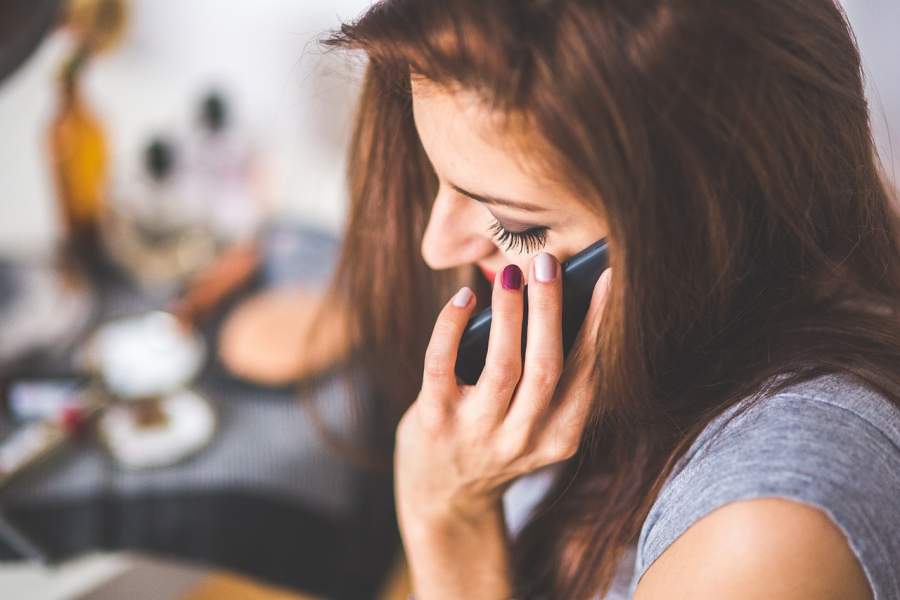 You may ask this question if you want to know how early he gets heat up.
You can also read: 6 Science-Backed Tips to Make Someone Fall in Love with You Instantly
7. If you get the opportunity, what you could do to me right now?
Be aware of what you say and ask for. You never know it might turn out to be true.
8. Which physical feature attracts you the most in girls?
Common, say it. Some of them might be knowing the answer to this question well.
9. Hey, can you tell me the colour of my panty right now?
If you are getting naughty, you can ask this question to your guy. This will easily turn on your guys without doing anything. Believe me.
You can also read: 6 Ways To Turn Your Guy's Mood From Bad Into A Good One
10. What you would prefer the most, with or without condoms?
Now please don't faint. Everyone knows the reality. Which question you gonna ask your guy when meeting him next?
Also read: 45 Best Dark Pick Up Lines to Start Flirtatious Conversation