Developing a robust marketing plan is crucial to the success of any business. To establish a strong marketing strategy, it is vital to consider the significance of establishing a brand, fostering a loyal community, and improving the return on investment. In 2023, recognizing the value of Webinar marketing is imperative when creating a successful marketing strategy.
As per the latest report by Content Marketing Institute,
"Webinars are utilized by 58% of marketers as a means of promotion, and more than 32% of them believe that Digital Marketing Webinars will be highly effective for their business success."
This article will deepen our understanding of the top 10 reasons why webinar marketing is going to be important for your business in 2023 and how to successfully promote your webinars.
Reason #1: You Can Reach A Wider Audience
The purpose of any marketing campaign is to reach out and connect to the right target audience. While meeting with potential customers or clients in person is an effective method for gaining new business, it may not be practical to travel across the world for a single meeting.
The benefits of webinars go beyond connecting to thousands of people virtually over the internet. They also provide an opportunity to reach and engage with an audience that may be difficult to access otherwise. Implementing a webinar marketing strategy has the potential to make a significant impact on a global audience, all while from the convenience of one's own home or office.
Reason #2: You Can Build Authority And Credibility In Your Industry
One of the most significant benefits of webinars is that it helps you build your authority and credibility in the industry. It helps you to attach a human face to your brand and enables you to provide all the precious insights that you have gained over the years working in your industry.
When individuals register for and attend your webinar, even if there is no fee associated with participation, they are still dedicating their time and effort to engage with your content. This positions you as an industry expert even before you have delivered your content.
Reason #3: You Can Increase Your Engagement and Interaction With Your Audience
There are two great benefits of webinars- high engagement and increased interaction rate with your audience.
Firstly, webinars happen live. If your attendees join late or don't attend the event, they feel the pain of missing out. It creates a power of scarcity, thus creating the importance of attending webinars. It is the foundation of webinar marketing strategy.
Secondly, webinars include interactive tools, like Q&A sessions, chat boxes, live polls, and social lounges, as webinar marketing services to build a conversational engagement with the target audience. With webinar marketing, your audience gets a voice. When they interact and get their queries answered, they automatically feel engaged and connected to the brand.
Reason #4: You Can Generate New High-Quality Leads
Attracting new leads is essential for sustained growth, and just as much of a challenge for businesses.
Webinar marketing strategy stands out compared to other strategies for lead generation as the leads generated through webinars are typically more credible and have a higher rate of conversion.
For webinar lead generation, attendees have to provide their name, email address, and other information. People who register for the webinar by providing all this information are more likely to opt for what you offer inside the webinar. This is why marketing webinars is an excellent investment for your business to generate high quality leads.
Reason #5: You Can Generate More Sales
By creating the appropriate type of content for your webinars, you can subtly propel your target customers to make a purchase without resorting to pushy sales tactics.
"Many businesses make the mistake of providing education before attempting to sell when, in reality, the most successful webinars educate and sell simultaneously."
Effective webinar content should highlight problem statements, address objections, and offer value without being overly instructive. The content should educate your audience, by highlighting what they desire and how you are equipped to fulfill that desire. By the time you make your pitch, the audience will already be interested, making the selling process seamless and eliminating the need for hard selling techniques.
Studies indicate that at the conclusion of a webinar, a percentage of attendees, typically ranging from 2% to 5%, ultimately make a purchase, highlighting the effectiveness of webinars in sales conversion.
Reason #6: You Can Save Cost & Get a Favorable ROI
Marketing webinars is one of the most cost-effective ways to reach a global audience. The amount required to develop and promote an online webinar is substantially lower than any other physical live event.
While the expense of a physical event may increase as the audience grows in size, this is not the case for webinars. Furthermore, as the number of attendees increases, the cost per attendee is reduced even further.
For example, if you can generate qualified webinar registrations for $10 each and your webinar generates an average revenue of $10 per registrant, you have already achieved break-even. Any subsequent revenue from these leads after the webinar represents pure profit, resulting in increased cash flow for your business.
Reason #7: You Can Build Strong Relationships With Your Customers
The purpose of webinars is to provide a significant amount of value upfront, thus it helps in establishing a solid connection with your customers. As you know, the first step for making a sale is understanding the needs of the customers and providing the right knowledge, training, and experience to solve their problems. Through webinar marketing, you can foster your relationship and build a strong rapport with your customers by addressing their concerns.
What's even better is that this approach works equally well with new leads and established ones. Making an excellent first impression on individuals hearing from you for the first time is possible.
Reason #8: You Can Increase Brand Awareness Of Your Business By Inviting Special Guests To Your Webinars
Inviting an industry influencer can be a highly effective webinar marketing strategy for boosting your brand awareness. Having an influential speaker at your webinar enables you to borrow the credibility of your panel, as that personality name will get associated with your brand.
You can even request the influencer to leverage their audience to drive more attendees to your webinar. This will result in higher attendance, increased brand awareness, and an overall enthusiasm towards your business.
This is particularly beneficial in B2B webinars, where the guest could be established entrepreneurs or industry leaders.
Reason #9: Webinars are more flexible and convenient
Webinar marketing is the most flexible and convenient kind of marketing campaign. Your audience can attend your webinar from the comfort of their homes or office without having to travel all the way to the physical location and make any special arrangements.
Also, webinar marketing services include recording access, which provides flexibility for those who missed the live event. This makes marketing webinars a convenient choice to boost engagement of your audience.
Reason #10: Webinars Attract Affiliate Marketers For Your Business
Webinar marketing can attract affiliate marketers to drive traffic to your business. Affiliates are typically interested in promoting products or services that provide value to their customers and result in conversions. Simply directing traffic to your website's homepage will not likely produce results for affiliates.
However, if affiliates promote your proven-to-convert webinar, their conversions are likely to increase, resulting in more commissions for them and a win-win situation for both you and your affiliate partners.
How To Promote Your Webinars?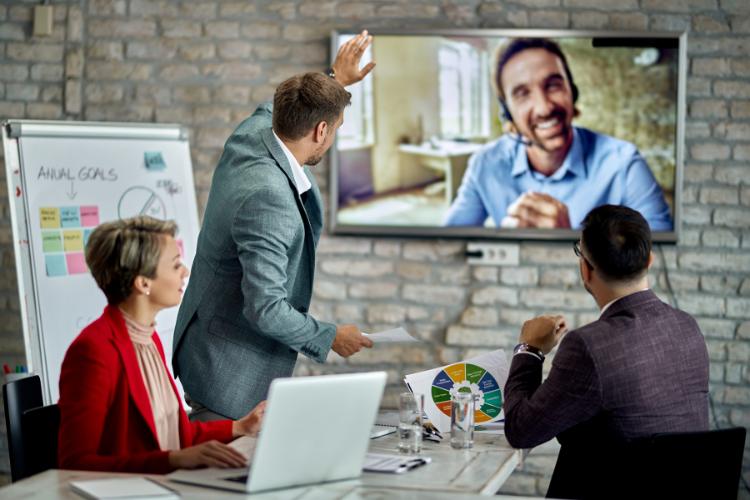 A webinar marketing campaign can be promoted through various channels. You can choose the promotion channels depending on your budget and the size of your audience. Here are some ways to promote a webinar:
1. Email marketing
You can send invitations to your email list and encourage them to sign up for your online webinar. Through email marketing, you can send event reminders and follow up with your audience after the webinar with some offerings or a recording.
1. Social media
You can promote the webinar on social media platforms like Facebook, Whatsapp, Twitter, and LinkedIn. Social media can be used to share engaging posts and teasers to generate interest for the webinar.
3. Paid Advertising
You can promote your webinar using paid advertising services like Facebook ads or Google ads. It helps you to promote your webinar to a larger audience.
4. Partner With Influencers
You can collaborate with influencers in your industry to help market your webinar to their audience.
Conclusion
The implementation of a webinar marketing strategy can offer your business a variety of advantages. With an effective strategy, you can effortlessly expand your reach to a larger audience, establish credibility, improve audience engagement and interaction, and cultivate strong relationships with your clients.
With webinar marketing, you can efficiently target your desired audience and enhance your conversion rates. Promoting your webinar can be accomplished through several channels depending on the size of your audience and available budget. A cost-effective webinar marketing approach can help you reach new customers and propel your brand to greater heights.
Frequently Asked Questions
Q: What is the purpose of webinars?
A: The primary purpose of webinars is to educate and inform a targeted audience about a specific topic or product. Webinars can also be used to showcase thought leadership, establish credibility, and build brand awareness.
Q: How can you improve the effectiveness of B2B webinars?
A: To improve the effectiveness of B2B webinars, businesses should focus on providing valuable and relevant content, promoting the webinar to the right audience, engaging with the attendees during the webinar, and following up with them after the webinar. Including interactive elements such as Q&A sessions and polls can increase engagement and enhance the overall experience.
Q: What are some best practices for webinar lead generation?
A: To maximize the effectiveness of webinar lead generation, businesses should focus on creating high-quality content that is relevant and valuable to their target audience. They should also promote the webinar through multiple channels and utilize effective email marketing strategies to drive registrations. During live webinars, businesses should engage with attendees and provide actionable information encouraging attendees to act. After the webinar, businesses should follow up promptly with attendees and continue to nurture the relationship with targeted content and offers.
Q: What are the benefits of webinars?
A: There are several benefits of webinars, such as reaching a larger audience, establishing your brand as an authority in your industry, generating leads and sales, and providing a cost-effective way to educate your audience.
Q: What types of businesses can benefit from webinar marketing services?
A: Any business that wants to generate leads, engage customers, or promote its brand can benefit from webinar marketing services. Webinar marketing is particularly useful for B2B companies, software and technology firms, educational institutions, and professional service providers.
Also read: Tips for Improving Your Business's Brand Overnight