There are lots of poets, playwrights, and novelists in the world who are famous. If you want to explore on interesting books about black history written by black authors then you are at the right place. Black writers are getting the well-deserved recognition in the twentieth first century. They have fearlessly talked about racism, inequality, abuse, slavery and more. Know about the men and women black writers here.
1. Notes of a Native Son (By James Baldwin)
This author lived abroad for many years to escape the toils of racism in the United States. However, he is one of the famous black American writers. He has written about his experiences of being an openly gay black man. He has written novels, essays and poetry that are excellent literature pieces now. Baldwin is a great social critic also. The author hails from Harlem. Some of his well-known works are Go Tell It on the Mountain, Nobody Knows My Name, Notes of a Native Son and more.
2. I Know Why the Caged Bird Sings (By Maya Angelou)
She is one of the great names in the world of literature. Angelou is a popular writer, author and activist and she is from St. Louis, Missouri. Moreover, she is often called as the spokesperson for African women. One of her most famous work is I Know Why the Caged Bird Sings. Her poems have inspired many women to fight against racism and prejudice.
3. The Souls of Black Folk (By W.E.B. Du Bois)
Du Bois was an activist, educator, historian and prolific writer of the twentieth century. He grew up in Massachusetts and was part of the black elite. But when he went to the University he experienced the racial prejudice prevalent in the US. One of his thesis dealt with the The Suppression of the African Slave-Trade to the United States of America. He is most respected for his writings on many topics regarding the black race. He is known for The Souls of Black Folk.
4. Mind of My Mind (By Octavia Butler)
In the genre that was usually dominated by white men, Octavia Butler broke all the beliefs. She became a great science fiction writer. Her storytelling talents began at the age of four. Then she continued in her world of imagination and wrote famous science fiction books like Kindred. Some of her other books are Pattern master, Mind of My Mind, Speech Sounds and more. The author has won two Nebula awards for her writing.
5. Invisible Man (By Ralph Ellison)
Ellison is a literary critic, scholar and novelist. He is best known for his work titled Invisible Man published in 1953. One of his essays Shadow and Act about politics and social matters has placed him "among the gods of America's literary Parnassus". He was from Oklahoma City, Oklahoma.
6. The Ways of White Folks (By Langston Hughes)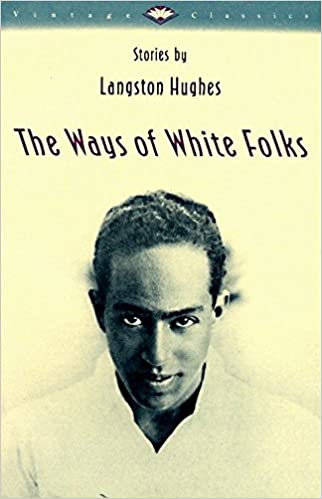 He is an American poet, social activist, novelist and playwright. Hughes found the form of literary art called jazz poetry. Moreover, he is also one of the leaders of the Harlem Renaissance which is an important period in African American history. He moved to New York at a young age and started his career as a writer. He wrote the famous short stories called The Ways of White Folks. Then some of his famous poetry collections are The Weary Blues, Fine Clothes to the Jew, Montage of a Dream Deferred and more.
These are the great books written by black authors. You can add these to your reading list and get to know more about the black history and pride.