If video games interest you, you must be familiar with EngineOwning, right? Yes, it is presently one of the most prolific organizations in the gaming world now. However, it has again made headlines as Activision is thinking of shutting down another huge Warzone cheat provider. This is because a new lawsuit has been filed against EngineOwning.
So would you like to know about this trending news in detail? Well, you need to stay with us until the end to know all the significant details regarding what led to the lawsuit filing. So without much ado, let us look into some of those aspects.
Why has Activision Filed a Lawsuit Against the Organization?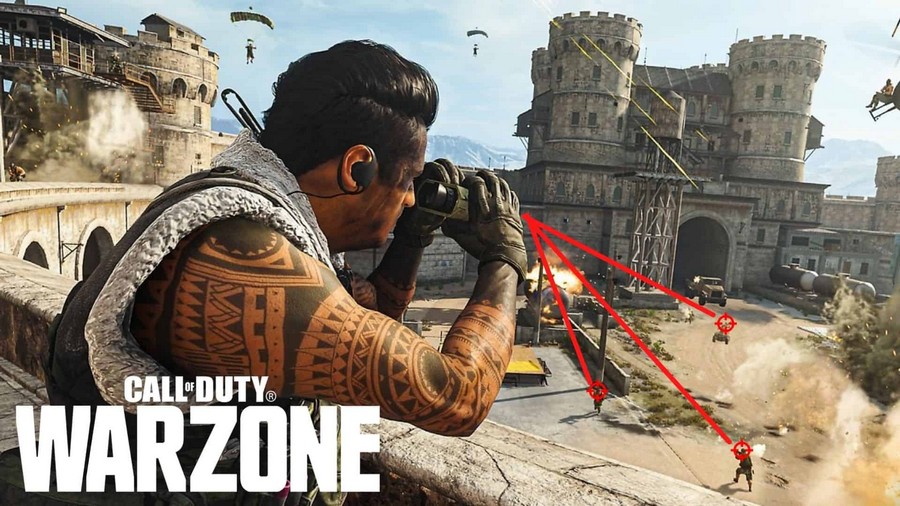 So if you are reading this blog, you probably do not have adequate information about what happened that made Activision file a lawsuit against EngineOwning. Well, you are at the right place as we will share some of the significant aspects of this news with you.
As we come to know, Activision has filed a lawsuit on January 4th in California. In fact, it was actually a step forward towards limiting cheats in Warzone. However, this time they targeted the German cheat provider EngineOwning. The gaming publisher has also claimed that their cheats have brought in the loss of "millions of dollars."
Moreover, Activision also listed specific names while filing the lawsuit. Especially of those who were involved in operating the website. We come to know that they sold not only in-game cheats for Warzone but also for other mainline CoD titles, Battlefield and Halo Infinite. You can also check out https://youtu.be/mEneU2ybZJg to know how the fan reactions to this.
Moreover, Activision has brought in an allegation against EngineOwning, saying that they have developed new cheating software for Overwatch. So you can well understand that the situation is pretty serious between the two.
Did Activision File A Lawsuit Before as Well?
If you remain updated about the news and events of gaming companies, you will know that this is not the first time Activision has filed a lawsuit against some company. In fact, before EngineOwning, they have also taken legal action against cheat providers. The publisher knows that it might damage its brand; however, they still do not fear doing the right thing. Needless to say, this cheating software has caused Activision to suffer massive damage to both its goodwill and reputation, as per the legal document.
What Was the Extent of The Damage in Financial Terms?
So by now, you must have well understood that there is an ugly 'fight' going on between Activision and EngineOwning. Since both are top-rated companies, the misconduct is taking a legal turn now.
Even though the publisher knows that their company reputation will suffer greatly, they have taken strong legal action. This is because these cheat providers are causing problems to a great extent. Therefore, some strong legal action needs to be taken to teach them a lesson.
In fact, it is due to this reason that Activision has demanded an end to the "misconduct." At the same time, they also asked for a hefty financial sum as compensation. Do you have any idea how much the cost might be for the damages? Well, it is around $2500 for each violation. Activision has already alleged several such incidents against the famous company due to the cheating incidents. The damages can amount to millions of dollars.
At the same time, Activision has added two further sums on top of the list. Do you know what they are? They have said that other than covering the legal fees, EngineOwning owes them all their profits resulting from-related cheats. This amount can indeed be more than thousands of dollars.
Are There Other Cheat Providers?
Well, there are many such cheat providers like EngineOwning. Instead, it is a recent addition in this line. This cheater crisis has been prevalent in the gaming world for quite some time now. However, presently Activision is targeting this cheat provider in particular.
In fact, they have also come up with a CoD proprietary anti-cheat system, Ricochet, in 2021. Therefore, we can expect the cheat providers to back off now, and it would also save millions of dollars, unlike previously.
Ending Note
So as we conclude, we can say that games are all exciting and thrilling. However, if it involves such cheat providers that cause huge losses of the gaming companies, they need to take strict action.
You may also read: How to Win at Call of Duty: Warzone: 7 Tips and Tricks