Baba Vanga, known as "Nostradamus from the Balkans," could still predict the future after death. Is it true?
Conspiracy theorists cited the prophecies of a blind woman from Bulgaria as evidence that she could foretell the future. Several incidents, including the September 11 attacks and the Syrian chemical assaults – are connected to Baba Vanga's claims. Here's everything you need to know about Baba Vanga!
Know About Blind Mystic Baba Vanga?
Baba Vanga's real name is Vangelia Pandeva Dimitrova. She was raised in the Ottoman Empire's Strumica. It's a village at the base of a volcanic mountain range. She passed away in 1995 at 85, and people named her the "Nostradamus from the Balkans". Up until 12, Baba had a typical existence until a strange eye loss during a severe storm. This freak tornado changed everything.
According to reports, a strong wind gust caused the little child to fly into the air and subsequently to the ground. A few days later, her family allegedly discovered her in critical condition, her eyelids sealed shut, covered in a thick layer of dust and grime, and near death. Following a near-death experience as a young child, Vanga claimed she acquired the ability to see into the future. She lost her sight but developed the ability to look into the future.
Is Baba Vanga, however, a real person? Which of her prophecies about the future came true?
How Many of Baba Vanga's Predictions have Come True?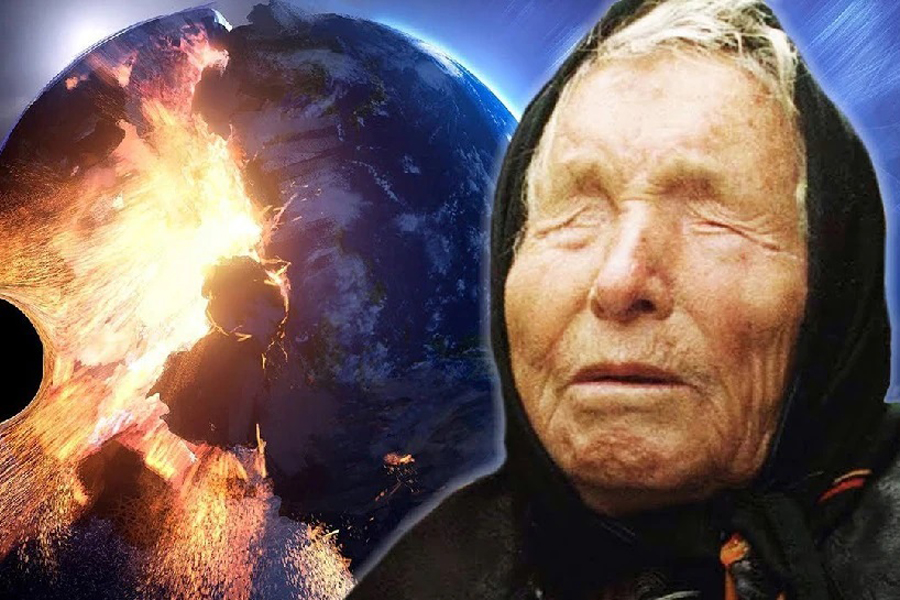 As we all know, after the tragedy with Vanga, she gradually began to lose his vision. But she also started to experience odd dreams and future glimpses. She also made several predictions from her house in the Bulgarian Kozhuh mountains. This happened before passing away in 1996 at the age of 85.
But, now the question came: did Baba Vanga's predictions come true? Let's see!
Baba Vanga made several predictions over the years. However, her forecasts' accuracy is uncertain because she never wrote anything. All of these were passed along by her staff. Also, some people think that Russian trolls on social media are accountable for her remarks' creation and amplification. But several of her supposed prophecies have already seemed to come true. When she "predicted" the accident involving the nuclear submarine Kursk, Baba Vanga rose to prominence on a global scale. She predicted that by 1980 Kursk would be "swamped with water, and the entire world would grieve over it."
The Kursk, a Russian nuclear submarine, sank in 2000, killing all 118 crew members.
In 1989, she also "predicted" the 9/11 terrorist attacks by uttering the phrase "Horror, horror. After being attacked by the steel birds, the American brothers will succumb. Innocent blood will be streaming, and the wolves will be roaring in a thicket.
Know About Some Additional Predictions About Baba Vanga
Furthermore, some believe that she predicted the 2004 tsunami when she said that "a great wave will engulf a wide shoreline covered with people and villages, and everything will vanish beneath the water. Everything will melt, the same as ice.
Baba Vanga made several other "genuine" assertions before she passed away. She foresaw the election of Barack Obama as the 44th president of the United States, a "Muslim war," which some believe to be an allusion to the rise of ISIS, and global events, including the dissolution of the Soviet Union.
But not all of Baba Vanga's predictions are accurate. She predicted that by 2017, Europe would "end to exist" (Britain did vote to leave the European Union in 2016). The 1994 World Cup would feature a match between two nations whose names begin with the letter "B," she added (it was actually between Brazil and Italy). Obama, the nation's 44th president, is also said to be the country's final leader.
She also predicted a nuclear conflict spanning from 2010 to 2014—thankfully, this didn't happen.
However, her fans claim that Baba Vanga's prophecies have an 85% success rate. What predictions did this Bulgarian mystic make?
Baba Vanga's Predictions About The Future
Baba Vanga has additional predictions for the future, whether or not you believe her. She has even made predictions for events up to 5079, the year she believes the world will end. She also anticipated a virtual reality takeover, famine, water shortages, and locusts in India for 2022. Additionally, Vanga foresaw that aliens would come to Earth.
Baba Vanga depicted a future that resembles science fiction. She predicted that the United States would utilize a "climate-changing weapon" against Muslim-run Rome in 2066. We'll begin utilizing a man-made sun in 2100. Humans will begin subsisting underwater by the year 2130.
Additionally, Baba Vanga stated that the world's end will occur in 3797. Fortunately, though, humankind should already have interstellar technology by then.
She also made assumptions about major countries and influential figures. She may have been referring to Russian President Vladimir Putin when she declared in 1979: "All will thaw, as if ice, but only one remains intact – Vladimir's glory, the glory of Russia". The third world war was also mentioned by Baba Vanga when she said, "Russia will not only survive, but it will also conquer the world."
Wrapping Up
So, are Baba Vanga's predictions likely to come true? And did she manage to predict the past somehow? We precisely can't say much about this. But, as long we see some of her past predictions come true, we might think that future predictions also come true. So, let's see what happens in the future!
Also read: Blind Bulgarian Mystic 'Baba Vanga's Predictions That Have Become True