If you are pursuing a job, then you can think of getting online tutoring jobs as it's a fast-growing sector of the education world. Moreover, it's not as difficult to enter as it seems to be. Whether you are an experienced teacher or just starting out, there will be fitting jobs for you to choose from. In fact, if you enjoy working with students and help them understand difficult topics like maths, English and other academic subjects, then you will surely find it rewarding.
Furthermore, it's true that traditional in-person tutoring has been popular for so many years. However, technology has grown exponentially. Therefore, you will get access to teach a student from a different country. There are a lot of options for people who are looking for an online tutoring job. So, without further ado, let's take a look at some of those awesome options.
Here Are the Best 10 Online Tutoring Job Options You Can Consider
The following list of tutoring jobs online will help you to decide whether it's the best option for you. It's worth mentioning that all of these job options will require a laptop or PC and a reliable wifi connection. Moreover, you will also require a quiet place to conduct the tutoring season. So, let's check out the details of these tutoring jobs.
1. VIPKid
First, we have on our list VIPkid, a platform that connects English tutors to children living mainly in the country of China. If you have the time, dedication, and willingness to adapt, then you will find yourself in a nice position.
The basic pay is around $14 to $22 per hour. The criteria of joining require you to have a Bachelor's degree graduate in any subject. Moreover, you need to have experience teaching children beforehand. In addition, you need to be legally allowed to work in the States or Canada.
Next, we have Wyzant, which is another good option for you. This job platform establishes a healthy, safe relationship between tutors and the pupils. Moreover, the platform has lesions in more than 25 subjects for all students.
To join, you have to meet some requirements, for example, you need to be above 18 years old. Moreover, you should be a resident of the US with a valid SNN. However, Wyzant keeps 25% of your hourly fee. For example, if you want to earn $20, then you have to charge about $24 per hour.
3. Qkids
Qkids is another great option that a lot of jobs as aspirants have considered. You will get around $16 to $20 per hour. Moreover, there's also an opportunity for a bonus. To get a chance, you need to be a graduate with a Bachelor's degree in any subject.
Moreover, they also require you to have experience as a tutor. In addition, you have to be a resident of the US or Canada to join. Furthermore, you need to be available for at least 6 hours per week at a minimum.
4. TutorMe
TutorMe is another great option as one of the great online tutoring jobs for teachers. It does include a lot more than just test prep. The job aspirants will have a lot of vacancies here. Moreover, it's also a great platform for those who want to work with high school students. In fact, It's worth mentioning that this site also offers a tutor for college students as well. You can expect anything around $16 per hour. However, you need some prior teaching exp to join.
Also read: These 6 Teachers Went Beyond Their Duty To Help Their Students And Society
5. StudyPool
Next, we have another option for you with StudyPool. If you are new to this field, then you will appreciate the unusual setup of the site. In fact, you can build some necessary experience here as well.
Instead of teaching one-on-one, you will work with students on individual questions or assignments. For example, a tutor can select a question, quote the price, and also provide a turnaround time. So, if the student accepts, the season begins. It's really cool because you get to set your own prices.
6. Skooli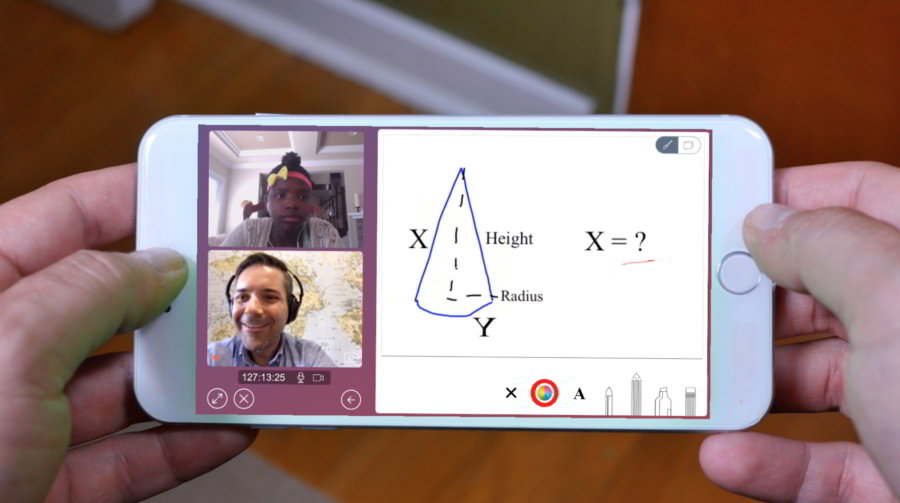 This isn't just for language tutoring but offers a broad range of subjects to students of K- 12. If you are a language tutor, then you will have a lot of benefits from this site. Joining this platform will allow the teachers the various options of teaching Spanish, French, Chinese, and other languages.
They have a greater pay than most of the platforms, at around $25 per hour. However, you need to be a Bachelor's degree holder and need a teaching license, certificate (Like Tesol for ESL tutors).
7. PrepNow
Here's another option of online tutoring jobs for college students that's rewarding. This site focuses on test prep tutoring. Moreover, the main three subjects for this site are High school math, ACT, SAT prep.
If the admins approve you, then you will get students to help them with your expertise. However, you need to have at least two years' worth of teaching. Moreover, you also require a bachelor's degree and 28 on the ACT, and 650 on SAT math.
8. Brainfuse
Those seeking online tutoring jobs will like this option as well. Brainfuse gives you a lot of options of subjects to teach. In fact, they expect the very best from their tutors. So, you can teach students from K-12.
However, if you perform well, you will also get a chance to teach college students. It provides one-on-one teaching to meet every student's needs. If you are interested in joining, then you need to have at least a bachelor's degree.
9. SuperProf
There are more than 5.4 million tutors out there who support Superprof. So, this company is from the UK and it teaches students in about 24 countries. It claims to be the largest teacher community in the world as well.
Moreover, you can list your tutor service for free and set your own rates. Moreover, they won't cut any fees from you. If you have an area of expertise in Music, Languages, sports, arts, and other academic subjects, then you will find the exp here rewarding.
10. Chegg Tutors
As the last option on this list, we have a Chegg tutor. It's another excellent choice for job aspirants. You will get about $20 per hour. Moreover, you need to have proof of your graduation from a four-year university as a requirement.
This platform hires teachers for most academic subjects. If you are comfortable teaching students between middle school to adults online, then you will love this site. however, it's also a demanding job, so you have to remain 'available' throughout the day.
Final thoughts
So, these were some of the best options you can opt for online teaching jobs. So, if you liked the list, it's time to check if you fall under the requirement and submit your application.
Also read: Tired of Doing Your Regular Jobs? Have A Look at These 7 Bizarre Jobs To Bring A Change in Your Life