One of the worst and most demoralizing things that can happen to you at any stage of life is to be terminated from your job. Whatever the reasons given for the wrongful termination, it always feels personal. It can leave you feeling like a failure. It also leaves you with a lack of confidence when seeking your next job.
Most employees in the United States are at-will employees, meaning that an employer can fire you for virtually any reason at all. 
Illegal termination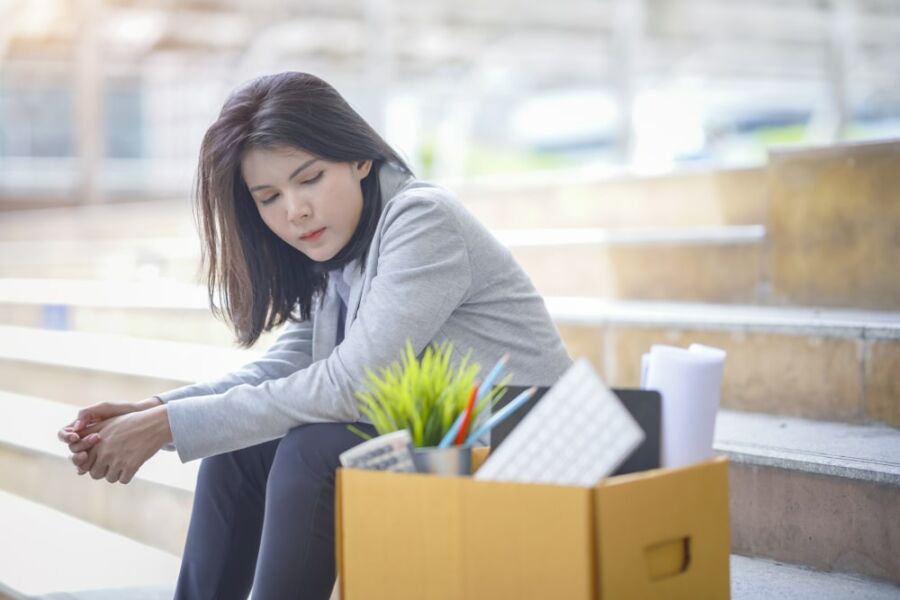 However, it is illegal for an employer to fire you for any of the following reasons:
An employee's race,
Their national origin,
Age,
Gender,
Pregnancy,
Genetic information,
Religion, or
Disability.
You also cannot be fired for any form of retaliation. This could happen after you have made some form of complaint against your employer. This could include claims of sexual harassment or having to endure a hostile working environment like workplace bullying.
 If you believe you lost your job for one of those reasons you should seek legal advice from an employment law lawyer for any of these at-will employment disputes as soon as possible to determine if your termination was illegal.
Before meeting with an employment lawyer, you should ask yourself these questions:
1. Do you feel that the termination was based on discrimination? 
If you believe it is, you will need to file a charge of discrimination with the Equal Employment Opportunity Commission before filing a job discrimination lawsuit against your former employer.
You must file within 180 days from the time of the incident, although local laws may extend this deadline up to 300 days.
2. What is your goal by suing and is it realistic?
Are you after money, a change in behavior, or just the satisfaction of knowing that they didn't get away with it, without a fight?
When you are clear with your goals, you can pass them on to your employment lawyer and they will be able to more accurately work out if your goals are reasonable.
3. Are you willing to invest time and money in pursuing your case? 
Unless your employment lawyer has taken your case on a pro bono basis, suing is expensive. It can cost you thousands of dollars to get your claim to trial. Larger employers will make use of their lawyers to wear you down with delays and postponements. The longer the claim drags out, the more expensive it potentially becomes for you.
How to Move on After Being Fired
Whether you do sue or not after wrongful termination, you will need to quickly come up with a plan for how to move forward to your next job. Firstly, make sure you get any payments you are entitled to receive. This should include accrued vacation and sick time. You also need to understand what will happen with benefits like health care, retirement plans, stock options, etc.
Your HR will be able to assist you with these issues and inform you about how the company plans to characterize your dismissal. It's best to find out now and not get surprised when a potential new employer phones them to verify your employment history.
Don't assume that they'll say the worst. Many organizations have a policy of only confirming past employees' job titles and dates of employment.
Your next step is to find out if you qualify for employment benefits. Don't be too proud to enquire. If it takes you some time to find a new job, you will find life getting financially tougher. If you are eligible for benefits, remember they are funded from taxes from workers, including all the taxes you have paid in previous years.
Next, as you begin applying for jobs, prepare how you intend to answer interview questions about the wrongful termination. You shouldn't lie, and you don't want to make excuses or try to make your past employer look bad. The interviewer will think that is how you will speak about them in the future.
Gather personal references from contacts and ask these to act as referees if needed.
Finally, don't let this reversal stand in the way of your future success. Focus on your strengths and consider ways to develop your skills further to make you an even more attractive job prospect in your career field.
Also read: Tips and Tricks To Handle The Situation of Getting Fired