We all want our birthdays to be celebrated in a special way. Birthday celebrations have always been a special deal. Whether you like to pamper yourself, your sister, brother or any other family member, there's always some amazing ways that can help you to do so. If you have a loved one whose birthday is coming up then you must be thinking of some ways to celebrate their day and make it more special.
Surprising them can be a great option to make them feel special and loved. It might be tough to come up with a fresh idea for their birthday celebration. By putting in some extra efforts you can manage to plan a surprising party for your loved ones that will make them feel special. Age does not matter when it comes to planning a surprise party for your loved one. An amazing way to celebrate birthdays and surprise someone is by giving them Disney inspired gifts and planning a Disney theme party.
Theme parties are so much fun especially when you are planning it for your near and dear ones. In order to play a party you will need some party supplies such as balloons, birthday decoration items, and so on. There are so many fun ways in which you can make the party more special such as by giving Disney inspired gifts as well as return gifts. In this article, we will talk about some amazing ways to celebrate birthdays with Disney inspired gifts and themes. 
Here is a list of some surprising ways to celebrate birthdays with Disney inspired gifts and themes
1. Disney birthday cake
One of the most surprising ways to celebrate birthdays with Disney inspired gifts and themes is by getting a special Disney birthday cake. You can order a tasty cake for your loved one at their birthday party. Choose a particular flavor of the cake and get it customized for the person you are planning a party for. You can choose to go for an all Mickey Mouse theme cake or an all Disney princess theme cake. Before choosing the cake, make sure that you are getting it personalized according to their choice. 
2. Disney theme party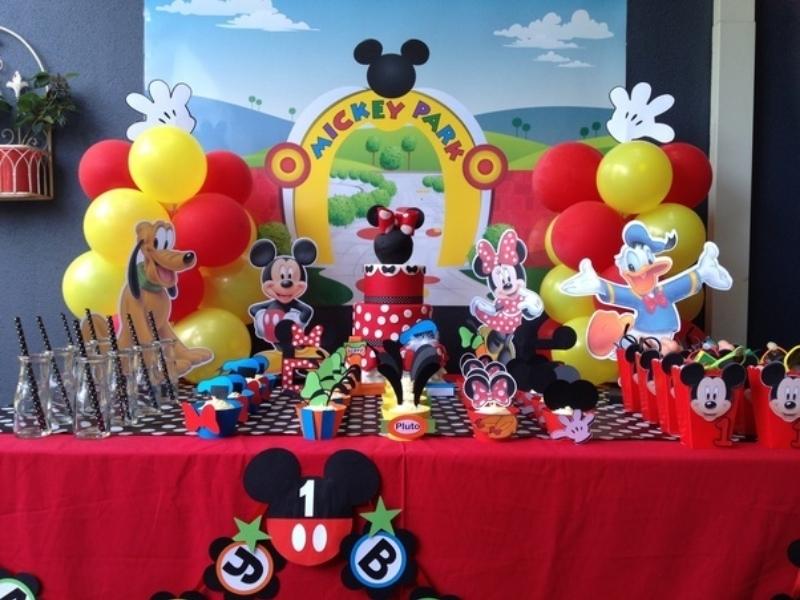 Another surprising way of celebrating the birthday of your loved one is by planning a Disney theme party for their special day. A theme party where everyone is dressed as a Disney character such as Cinderella, Rapunzel, Snow White, Mickey Mouse, Minnie Mouse, Donald Duck, Winnie the Pooh, and so many more can be an enthusiastic way of celebrating the birthday of someone special.
For Disney theme birthday decoration, you can either do it by yourself or you can also hire someone whose work is to plan such theme parties.
Also read: 10 Best Educational Toys for Kids to Gift
3. Disney inspired kitchen accessory
If you want to surprise your loved one with Disney inspired gifts then go for kitchen accessories. Along with getting all the birthday decoration items, make sure to get some amazing and unique Disney kitchen accessories for them. Disney themed lunch boxes, water bottle, coffee mug, cutlery set, kitchen basket and so on can be given as a gift to someone on their birthday. A Disney theme kitchen accessory is a useful yet very special birthday gift option.
4. Disney birthday cards
A perfect happy birthday greeting that can be given to your loved one on their birthday is by giving them a Disney birthday card. Greeting cards are one of the most common yet unique ways of wishing someone a happy birthday. Along with all the birthday decoration items, you can choose to get a beautiful Disney inspired birthday card for your special one.
The card can be the perfect option to express all your love, care, and emotion towards that person. To make the card even more special, you can choose to add a personal note to it for him/her. 
5. Disney Mickey Mouse T-shirt and shoes
For someone who loves Mickey Mouse, a great option for their birthday can be a Mickey Mouse T-shirt as well as a pair of shoes. There are some cool Mickey Mouse and Minnie Mouse T-shirts available online for you to choose from. Make sure that you choose the right t-shirt that goes well with their style.
You can also go for some other Disney characters as well such as Cinderella, Winnie the Pooh, Donald Duck, Elsa, Rapunzel, and so on. You can also place black and red colored party balloons at the party to match the Disney theme birthday decoration. 
Also read: Best Harry Potter Gifts for Kids