It's a fantastic experience to travel to different places and meet new people. You not only become familiar with a new place but also get acquainted with different cultures associated with those particular areas. Aside from that, it is an excellent way to maintain a healthy mindset. If one lacks proper guidance, your traveling experience may turn bad. In this case, booking your trip through a travel agency is one of the best things you can do to ensure that nothing goes wrong. If anything goes wrong with your trip, you can always contact a travel agency if you don't know what to do.
Moreover, the tour operator is always available to provide you with the necessary guidance in case of bad weather or lost luggage. But, it is not as easy as it seems. Since there are a number of travel agencies to choose from, it is pretty difficult to find the most reliable option among them. Each of them will assure you of a safe and luxurious trip.
However, it is always better to run a background check before finalizing your decisions. So, in order to gauge the travel agency's performance, you should first consider a couple of factors to ensure that nothing goes wrong with your trip and you enjoy it to your fullest.
There are a few factors to consider when choosing a travel agency that are listed below.
Knowledge of The Industry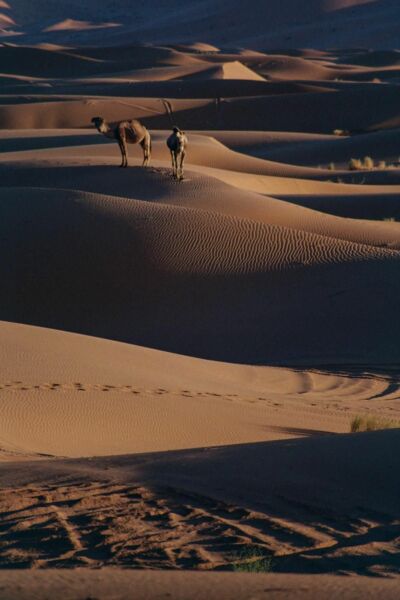 To begin with, the first and most important thing to look for in a travel agency is whether or not it has the required knowledge to help you out in case of an unplanned setback. One of the most common issues you might face when traveling is that your flight may get canceled. In such a scenario, you are left stranded with nowhere to go if you booked your trip with an incompetent travel agency.
On the contrary, if you are dealing with a professional agency, it plans out everything before you begin your trip. An experienced agency will always have things sorted as it knows when is the best time to visit a particular place.
Customer Support
In addition to industry knowledge, excellent customer service is another key factor that can help you determine whether a travel agency is reliable. It makes a company truly stand out in comparison with its competitors..
It is because the support team will be helping you in case of any problem. Customer support assures you that they are there to listen to your problems, understand them adequately, and provide you with the best possible solution. You can easily assess the performance of a travel agency's customer support by gauging their response rate and ability to understand the problem with accuracy. Besides this, they always keep you updated in case there are any changes in your arrangements.
Money Well Spent
Another important factor to consider when selecting a travel agency is ensuring that you get what you paid for. An incompetent travel agency will mostly push you with cheap offers without justifying the cost breakdown. On top of that, they will charge you with hidden charges that were not initially discussed. Besides this, there is always a possibility that your trip does not turn out the way you planned it and you might end up missing multiple locations you intended to visit.
Moreover, the sudden accommodation can also be a disaster, eventually frustrating you and spoiling your tour. On the other hand, a competent travel agency will always be prepared. It will provide you with a justified cost breakdown and will look after your individual needs. By the end of the day, you will be satisfied with their service and feel relaxed that you are actually getting what you paid for.
Time Management
Planning a tour can be quite a hassle. A lot of things need to be considered, and even the slightest miscalculation could spoil your whole trip. In this case, a professional travel agency will always plan ahead of time. Given that they are the experts in their field, they carefully plan everything to ensure that your time does not get wasted and you visit each of the locations discussed in your arrangement.
All you need to do is tell them where you plan to go, and they will manage the rest for you. The tour operator provides you with various options and you can customize your trip also as per your requirements.
Checking Legitimacy
With so many private and corporate travel agencies to choose from, there is always the risk of being scammed. Therefore, it is always important to check whether or not the travel agency that you are dealing with is a legit one. In this case, you can always request the tour operator to share the company's license. If the travel agency fails to provide you with a legitimate license, it is better to back out than to be scammed.
Comparing with Other Available Options
Last but not least, comparing the travel agency with others is always a better idea. It provides you with a detailed understanding of what others are offering as well as their required costs. You can make a checklist of your expectations and then cross-verify them to help you make your final choice.
Bottom Line
Traveling can indeed be an unforgettable experience. However, to make it so, you need to ensure that everything is pre-planned and that you have a reliable backup in case anything goes wrong. Therefore, booking your trip with a travel agency is the best possible solution to avoid any complications. But, considering that there are numerous options to choose from, you need to be careful and thoroughly assess the travel agency before you can begin your vacation.
Bio
Exploring Morocco Travel is one of the best travel agencies known for valuing and prioritizing its customers' needs. It not only excels at providing quality service, but also offers unique and customizable packages. Its 24-hour customer support keeps customers updated and adequately addresses their concerns.It adheres to Morocco tour standards, making it the preferred tour operator in the country.
Also read: What to Look for In Travel Nursing Agencies