Some people seem to follow a knack for starting a conversation, while others struggle to start such a conversation. You can lead the place with your talks when you know how to start a conversation. Knowing the best way to start a conversation is a social skill.
To face various social situations, you should know to initiate a conversation.
Before Starting The Conversation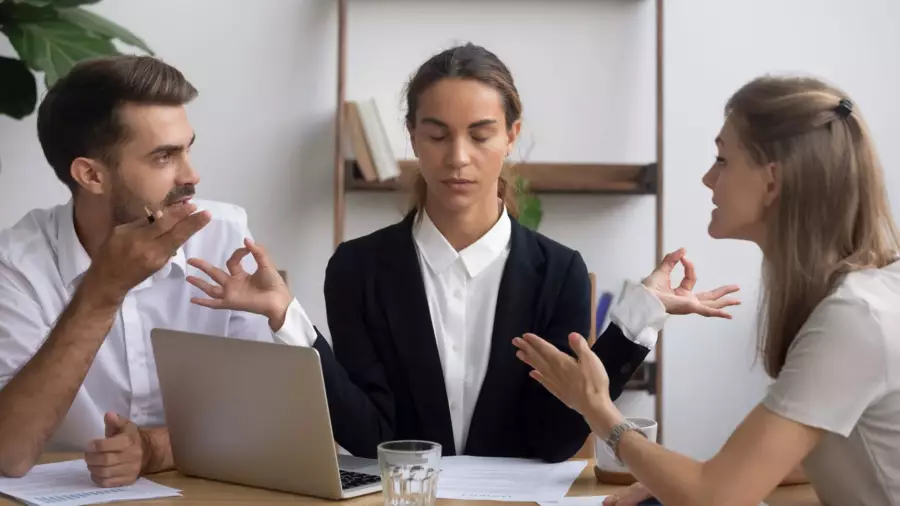 Commonly, most people feel nervous to start conversation. In such a situation, one can try out these simple strategies:
1. Staying Positive
Never worry about how to initiate a talk with others about your mistakes. But simply, you can stay positive and have faith in your speech. This will keep you track of the conversation. Instead, you need to focus on others involved in the conversation.
2. Taking A Deep Breath
If you are nervous and tense, you will not talk about what you want to. So, you need to stay relaxed by taking a deep breath. Once you feel free in your mind, you will get the flow of talking naturally.
3. Introducing Yourself
One of the finest ways to start is by introducing yourself and giving a chance to others. When you give a chance to them, they will introduce themselves. To go for further discussion, you can try asking simple questions.
Also read: How to Prepare for Life Coaching Sessions?
Learning Some Conversation Skills
1. Make Them Feel Like You Care
When you see a total stranger, you can make them into a friend through your conversation. You can make them feel like you are caring about them. Also, they should know that their opinion matters to you a lot.
If the person thinks you are talking for yourself, they will not feel good. Instead, you need to focus on that person and make some eye contact without staying too intense.
2. Ask Questions Without Interrogating Them
Many conversations start with questions, but your question should not be like an interrogation. The person should not feel that you interview them. Never fire the questions at the person and allow them to speak.
When you ask too many questions, it will make the person uncomfortable. They will go out of the conversation and will leave to go away from you.
3. Be Funny
This doesn't mean that you need to crack jokes always and tell some fun stories. Even the other person in the conversation should be fun and react to your jokes. Everyone loves to laugh, which is the best way to make them comfortable. The best way to lighten up those stressed and tense people are laughing.
4. Ask Open Ended Questions
Open-ended questions are those that need more answers than yes or no. Such questions will let you speak elaborately and lead to a conversation. It will also help to lengthen the conversation, not like yes or no answers. If the person gives yes or no answers, it will show that they are not interested. They don't like to talk with you indirectly.
5. Don't Consider Uncomfortable Topics
There are some ways to collapse any conversation before starting it up. So, you should know how to start a good conversation using some basic tips. Some of them include,
Never talk about religion and caste.
Don't talk about too much personal information. Even it is better to avoid talking about painful breakups.
Don't ask the person if it will make them feel uncomfortable to talk with you. Also, avoid asking the person about dating someone.
Never spend the whole time speaking about yourself to the other person. You should allow the person to talk and express their views and thoughts.
Never forget the person's name, education, job, and other crucial details. So, you need to pay attention while talking to them.
6. Ask for Help Or Information
You can make a conversation by asking for some help or information from the person. Ensure that whatever you ask a person, they will do it for you without any struggle.
7. Offer Help
There is no better way to start conversation than by offering some help to the other person. You should be a nice and approachable person to provide some help. If you find some situation where you can help the person, you should go ahead and do it.
How To Start A Conversation in Different Situations
1. Conversation With The Person You Like
When you see a person you live with, you can start a good conversation. While talking with them, you need to stay original and flirt a little bit. Your way of flirting should attract the other person. Always have eye contact and maintain a posture while talking. It is crucial to what way you talk than what you talk.
2. With A Potential Friend
If you see a person through your friend and she/he is your friend's friend, then you should know how to talk to them. You should talk in a way that should grab some interest. You can start talking in a good way but not like interviewing them. Try to make them laugh with your jokes.
3. With A Coworker
It is difficult to talk with a coworker, as you should not cross some limits in a work environment. You can talk with a coworker about his family, weekend plans, interests, friends, etc.
4. With A Group of People
You need some tips to talk to a group of people. The safest play is talking about the common things in a group. It is not so easy to make a group of people feel comfortable about your talks. They will have their views about different matters. But still, you try to make things better with your good conversation.
The Bottom Line
This is all about the ways to start a good conversation with a new person or others. Go through the article to get some useful tips for starting a good conversation.
Also read: How To Socialize with Talkliv in 2022?