It is always a welcoming sight to witness when our favorite stars do something for others. Social service is perhaps the thing that everyone is capable of doing, according to their ability. A contribution is a contribution, no matter how big or small it is. Often, we see the elitists donate lump sum amounts to several NGOs or other social causes. Jennifer Garner is no different. She has done it earlier and continues to do her part for society. 
Today's topic focuses on the little contributions that she keeps making to the people around her. Give it a read. In a world of corruption, these are the things that make us believe in humanity at the end of the day. 
Briefly about Jennifer Garner
Jennifer Anne Garner was born on April 17, 1972. Firstly, we know that she is an actress from America. Although her place of birth is Houston, Texas, she grew up in Charleston, West Virginia. Thirdly, Jennifer Garner studied theater at Denison University. However, later, she joined a theater company in New York City. 
Garner made her debut in Danielle Steel's 1995 romance novel Zoya. That paved the way to her success. She was casted by many production companies for guest appearances. Furthermore, we have seen her in the television series Time of Your Life (1999–2000). Besides, can we forget her contribution to the popular Pearl Harbor (2001)?
Accolades
Furthermore, Garner got a lot of recognition for the role of Sydney Bristow, a CIA officer in the thriller series Alias (2001–2006). In fact, for such a phenomenal performance she got the Golden Globe for Best Actress – Television Series Drama. Secondly, she got the Screen Actors Guild Award for Best Actress in a Television Drama. Thirdly, Jennifer Garner was nominated back to back four times for the Primetime Emmy Award for Outstanding Lead Actress in a Drama Series.
To speak about her notable works there are many. They are the comedy 13 Going on 30 (2004), the superhero film Daredevil (2003) and Elektra (2005). Furthermore, she continued working for comedy-drama Juno (2007), the romantic comedies Ghosts of Girlfriends Past (2009) and Valentine's Day (2010).
What is her recent act of kindness?
Very recently Jennifer Garner has packed some peanut butter boxes, jams, sandwiches, water, snacks and cookies and lots of fruits for some of the poor children of her locality. Such a sweet gesture, especially during this time.
A few days back we saw that Garner had prepared sandwiches by herself and packaged them into paper bag lunches for a local organization. In Fact, she has shared the experience with all her fans through a video on Instagram. The video played Tundra Beats' 'Perfect Day". Meanwhile, she also thanked Hang Out Do Good and Hollywood Food Coalition. They are good organisations that help out people in need.
"This is my first time making bagged lunches for a local organization, but it won't be my last". She surely looks excited in the video.
Also, she has decorated all the paper bags by herself using coloured pens and markers. And inside them, she has packed delicious food.
What has she done before this initiative?
 Previously, Jennifer Garner had posted another video sharing how little it costs to give something to another. Also, it had a message for everyone watching, that the more we give, the more we get. One must always contribute to a healthy society.
"Gather these essentials in a quart-sized Ziploc bag and keep them in your car to give away when you see someone in need." She said this at the beginning of her post. "A pair of thick socks. Kleenex. Hand wipes. Disposable toothbrushes. Chapstick. A couple of granola bars. I forgot this time, but like to add feminine hygiene products, too. Add $5, $10, $20 and a smile."
How many of us think this way today? People are so absorbed in their good that they are forgetting that around them live people who might need them. A little something wouldn't hurt us, would it? But it could mean so much for the person on the receiving end.
Recently, we heard that she contributed a coffee machine to Starbucks for the people to enjoy. Furthermore, she baked some cookies by herself and delivered them to the LAC+USC Medical Center.
She speaks about the sad times her mother faced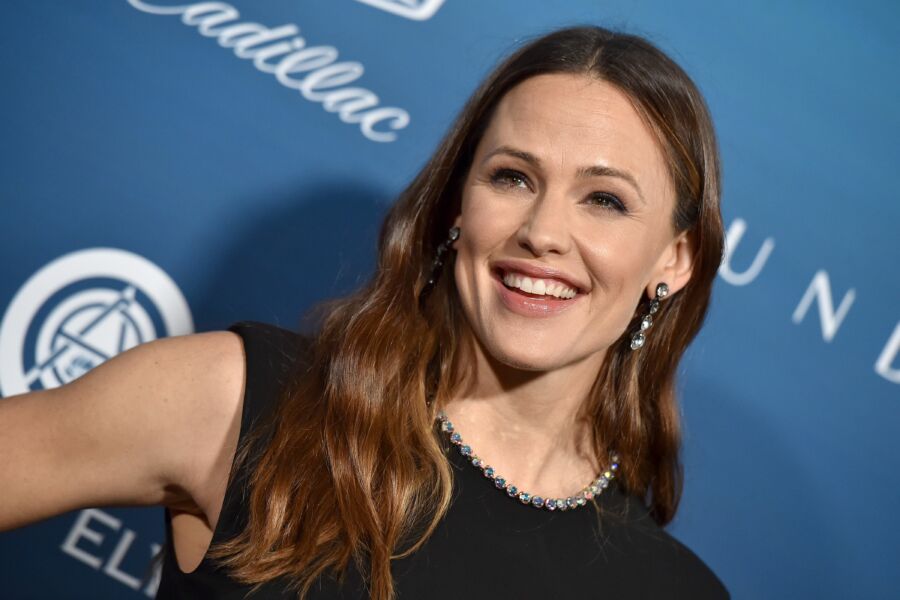 "My mom grew up poor in Locust Grover, Oklahoma, on a farm. I think my mom was so poor, it's just unbelievable that she managed to leave," Garner told Kelly Corrigan in an interview. "When I moved to New York after college, my mom said, 'Jennifer, no matter what you do, it will never be as big of a deal as it was for me to leave that farm.'"
Garner's mother was never ashamed to tell people that she grew up poor. She grew up in West Virginia and led a life full of hardships. Garner had asked her mother if she could share her story.
"She said, 'I'm never ashamed of growing up poor. Rather, I am amazed by the grace and dignity that my parents had throughout my childhood,'"
Furthermore, Jennifer said that her mother was a fan of Life Magazine. She wanted to travel the world and finally, her dream came true.
"Now she has been to 50 states and seven continents." She told everyone at the interview.
Maybe Garner supports people because she has seen her mother living a miserable life.
Other works of Jennifer
Apart from all this Garner continues to work as an activist for childhood education right from the early stages. In fact, she is a board member of Save the Children USA. Besides, she has co-founded Once Upon a Farm. It is a baby food company. She is the brand officer of the company too. In addition, she has always protested against the new trend where paparazzi stealthily click pictures of celebrity children.
Also read: What is Polo G's Real Name and Net Worth of The Rapper?