Are you an avid social media user? Well, you must have indeed come across Khabane Lame videos on Tik Tok. They are certainly hilarious, don't you think? Khabane Lane is one hell of a talent. He is a famous Italian TikTok star, model, Instagram personality, and social media influencer. At the same time, he is also a gaming video creator, YouTuber, and entrepreneur from Chivasso, Italy.
There are very few people who have not watched his funny lip-sync videos on his official TikTok account. So people have also showered their love and appreciation on his videos and made them viral. Currently, Khabane "Khaby" Lame has the most followers on TikTok, with 142.8 million. In fact, he has also surpassed the famous 22-year-old silent comedian Charli D'Amello. Sounds fascinating, right? Well, it is true.
So would you like to know how this impossible became possible? Stay with us until the end, as we will share some of the significant aspects of his journey of becoming the most-followed TikToker. Let us have a look!
Who is Khabane Lame?
Khabane Lame or "Khaby Lame" is a Senegalese-born social media personality based in Italy. We know him mainly for his hilarious videos on TikTok. Here he silently mocks overly complicated life hack videos. At the same time, he also shows how a person can simply do the job. 
The Italian YouTuber was born in March 2000 in Dakar, Senegal. Therefore, he is currently 22 years old. However, his family moved to a public housing complex in Chivasso, Italy, when he was just a year old. As per the sources, the young TikToker previously worked as a CNC machine operator at a factory near Turin. However, he lost his job due to the pandemic in 2020.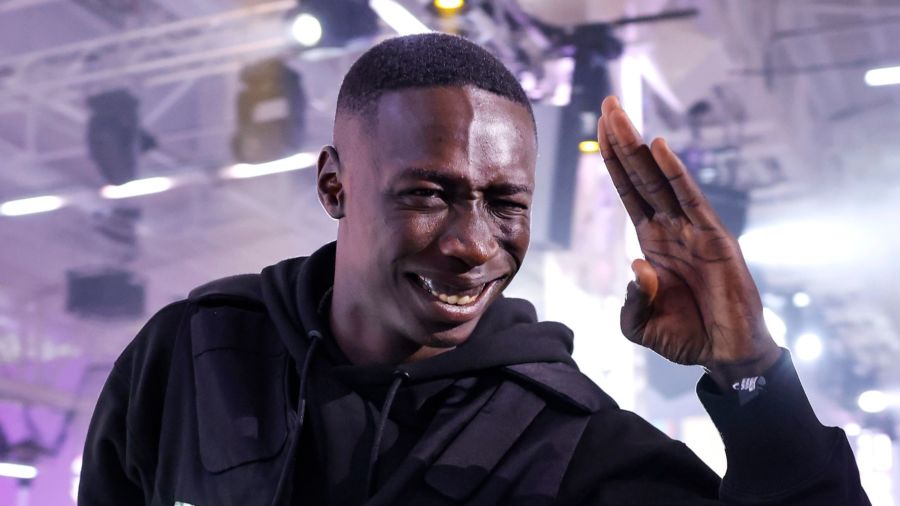 This forced him to return to his parent's home in Turin, Italy. So with national lockdowns all over, Khabane Lame created his TikTok account as a way to cure the boredom of being stuck indoors. Let us find out more about his journey of becoming the most-followed TikToker.
Also read: Who is Amelie Zilber? A Famous TikTok Sensation
How Did Khabane Lane Journey Begin As A TikToker?
As we mentioned earlier, Khabane had started uploading videos on TikTok to kill the boredom and earn money. So after losing his job at the factory, this became a regular activity for him. In one of his first videos, he featured himself dancing, watching video games, and using the app's various filters. However, he did not receive many views. But things started changing in November 2020 when one of Khaby's videos went viral.
He had come up with a response to another user's complicated lifehack video. Khaby silently demonstrated a simpler solution to the problem. Especially with his iconic hand gestures and stare of disapproval, Khaby had found a winning formula. In fact, Khaby's follower count began to increase rapidly. Moreover, by April 2021, he had overtaken Gianluca Vacchi as the most-followed Italian on TikTok.
In July 2021, Khabane Lame became the second most-followed user and held the record of most followers on TikTok (male). This was after surpassing Zach King. Needless to say, Khaby continued to gain popularity because of his simplistic yet hilarious content. He started amassing followers at an average rate of three million per month. This was a lot more in comparison to Charli D'Amelio.
Khabane Lame Surpasses Charli D'Amelio in Terms of Follower Count in TikTok
Needless to say, people were highly surprised when the data came out that Khabane Lame has surpassed the famous TikToker Charli D'Amelio. Khabi has risen to the top of TikTok in just over two years. 
However, Charli had once achieved the record for most followers on TikTok (female). At the same time, she also holds the Guinness World Records title for being the first person to reach 50 million followers on TikTok. She was also the first person to gain 100 million followers on TikTok. According to Khabane Lame, his huge popularity is mainly due to his physical comedy transcending language barriers.
Ending Note
So as we conclude, we can say that Khabane Lame is currently one of the most famous TikTokers. The young celebrity had never thought that his life would someday change in this way. He had started the channel in a zest, which later transformed his life.
Also Read: What is Gina Carano's Net Worth After Her Big Loss in The Industry?