In recent times, internet searches about 'Kit Harington Marvel' have increased greatly and there is every reason for that. Kit is already a famous face in the entertainment world. However, for the unversed let me inform you that Kit is famous for his performance in Game of Thrones as Jow Snow. In fact, this character has earned him a large fanbase and he has impressed us every time as Snow.
However, now something even bigger is waiting for him with the MCU. We have already seen him in Eternals. In that 2021 movie by Chloé Zhao, we have seen him sharing screen time with the likes of Salma Hayek, Angelina Jolie, Gemma Chan and many others. The film also features a cameo appearance of Harry Styles as Eros. However, that seems only a beginning for Kit and MCU. Therefore, if you wish to know more about this, then this article is the perfect stop for you.
Kit In Eternals
We mostly know that Kit marked his Marvel debut in the Eternals back in 2021, as Dave Whitman. Now let me inform you that Dave is the alter ego of the Black Knight. He has impressed us as Dave in the movie. Though in the movie we see him entirely as Dave, the post-credits scene has something interesting for us and that seems like a comment on Kit's future with the MCU. In the post-credits scene we find him feature as the Black Knight, an MCU superhero. This occurs as he discovers the Ebony blade.
What Herrington Has To Say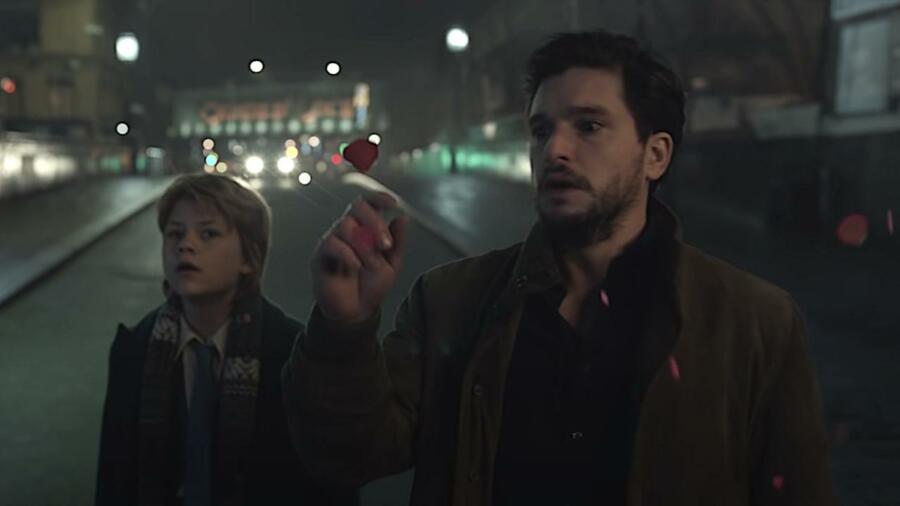 In an interview with Josh Horowitz, Herrington commented on his future with the Marvel Cinematic Universe. Seemingly he was excited about his future. The GOT famed actor stated that though he does not have much idea about the plans of the directors, he hopes to portray Dave in future films. In addition, he also added that he hopes that Dave will finally become Black Knight.
Speaking about the plans of the Marvel authority, the famed actor stated that he has no knowledge about that. However, he confirmed that he knows that the MCU is 'going into a kind of Phase 5'. Though this comment has nothing specific about Kit's future as an MCU cast, it at least reveals that Marvel is planning a new roster for the future phases. We know that Phases 5 and 6 are to come. We do not know about any further details in this regard. However, there might be further movies or series on Kit's character.
Concluding Lines
Sources suggest that Eternal 2 is up for discussion in the MCU. Therefore, there is much hope for Harington's future. Though things seem unclear at present, certain facts have raised our hopes. In addition,  Harry Styles' Eros and Mahershala Ali's Blade might also appear again on screen for a second time. However, it will not be right to expect any immediate outcome, chances remain prominent.
Also read: How To Find the Perfect Clutch Kit for Your Vehicle