Many people like to spend life in the heart of nature, city life offers a lot of facilities but comes with a lot of complexities, as well. Whereas, nature seems to offer something opposite to city life. For wildlife lovers or lovers of nature, this luxurious hotel could be a perfect retreat. It is perched 900 meters above sea level and whatnot. BBC tv series goes their way out to capture some behind the scene of this luxurious retreat in the middle of wildlife. Also, the place is one of the last biodiversity hubs on earth.
Mashpi Lodge is a luxury hotel which is located in the Andean Cloud Forest of Ecuador
A BBC TV series goes up the retreat to capture some behind the scene facts about the Mashpi Lodge and unfold how the staff there manages in 90% humidity. They also found out what they serve in the dinner or what the most popular dish is for dinner. Which turned out to be guinea pigs. The luxurious place has 22 bedrooms that offer a spectacular view from the windows.
Each night's stay costs up to $1,500. Apart from a luxurious stay in Mashpi Lodge, the guests get to admire the great view of the wildlife. It is said that the forest that surrounds the hotel, houses about 500 species of birds, also, monkeys and pumas. The lodge offers a lot of facilities such as a spa (with natural ingredients), a small boutique and a wellness area.
Also read: Top 10 Most Luxurious Hotels in The World
Not just that some ingredients are gathered from the surrounding rainforest, such as papaya, chocolate, coffee, and plantain. Mashpi Lodge has a unique yet amazing observation tower, too. In the tv show, the famous food critic Coren and master chef Galetti say that the hotel has changed the lives of the local communities.
Also read: A Beach Bum's Guide To The Best Beaches In The World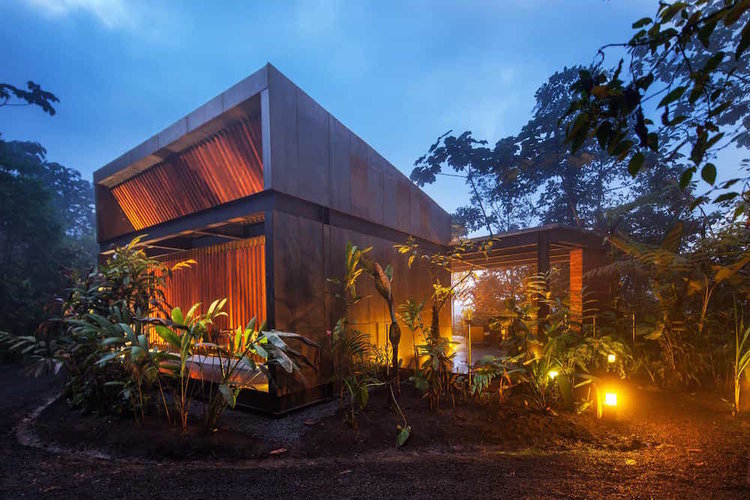 Address: Reserva Privada Mashpi, Mashpi 150150, Ecuador
Website: Mashpi Lodge