Welcoming a baby into this world is one of the most special occasions in any couple's life. The baby symbolizes nothing but the love of their parents. Especially when any celebrity couple announces that they will become parents soon, we cannot hide our excitement, right? Therefore, when we came across the news that famous celebrities Sam Hunt and Hannah Lee Fowler are about to welcome their bundle of joy soon into this world, we cannot wait to see their child.
Previously we had seen tension in the relationship between Sam Hunt and his wife, Hannah Lee Fowler. However, with the arrival of the good news, everything seems fine. In fact, they are trying hard to rebuild their relationship before the birth of their child. This is mainly to ensure that the baby remains happy. So would you like to know more about it? Let us share with you all the relevant details here.
Who Are Sam Hunt And His Wife, Hannah Lee Fowler?
Since you are reading this article, it is evident that you are an ardent fan of the famous American singer and songwriter. In fact, this Georgian-born celebrity originally wanted to become a sportsman when he was in school and college. However, later on, this 37-year-old developed an interest in singing.
His debut studio album, Montevallo, broke several chart records with five singles. At the same time, his lead single from the album, "Leave the Night On," peaked concurrently on the Hot Country Airplay charts. This made Hunt the first country artist in 22 years. This happened since Billy Ray Cyrus simultaneously reached the top of three country charts in the Nielsen SoundScan era. 
On the other hand, Hannah Lee Fowler was born and raised in Montevallo, Alabama. Yes, that is one hell of a coincidence, right? Sam's debut studio also had the same name. She is reportedly a nurse and the oldest of seven children. In fact, she completed her graduation from the University of Alabama at Birmingham in 2007. Needless to say, Hannah is also involved in humanitarian work and, therefore, often travels to a lot of places to help others.
When Did Sam & Hannah Tie The Knot?
As per the sources, Hannah and Sam tied the knot in an intimate ceremony in Georgia in 2017. They were engaged just months prior to their wedding. The dashing couple seemed head over heels in love with each other until problems arose.
So it was on February 21, 2022, that Hannah Fowler filed for divorce from Sam Hunt. Even though they publicly did not announce the news, we learned from official sources. But with Hannah's pregnancy, the couple has started making amends in their relationship to provide a healthy for their child.
Fowler Asked The Judge To Dismiss The Divorce Case After Her Pregnancy
It is universally known that in order to ensure that your child has proper mental and physical development, you need to provide them with a healthy environment at home. Therefore, both Sam and Hannah set aside their differences and started thinking about their child, who will soon step into this world.
So as per the sources, Fowler, who tied the knot with Hunt in 2017, asked a Tennessee judge to dismiss the divorce case last month. In fact, the judge also officially signed off on the motion on April 10th.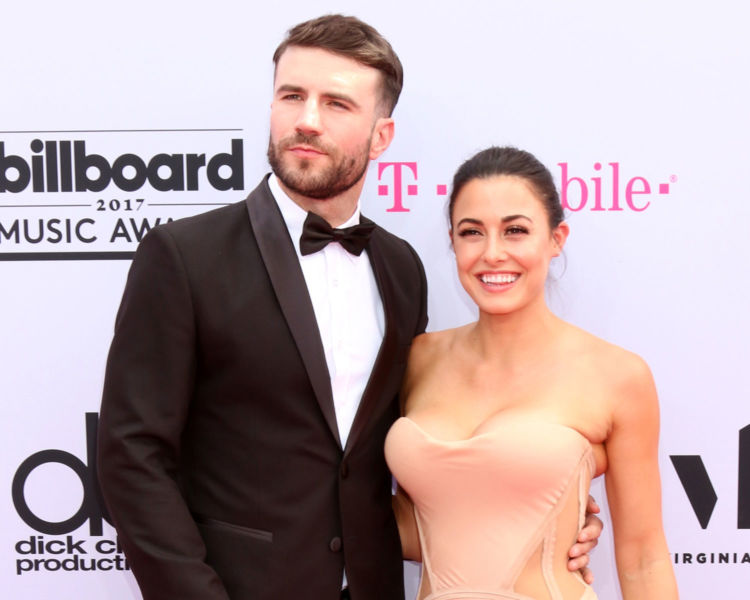 In February, the Alabama native had initially filed for separation from the "Take Your Time" singer. Her allegations against her husband were that he was "guilty of inappropriate marital conduct" and "adultery." In fact, the twosome turned heads several hours later when Us confirmed that Fowler requested a dismissal of the petition.
Since she will become a mother, she realized that this separation might actually not be conducive to the well-being of her child. Therefore, as soon as she came to know of her pregnancy, she did not delay taking the decision for the sake of her child.
Sam Hunt Is Looking Forward To Becoming A Father
Needless to say, Sam Hunt is looking forward to becoming a father. In fact, the "23" musician gushed about parenthood while attending the 10th Annual "Fillies & Stallions" at the Mellwood Art & Entertainment Center on Friday, May 6, in Louisville, Kentucky.
As per the sources, "He was really positive and cognizant about having a baby on the way — acting in a respectful manner." According to his friends, from the time Hunt came to know about his wife's pregnancy, he was sweet to everybody.
The "Make You Miss Me" crooner was "excited about being a father" as he chatted with his pals, an insider says. According to him, he could overhear Hunt overheard talking about welcoming a baby soon in their lives.
In fact, Hunt previously also spoke about becoming a dad while co-hosting the "Country Countdown USA" radio show in March. He also revealed that he and Fowler had yet to pick out the baby's name. So you can well understand that the arrival of the news of the baby has brought back the long-lost love in their lives. They have now started living for their child, setting aside all their differences.
The Georgia native told listeners, "I haven't talked about this, but I have a little girl on the way. I have a baby coming in about eight weeks. I blocked out two months at the end of May and early June. Really this year revolves around that big news in my life." These words prove that both Hunt and Fowler are leaving out nothing to create a loving, homely environment for their first child.
Ending Note
So as we conclude, we can say that often we mistake celebrities' lives for being picture-perfect. However, they are just like us, and they have troubles in their relationship. Sam Hunt and his wife, Hannah Lee Fowler's relationship is no exception. There might be problems in their lives; however, now that they will become parents soon, they are trying hard to rebuild their relationships. As parents, we should always make sure that our children get a conducive environment to grow up fit and fine mentally and physically. Therefore, it is not surprising that Hunt and Fowler are trying to do the same for their lives as well. We wish them all the happiness in the world with their child.
Also Read: Top 8 Action Anime Series of All Time