Car insurance is a type of coverage that helps protect drivers and their vehicles from financial losses in the event of an accident, theft, or other types of damage. It is required by law in most countries and is designed to provide financial protection to drivers who may be involved in an accident or other incident on the road. Significance of car insurance typically covers several types of damages, including liability for bodily injury and property damage caused to other people or their vehicles, as well as damage to the policyholder's own vehicle. It can also cover medical expenses for injuries sustained by the driver and passengers in the policyholder's car, as well as any legal fees or court costs that may arise from an accident.
Why it is important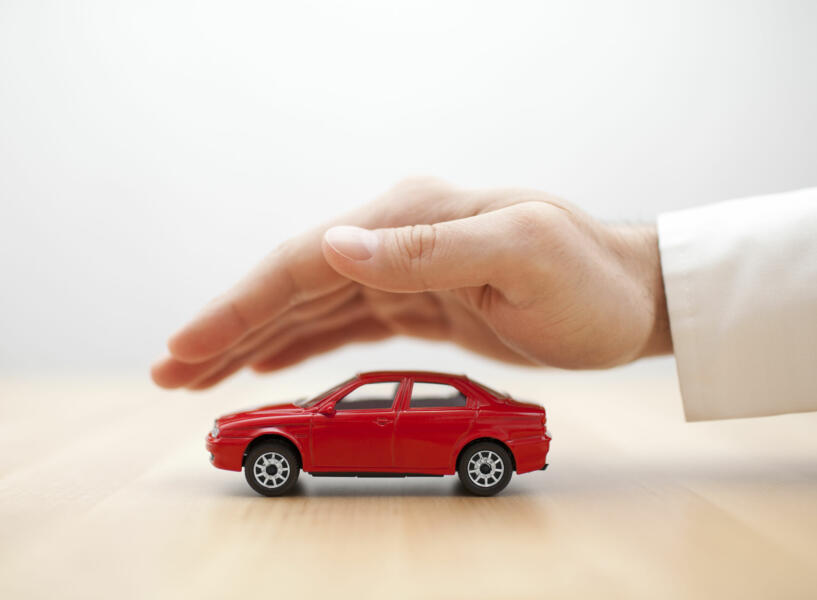 Car insurance is an important part of driving for many reasons. It helps to protect motorists financially in cases of accidents or damage to their vehicles, covers medical bills and other associated costs, and serves as a legal requirement in most states. It can also help drivers save money in the long run by helping them to avoid costly repairs and fines that can result from being uninsured. Additionally, many insurers offer discounts for drivers who combine multiple types of coverage. By having car insurance, drivers are better able to enjoy the benefits of owning a vehicle without worrying about the financial burden of an accident or repair bill.
Car insurance Requirements
Car insurance is a legal requirement in most states in the United States of America.
In most states, drivers must have at least minimum liability coverage for bodily injury and property damage in case they are at fault for an accident.
Some states also require personal injury protection (PIP) coverage, which covers medical costs regardless of who was responsible for the accident.
Other types of car insurance may be optional, but can provide additional financial protection such as collision and comprehensive coverage, uninsured/underinsured motorist coverage, and more.
Drivers should be aware of their state's specific car insurance laws and regulations to ensure compliance with the law.
Getting Your Car Insurance
It's a good idea to review your policy regularly to ensure you have the coverage you need and that you are getting the best deal possible. It also can create a range of problems in case of an accident, when people not having enough car insurance in Texas. Texas state law requires all drivers to have minimum liability insurance coverage to pay for damages caused by a driver at fault. It is essential for drivers in Texas to carry adequate car insurance coverage to protect themselves and others on the road.If a driver causes an accident and does not have enough insurance to cover the damages, the other party can file a lawsuit to recover the remaining costs.
Types of Car Insurance
Liability coverage is the most common type of car insurance in the United States, and is required by law in most states. It covers bodily injury and property damage for others if a driver is found to be at fault in an accident.
Personal Injury Protection (PIP) coverage pays for medical expenses following an accident, regardless of who was responsible for it. This type of coverage may be mandated by some states.
Collision coverage pays for damages to a vehicle caused by colliding with another object or vehicle, even if fault can't be proven.
Comprehensive coverage pays for damage to a vehicle caused by theft, vandalism, fire, natural disasters, or other non-collision incidents.
Uninsured/Underinsured Motorist Coverage helps pay for costs that arise from being involved in an accident with someone who doesn't have car insurance or has inadequate car insurance coverage to cover all damages and expenses incurred in the accident.
Medical Payments Coverage helps pay up to the policy limit for medical payments resulting from an automobile-related incident regardless of fault or negligence
Benefits of Car Insurance
Car insurance provides financial protection for motorists in case of an accident or incident.
Car insurance often comes with additional benefits such as accident forgiveness and roadside assistance.
It can help to cover the cost of repairs, medical bills, and any other legal fees should an accident occur.
Having car insurance provides peace of mind knowing that you are protected when out on the road.
It can also provide discounts on auto loans and access to rental cars while a vehicle is being repaired following an accident or incident.
In some states, there are laws mandating personal injury protection as part of a car insurance policy, which covers medical costs regardless of who was responsible for the accident.

Conclusion
In conclusion, car insurance is an essential protection for drivers in case of accidents, theft, or other unforeseen events that may occur on the road. It not only provides financial assistance for repairing or replacing damaged vehicles but also covers medical expenses and liabilities towards third parties. Car insurance policies vary in coverage and cost, so it is important to shop around and compare options before selecting a plan. Additionally, it is crucial to maintain a clean driving record and follow all traffic rules to keep insurance premiums low. Overall, investing in car insurance can provide peace of mind and protect against potential financial burdens in the event of an accident or unexpected incident on the road.