Today compact homes have become the rage. People like to live in the small buildings because it is easy to maintain them. That is why the small spaces have become suitable homes for the modern age. Also, the available space for building a home is decreasing so people on a budget are setting for well-built small buildings. Now they can live a comfortable life in these small buildings. All over the world, many small buildings have become tourist attractions. Some are old buildings and some are new projects. You too can have a look at the smallest buildings in the world. Have a look at most iconic & smallest building here.
1. The Riverside House in Japan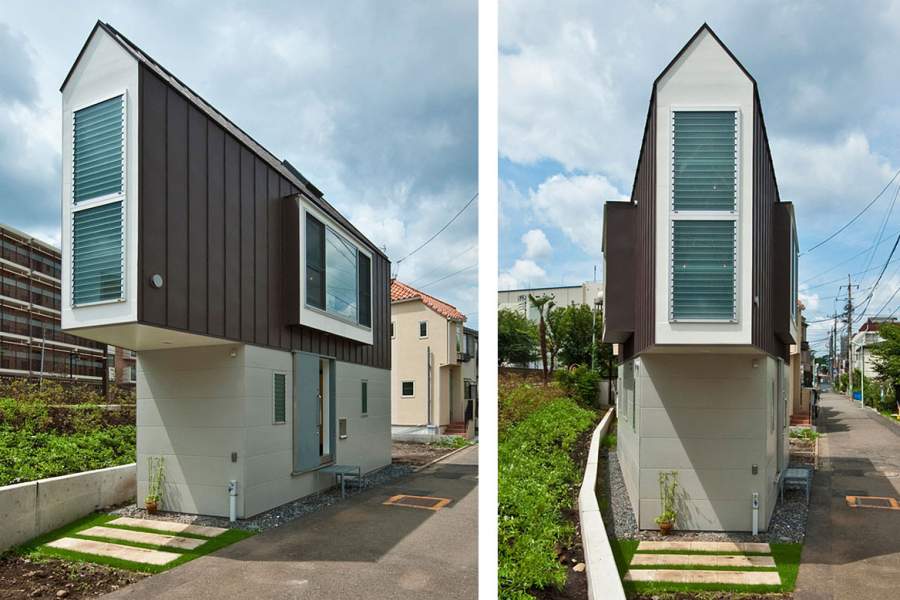 The people of Japan are well known for their devices. But they are also popular for their building techniques. As buying a plot in Japan and building a house is expensive, many people have turned to live in small buildings. They are called micro houses. Shack living has become a trend and they have been created by Kengo Kuma who is an architect. These houses look small but they are built spacious because two adults and a child can live comfortably in this kind of house. Further, this building has two floors and gets lots of natural light.
2. The Quay House in Wales
These types of small buildings are adorable. These are the small houses in Britain. Now they have become a well-known attraction. Although these houses do not have a toilet they are comfortable. It belonged to a fisherman named Robert Jones. The area of the house is just 3m X 1.8m. But the old owner of the house Robert Jones was 6ft 3 inches tall.
3. The North Queensferry Lighthouse in Scotland
This is also one of the smallest buildings in the world. It was built in 1817 and it is 11-feet tall. Then a person has to take twenty-four easy steps. Also, it can accommodate two people so it is a very small house. But it was used as a functional longhouse that guided many boats. Now it has become a famous tourist attraction and is under the North Queensferry Heritage Society.
4. The Prince Edward Island Library in Canada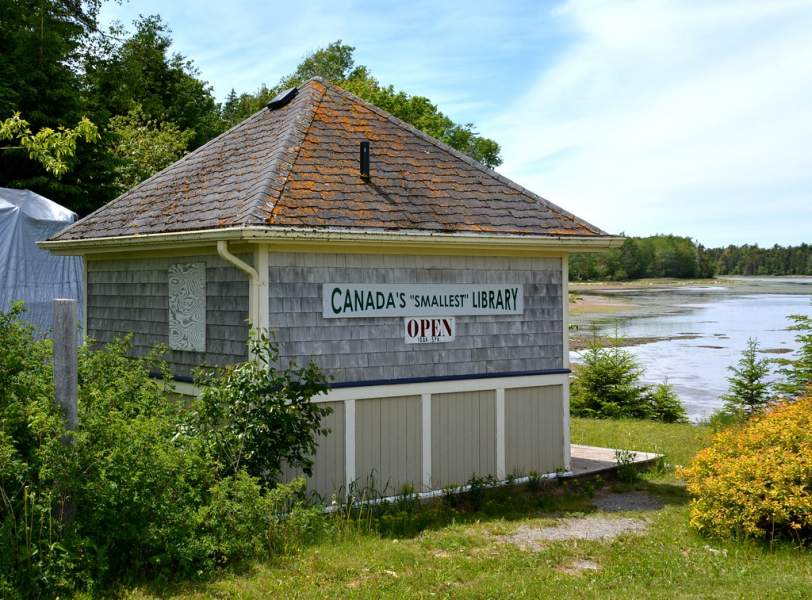 Libraries are important to mankind. They are usually built as large buildings easy to accommodate lots of books. But there is a small library in Canada on Prince Edward Island. It is just 11.5 X 11.5 feet and contains 1800 books. The manager of this extraordinary library is a father and his daughter. Many readers visit this library to find the books they love.
5. The Elementary School in Turin
This is not exactly a house but a school located in Turin. This elementary school is famous because of its spacious area. Also, this is a single room classroom for one student. But fifteen staffs in the school help her. You may be surprised after hearing this but this is the truth. Such a school exists. That is why this small school comes to your list.
6. Kasteeltje Hattem – Netherlands
This is a small castle located in the Netherlands. It is a seventeenth-century building with lots of history behind it. Nowadays there is a hotel in the castle that offers rooms for people. This castle looks old but many renovations have happened in it. That is why many people find this castle great to reside in. They come here for vacations and spend a peaceful time. This castle is also surrounded by beautiful grounds.
7. Tiny house – Portland, Oregon
This house is located in the hills of Portland, Oregon. These are the tiny houses built in the US. As the new trend is to live a minimalist lifestyle, many are buying such tiny house for their family to settle in. The house has a small layout and a small storeroom. Also, the house is made with steel but the doors and windows are made of wood. The scenic mountains and hills surround this house.
8. Coffee shop – Lincoln, England
Lincoln has a small coffee shop which is the favourite place for many people. It is a 6.5-foot coffee shop that has a tiny bar and seats. Further, the owner of this shop is Adam Lowiss. Many people like the coffee, sandwiches and tea he makes in the shop. It is a charming place to visit.
9. Museum Perron – Oost, Netherlands
This is the smallest museum in the world located in Eastern Docklands. It is a nineteen square foot building and is a home of many exhibitions. Also, it got saved from an artist named Joep van Lieshout during the 1990s. He wanted to destroy the house.
10. The Hobbit House – Wales
The Hobbit House located in Wales is built by its owner. The family wanted to live near nature. So they built a house in the forest. The hobbit house is built with natural materials so it blends into the surroundings. It is a nice cosy house to live in so the people working in the forest take a rest if they need it in the hobbit house. The owners who built the house have moved to another place.
Conclusion
These are the ten smallest building in the world. These buildings show that good things come in small packages.