Whether you are a 90s kid or not, you must have heard the name of the legendary actress Barbara Eden, right? Even if you do not know her real name, you perhaps know the name of the character she is most associated with. For instance, her role as Jeannie in the series "I Dream of Jeannie" became highly popular in the late 1960s. In fact, it has become of her iconic characters. 
Here she played the role of an ancient genie trying to fit into the world of humans as an astronaut's wife. The show and especially her character became so famous that Eden was synonymously associated with Jeanie. Apart from that, Barbara Eden has delivered unforgettable performances in some of the hit projects of the Hollywood film industry.
However, her life was not as smooth as it appeared on screen; she had to overcome several ups and downs. Needless to say, the 90-year-old star has come a long way from her days as an aspiring actress. She is still working in the showbiz world today. In fact, she has ventured into new avenues. So would you like to know more about the legendary actress's life? Stay with us until the end, as we will share some interesting aspects of Barbara Eden's life here. Let us have a look!
A Short Bio of Barbara Eden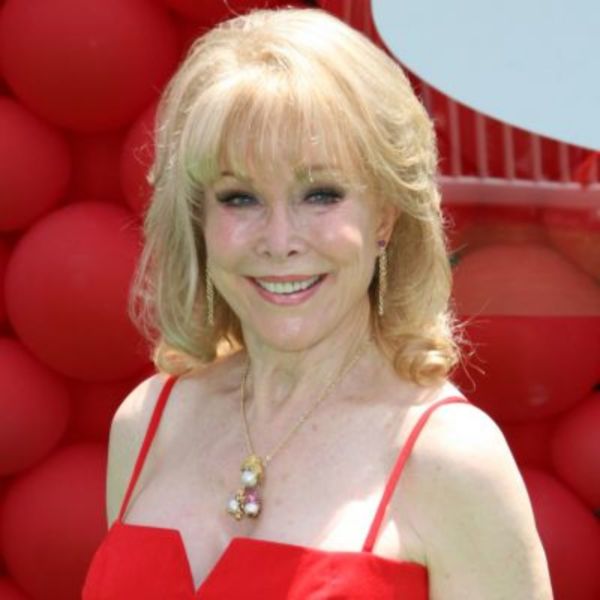 As you know, the legendary actress Barbara Eden was born in Tucson, Arizona, on August 23rd, 1931. Therefore, she is currently 90 years old. Her birth name was Barbara Jean Morehead. Even though the actress was born in Arizona, she primarily spent her childhood days in California. Her mother moved after her parents divorced when Barbara was just three years old.
However, when Barbara and her family lived in San Francisco, they fell into a severe financial crisis during the Great Depression. Since they could not afford much, Eden's mother would sing to her children. This helped the actress develop her love for singing. Moreover, as a child, Eden sang in the church choir and competed in pageants.
At the same time, she also took acting classes. This was because she thought it would help her become a better singer. As per the sources, the actress graduated from San Francisco's Abraham Lincoln High School.
Also read: Who is Julia Arnaz? All About Lucille Ball's Granddaughter
Barbara Eden Entry Into The Hollywood Film Industry
Needless to say, Barbara Eden stepped into the Hollywood film industry with some of the major hits of all time. In fact, her first credited role was in the series "West Point" in 1956. However, her breakthrough role was as a sketch performer on the legendary late-night talk show "The Johnny Carson Show" in 1955.
Following these roles, the actress appeared on multiple shows throughout the 1950s. This includes films like "I Love Lucy," "The Millionaire," and "Perry Mason." Moreover, the legendary actress also received several movie credits in films like "The Wayward Girl" and "A Private's Affair." In fact, Eden portrayed the role of Loco Jones in the series "How to Marry a Millionaire," which continued from 1957 to 1959. She continued to work in films of TV series throughout the 1960s.
Do You Know The Actress Married Michael Ansara?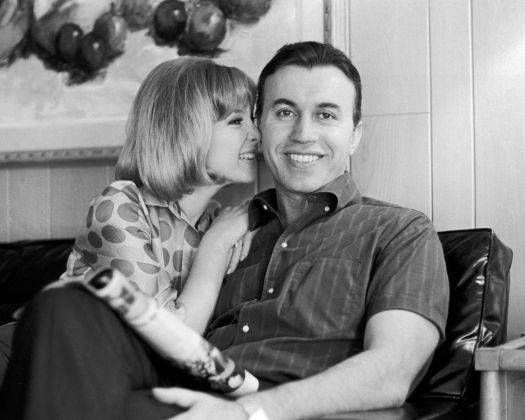 Many of you who were born in the mid-90s know very well that in those days, Barbara Eden's charms were enough to make a guy fall for the beauty. So in 1958, Eden married Syria-born actor Michael Ansara. He was known for roles in films and shows like "The Adventures of Rin Tin Tin," "Broken Arrow," and "Law of the Plainsman." In fact, fans also credit Ansara as a director of an episode of Eden's famous show, "I Dream of Jeannie."
The celebrity couple had a son, Matthew Ansara, born in August 1965. In fact, they called their son the lucky charm baby. Their joy was boundless, and their hopes that he would live a happy and healthy life were unlimited. However, the couple parted ways in 1974 and opted for divorce after more than 15 years of marriage. Probably they were unable to resolve their differences.
Barbara Eden Rose To Popularity With The Iconic Character of Jeanie
Even though Barbara acted in several roles in her film career, the role that helped her gain international fame was Jeannie in the NBC Series "I Dream of Jeannie." The show centered around an astronaut (Larry Hagman) who marries Jeannie, who just really happens to be a genie. Sounds interesting, right? Well, the show was top-rated at that time.
This show catapulted Eden to fame and success; the character lives on to this day. Eden said in an interview, "I think what makes me so happy is that so many people around the world like her." She is honored to receive so much love and appreciation from her fans for that character.
Barbara Remarried for The Third Time
The actress's first marriage to Michael Ansara might have ended in 1974; however, she soon found love again. So in 1977, Barbara married Chicago Sun-Times executive Charles Fegert. Unfortunately, her second marriage did not last for long as well. She opted for divorce after five years.
However, she was in love again decades after her separation from Fegert. In 1991 the former "I Dream of Jeannie" star married real estate developer Jon Eicholtz. The pair has been married for over 30 years and lives in Los Angeles with their dog Bentley. Both of them might have a lot of dissimilarities; however, they are head over heels in love with each other.
The Legendary Actress Lost Her Son at A Very Young Age
Barbara Eden might have had an amazing career and has found love multiple times; however, her life was not spared from tragedy. She lost her first child Matthew Ansara due to substance abuse. Initially, they were not able to figure out what the problem was. Matthew was behaving strangely. "The sleeping and the bouts of anger that would come up all of a sudden with this charming darling boy," Eden said in an interview.
Eden's son was in and out of rehab for 14 years and tragically passed away from an accidental overdose in 2001. He was just 35 years at the time of his death. At that time, Eden held herself responsible for not being able to take care of her son.
Ending Note
So as we conclude, we can say that Barabara Eden is one of the finest actresses in the Hollywood film industry. However, she has also faced the worst tragedy in her life. Barbara was unable to save her only son from substance abuse; she is now trying to create awareness among parents so that they can save their children before it is too late.
Also Read: Hayley Atwell Moves On With Ned Wolfgang Kelly Post Her Split With Tom Cruise