Not only big businesses but small business owners also experience lawsuits. But if you hire a lawyer, you can handle all the lawsuit issues smoothly. Many damages that happen can be lowered. Then you can pay attention to work more effectively on the growth of your small business. There are six types of lawyers for small businesses. If you know about the lawyers then you will know what to do in times of urgency. But you have to understand that hiring business attorney can be expensive. So as a small business, you have to know how to reduce the costs.
A small business attorney is like a sounding board. They will know what kind of problems small businesses face. Therefore, before an issue becomes big the lawyers will know what to do. In this way, they will save your business. Here are six business lawyers you have to know about.
6 types of business attorney
During your time as a business owner, you may have got affected by different laws of the area. Business attorneys may not be experts on all types of law. Therefore, you have to hire expert legal assistance along with the general business lawyer.
They advise the small business owners to ensure that the business lawyer has a strong network of colleagues. They have to be specialists in different types of laws so they can offer the referrals. Here you can know about the six types of lawyers.
1. The general business attorney
The general business lawyer will put lots of hours into their work. They will help you to check that you keep the day-to-day operations smooth. Also, they will advise when you need it. If you are hiring this type of lawyer then you have to keep in mind one thing. You have to consider the things that will affect your business. Then check if this type of attorney will be able to help.
If you think that you need help in a number of specializations then you have to consider working with a large law firm. It will have a number of different departments to help you.
2. Employment and labor lawyer
If you are hiring employees then you will require a labor law attorney. They will help you set up your employment processes. Also, they will check if you are abiding by the state, local, and federal laws. This type of lawyer will help you with your employment contracts, safety standards, employee manuals, hiring and firing process, and more.
Also, this type of business lawyer will take care of the cases in businesses such as sexual harassment, wrongful termination, and more. They will serve as a helpful sounding board if you have decided to terminate an employee. The lawyer will ensure that you as a small business employee follow the correct process. They will ensure that there are no gaps for wrongful termination claims.
But even if there is an issue the lawyer will handle everything swiftly. They will leave no tables unturned. As a small business owner, you have to keep a good relationship with the employment lawyer.
3. Merger and acquisitions lawyer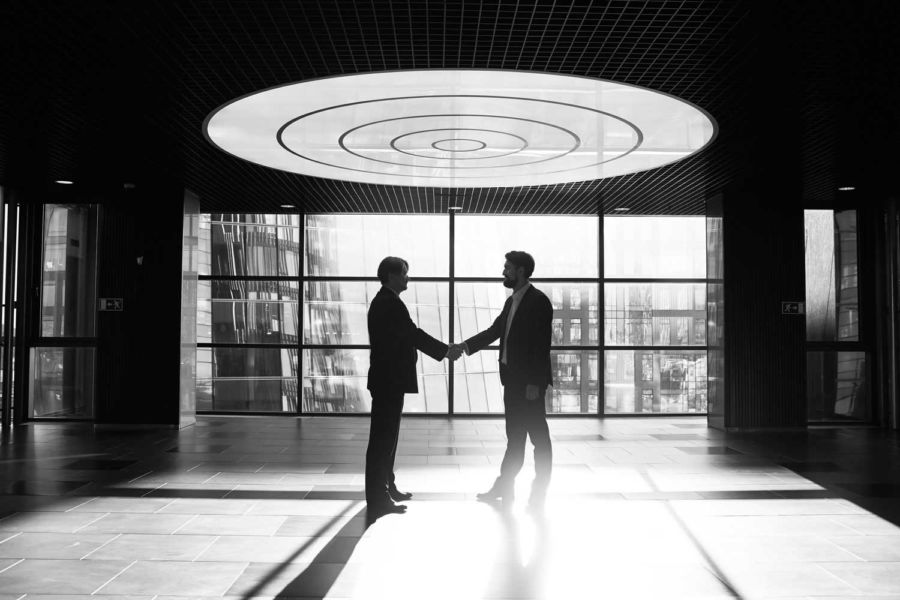 If you are buying or selling a business then a merger and acquisitions lawyer will come in handy. They will skillfully negotiate what you have decided to buy or sell. It is an extremely complex process. Also, there are nuances and pitfalls that can trip up an inexperienced owner. That is why as a small business owner you have to always contact the Merger and acquisitions lawyer. They will help you to document the merger and the acquisitions.
Also, they will check if they are filed correctly. They will offer advice on employee rights too. If you are trying to negotiate intellectual property on sale you have to seek the help of an M & A attorney. They will have the intellectual property expertise so you can deal with your intellectual properties.
4. Tax lawyer
Business tax is an extremely complex subject. For a small business, it can become difficult for you to handle things related to it. So, you can hire a CPA to handle the business taxes. But a tax attorney will be useful for you when the tax authorities take action against your business. These cases can happen when you are filing the taxes incorrectly. It happens if you do not hire a CPA or if CPA is crooked.
The tax attorney will help you to guide the process. You can try to minimize the damage that could happen to your small business. If you are hiring a tax lawyer then you can look if they at least have a master's degree. You can ask for referrals from other small business owners.
5. Intellectual property attorney
If your company is trying to protect its competitive advantage with the help of patents, copyrights, or trademarks then you require the help of the IP attorney. They will help you to apply for intellectual property protection. Also, they will help you to deal with infringements on those protections.
If you get a notice that you are infringing on the intellectual property and if you want to ensure that you are not then you can hire an IP Lawyer. They will help you not to become a victim of expensive IP violation lawsuits. These will have extremely high payouts as they will claim the price of damages as well as the profits.
6. Contract lawyer
You as a small business owner may use internet templates when getting contracts. This will work for the general needs but it will not be enough for specific business needs. Because of this, you may face problems. By making use of a skilled contract lawyer, you will be able to create contracts that suit your business needs. The lawyers will help you to write contracts that reflect the negotiations of the business deals. If there is a dispute the breach of contract attorney will assist you to recover the loss.
Further by using the template, you may unknowingly accept the obligations. This is because contracts may have clauses in them which can be hard for people who are unaware of how contracts work. That is why a contract lawyer will help you to be careful. They will open your eyes to the clauses in the contracts that might put your business at risk. You will also understand that the wordings in the contracts are important for the strength of the agreement.
Conclusion
These are the different types of business attorneys in California you will need for a small business. So, make your small business grow with the help of attorneys. Hire effective lawyers who will help you to handle problems that the small business will experience daily.
You may also read: