Many people want to experience the potential medicinal and therapeutic benefits that CBD touts as an offering, but the formulas are challenging for them. Some people are intolerant of vapes or smoking or merely don't want to engage. Others have health-related issues rendering them incapable of swallowing capsules or handling edibles on their stomach without developing nausea or other adverse reactions. Here you'll find information regarding differences between oils and tinctures.
Fortunately, there is another option in the form of tinctures offering a simpler alternative to all of those choices. There is no need to smoke or consume anything except for people who opt to put the substance in their food or drink. These make it possible for more people to take advantage of the compound than otherwise would have the opportunity.
CBD Tincture
A CBD tincture is the resulting product when you soak a strain of cannabis that is high in CBD in liquid. Widely, the liquid used to soak the cannabis is alcohol, but there are other options such as oil or glycerin as well.
The extract is relatively easy to produce, and consumption can take place in a few ways.
Typically, users will take CBD tinctures sublingually, which offers the ultimate speed for bloodstream absorption. Some people choose to drop it into their beverages or foods and have it like that, while others will apply it as a topical. In this way, you would merely drop it on the source of the problem and rub it in.
What Can A CBD Tincture Do?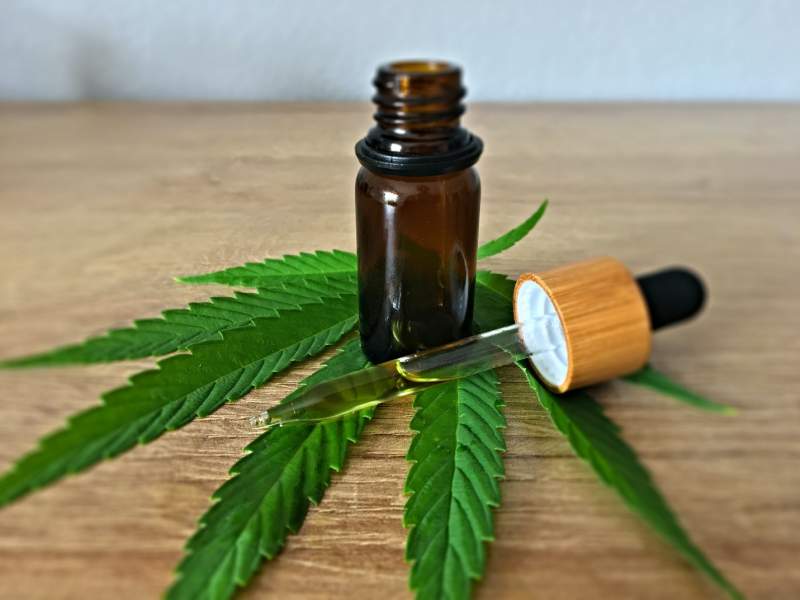 CBD tinctures boast a multitude of benefits consistent with relieving symptoms occurring with various conditions. The notation is that these alternatives provide minimal adverse reactions yet are competent with their therapeutic properties.
1. Reduces the effects of anxiety
These are a safe alternative to the harsh pharmaceuticals that are often implemented for anxiety and depression. That doesn't mean that they should replace your doctor's plan of care if you have a severe illness that requires advanced treatment. It merely means that these can assist in calming the symptoms associated with the disorder.
CBD restores balance to the endocannabinoid system, which is responsible for regulating various components in the body, including mood making it useful in reducing feelings of anxiety.
2. Management of Pain
Because of the ways that it is applied, it is generally fast-acting, whether it's sublingual or applied to the skin. Pain is among the most common reasons people turn to CBD and the tincture notes to be particularly useful, especially topically for muscle spasms, arthritis, joint pain, tendonitis.
3. Oncology patients
Cancer brings a lot of symptoms for a patient to contend with as do the treatments they need to endure, such as chemotherapy. Most are not able to tolerate smoking or vaping in order to benefit from CBD, nor can they swallow pills or consume the edibles due to nausea and stomach issues.
This option allows these patients to experience the benefits of CBD in the simplest form for help with the symptoms associated with chemotherapy, such as nausea, along with the pain from their illness. The claim is there is a greater sense of comfortability with the products in conjunction with their treatment plan.
4. Sleep tight
Many people suffer from insomnia or lack of REM sleep. CBD boasts the ability to regulate cortisol, which can affect REM. The substance allows the muscles to relax, and the suggestion is that it has the potential to decrease nightmares for those suffering from 'REM sleep behavior disorder.'
The suggestion is that as with any of the products, you should begin with a small dosage and gradually move up until you believe you have achieved the desired effects. The tinctures note to be fast-acting, so you should feel it instantly.
CBD can be 'biphasic' meaning there are specific effects at a low level and another type of impact at a higher level. It would help if you were mindful of that as you increase your levels.
The tinctures claim to offer a wide range of benefits and many uses. It's a simple process with a fast turnaround for those who can't engage in other products. It's also a superb choice for a person just venturing into the CBD community due to the ease of use. But always be sure to talk to your doctor before you engage in any substance.
Also read: Why is Therapy Good for Anxiety and Mental Health?