A meteorite is just a rock that lands on Earth from space. Although meteorite is rocks, they differ from rocks found on Earth. The majority are far older and offer some of the few samples from other solar system bodies, including asteroids, comets, and other planets. Even minuscule particles that developed around other stars that existed before our Sun are found in certain meteorites.
Scientists utilise meteorites, which are old fragments of these celestial bodies, to learn about the development of our solar system. Our understanding of the origins of our solar system, the formation of planets and asteroids, and the effects of big meteorite strikes on Earth's history and life has all benefited from the study of meteorites.
What is the origin of meteorite?
Most come from the asteroid belt, a collection of rocks between Mars and Jupiter's orbits. They range in size from minuscule dust particles to objects that are about 1000 kilometres wide. The Yarkovsky effect, which is a progressive push, is caused by the sun's heat dislodging smaller rocks by warming them more on one side as a result of collisions inside the belt. As a result of millions of years of accumulation, asteroids may acquire enormous speed.
Larger asteroids striking Mars or the moon might possibly hurl debris in our direction. Since they would have to battle the Sun's gravitational pull in order to reach us, there haven't been any meteorites from Mercury or Venus that have been shown to have originated in this way.
What Can You Learn from Meteorites?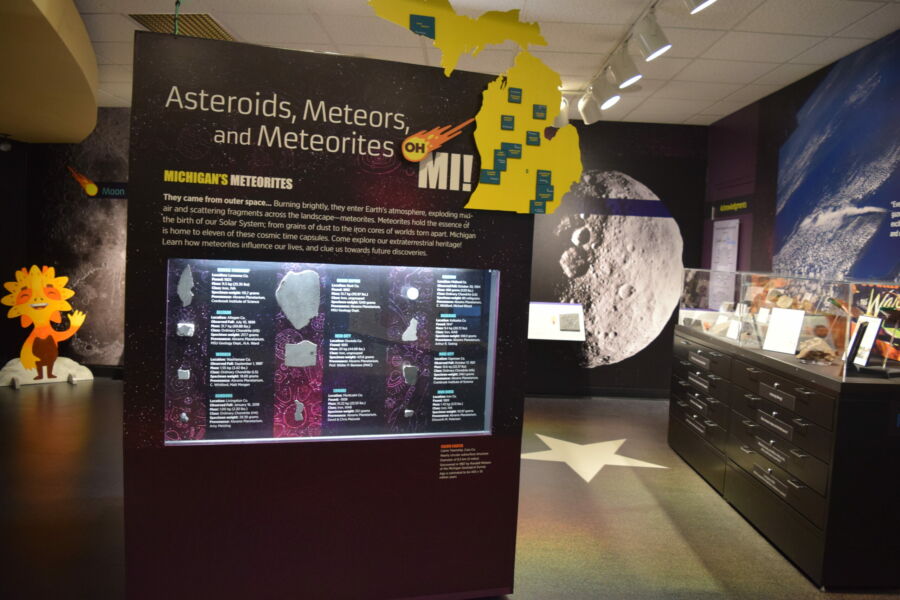 A meteorite's spectacular descent to Earth, frequently in the form of a flaming fireball, could seem to be its most interesting feature. But because meteorites provide a record of the last 4.6 billion years of our solar system, scientists devote their entire careers to researching them.
You may learn more about how our solar system changed through time to become the Sun and planets you see today by examining meteorites, as well as how meteorite strikes may influence us in the future.
Meteorite Impacts
Huge craters can be created on Earth, the Moon, or other planets by collisions with large, fast-moving asteroids or other things. Millions of craters on the Moon show how frequently such asteroids approach our planetary neighbourhood.
The majority of the craters that would have been present on Earth's surface have vanished due to geologic changes to the planet's surface. However, you are aware that big meteorites have sometimes struck Earth and will most sure do so in the future.
How frequently do they really strike Earth?
Nearly every day, tiny pebbles enter the atmosphere of the Earth and burn up invisibly. Larger impacts are less common; according to NASA, the Earth should be struck annually by an object the size of a car. It is anticipated that a large asteroid will strike Earth every 2000 years.
The Tunguska event, a megaton-scale explosion that decimated a section of Siberian woodland in 1908, was the most destructive meteorite impact in recent memory.
Also read: First Landing on Mars by NASA is Dependent on the 6 Minutes of This Afternoon Essentially