There are very few people who have not heard the songs of Tammy Wynette or the "First Lady of Country Music." So when the country music icon died, her net worth was reportedly under a million dollars. Needless to say, people know her for belting out enduring hits like "Stand By Your Man." She was also dubbed the "First Lady of Country Music" in her prime. However, she was unable to enjoy prosperity. She died relatively young, handling a series of disputes between her children and widower. 
However, how did she die? Are you curious to know more about her life? Stay with us until the end, as we will share some exciting info about Tammy Wynette. Let us have a look!
Who was Tammy Wynette?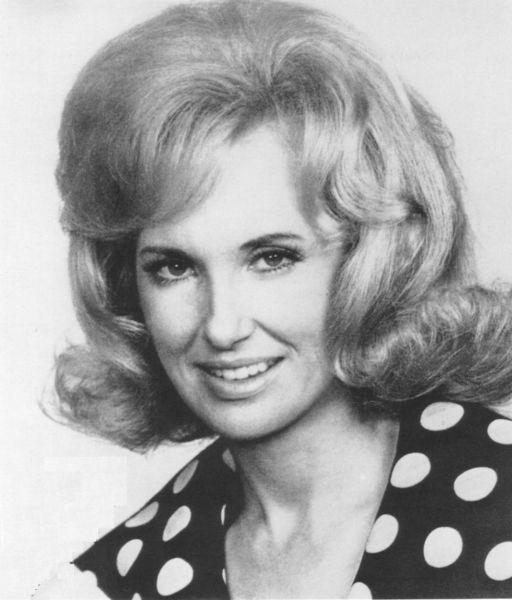 Since you are reading this article, it is evident that you are curious about Tammy Wynette's life. Well, you are at the right place as we will share with you all the details. Tammy Wynette or Virginia Wynette Pugh was born on May 5th, 1942, and died on April 6th, 1998. Therefore, she was only 55 years old when she died. As per the sources, the singer was born in Tremont, Mississippi, in the United States.
Tammy was an American country singer, songwriter, and musician. She was also one of country music's best-known artists and biggest-selling female singers during the late 1960s and the first half of the 1970s. Her untimely death left everyone in utter shock and disbelief.
Have a Look at Tammy's Spectacular Musical Career
Before beginning her journey as a singer, Tammy Wynette worked as a hairdresser in Midfield, Alabama, in 1965. She also sang on the Country Boy Eddie Show on WBRC-TV in Birmingham. This led her to perform with country music star Porter Wagoner. In 1966, she moved with her three daughters, Gwen, Tina, and Jackie, from Birmingham to Nashville. This was because of her hopes of landing a recording deal.
However, she was turned down repeatedly. But finally, luck shined on her, and she released her first single, "Apartment No. 9." It was one of the most popular tracks at that time. Gradually her singles followed one after another, and they started becoming massive hits. She also sang a duet with David Houston that became her first No.1 in the summer of 1967. In fact, her song "I Don't Wanna Play House" won Wynette a Grammy Award in 1967. This was for Best Female Country Vocal Performance.
Moreover, in 1968 and 1969, Wynette had five No.1 hits "Take Me to your World," "DIVORCE," "Stand by Your Man," "Singing My Song," and "The Ways to Love a Man." Wynette collaborated with Sherrill to write the song "Stand by Your Man." Needless to say, Wynette has won countless awards and titles for her contribution to the music industry.
Also read: María Grever Biography: The Best Mexican Composer
What are The Mysteries Behind Tammy Wynette's Death?
The sudden demise of the famous musician shocked the entire world. She died at 55 in April 1998. Especially the country musician mourned her, and stars like Dolly Parton and Loretta Lynn paid tributes to their friend. However, an air of mystery developed not just in her family but also among her fan followers. Well, this is because of the following reasons.
One of the reasons was when they noticed that the police buried Wynette without an autopsy. This made her daughters suspicious. So they began to wonder if her doctor and maybe her last husband was involved in her death.
Another concern was that the police reports only listed Wynette's antibiotics. They failed to mention the multiple prescribed pain medications she was on. So what was the reason behind it? Was her death natural, or was there any foul play? To clear all the doubts, her daughter asked a medical examiner to exhume her and review the findings of her doctor at the time of her death.
According to Wynette's doctor, she died of a blood clot that traveled to her lungs. However, later on, we learned that her cause of death was heart failure. After this, Wynette's daughter sued her doctor for allegedly causing their mother's death. However, eventually, they dropped the charges, and the family settled privately after the physician agreed to pay a sufficient amount as compensation.
What was Tammy Wynette's Net Worth at The Time of Her Death?
Well, it is quite natural that when we talk about a famous star like Tammy Wynette, her net worth will be massive. This is because of her glorious career. As per the sources, when Wynette died, her net worth was around $900,000. Quite massive, right?
If we compare her net worth with her ex-husband and fellow country star George Jones, it was $35 million. We know the court gave Wynette's last husband, George Richardson or George Richey, her home and other properties. This includes her business properties as well. In fact, Wynette made a list of her valuables as to who should get what. However, Richey claimed that he could not find that list after his wife's death.
In addition, we also come to know from some of Wynette's children that their mother gave them the rights to her music. However, later on, they came to know that they were already sold before Richey's death in 2010.
What were The Controversies Regarding Tammy Wynette Grave?
As per the sources, there was a legal dispute regarding Wynette's crypt between her daughter and Richey and his family. In fact, her daughters eventually changed their mother's marker from Virginia W Richardson to her stage name Tammy Wynette.
Moreover, when Richey died, Wynette's daughters initially entombed him in the crypt above Wynette. However, after her name family changed her marker, Richey's family removed his body and interred it elsewhere. In fact, this was not the end of controversies. Needless to say, there were some serious problems between Richey and Wynette's daughters.
Ending Note
So are you a fan of Tammy Wynette? Well, you must have answers to some of the questions regarding her mysterious death. We do not know for sure what was the cause of her death. In fact, her daughters and other family members are also in the dark. Needless to say, Tammy was one of the greatest artists in the music industry. People will forever remember her unforgettable songs.
Also Read: With A Net Worth Breaking $1.5 Billion, Peter Jackson Joins The Billionaires Club