There are very few people who would not rejoice in the opportunity of getting a designer outfit at a discount price. Well, you must be wondering where you can find such great deals. You can avail of these offers at stores like Marshalls and its sister store TJ Maxx. Often people refer to them as "off-price retailers."
In fact, these companies keep shoppers on their toes with the possibility of finding a hidden gem at a much-discounted price than the original retail price. According to the company's website, Marshalls brings you the thrill of the hunt for "in-demand labels." Moreover, they also promise to provide their customers with a 20-50% discount at store prices.
So would you like to know more about Marshalls in detail? Today, we will share some of the significant aspects of this company here. So, in the end, you will get a brief idea regarding the history of its foundation and other details.
A Quick Glance at the History of Marshalls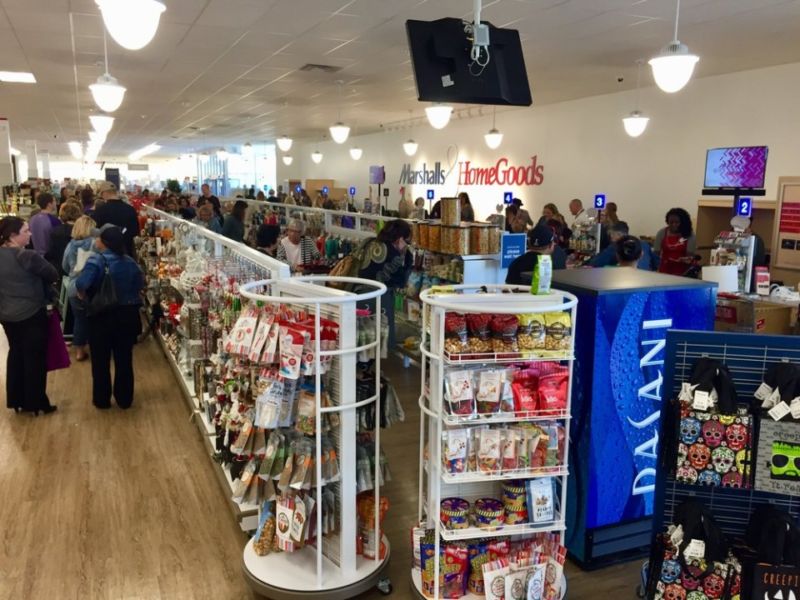 Many of you might be pretty familiar with the name of the store, Marshalls, right? You must have also availed of many lucrative offers over time. So here, we will discuss some of the significant aspects of its origin.
As per the sources, entrepreneur Alfred Marshall founded this store in 1956, which has now grown to become one of the most popular off-price retailers in America. Needless to say, they have over 1000 stores nationwide.
One thing that attracts many customers to Marshalls is its low prices. This is especially with all designer brands. It might sound too good to be true; however, it is. You might naturally have this question on your mind how could a company possibly make money with such major discounts?
Experts have analyzed the foot traffic trends at Marshall's over the last two years. The info they found might be the key to figuring out the mystery as to how the popular store provides shoppers with the best deals. It is probably these deals that keep everyone coming back.
What Makes People Visit Marshalls Repeatedly?
There are many reasons why people prefer buying their goods from Marshalls. Firstly, as we mentioned earlier, people prefer opting for their services because of their low prices of designer goods. In fact, according to Marshall's website, the company is constantly changing its inventory and varying its stock from store to store. Therefore, it is unlikely that you will find the same item twice.
So this encourages shoppers to visit multiple locations for a chance to find the best deals on designer clothing. According to the graph, which defines a visit as a "stay in a location for longer than four minutes," Marshalls currently sees an average of 100,000 monthly visitors.
However, there was a drastic dip in the customer during the spring of 2020 because of COVID 19 restrictions. Still, we can say that despite all that, Marshalls remains a haven for bargain shoppers who find it difficult to resist a good sale.
What Is so Exciting About Getting a Discount For Customers?
Many of you who do not do much shopping might feel why it is so exciting to get a discount for customers. According to doctors, "retail therapy" makes us feel happy and rewarded. Therefore, our bodies begin to crave the dopamine boosts we experience when we make a purchase.
Furthermore, what's the only more exciting thing than buying something new? Well, it is like buying two things for the price of one. PYMNTS reports that, even if a shopper has spent hundreds of dollars, they likely feel they've saved money because of the number of products they acquired for that price.
Needless to say, shoppers love a challenge, and Marshalls keeps making it exciting with its ever-changing inventory and irresistible discounts, making it the ultimate treasure hunt. So if you live in the United States, you can visit their store and avail of the offers.
Know Some of The Secrets of Shopping in Marshalls
You can purchase many items from Marshalls; however, you must know the secrets of shopping for them to get the best deal. Have a look at them here to get an idea.
Shop For Beauty Products
This is one of the products that you can readily purchase from Marshalls at a discounted rate. Well, that does not mean that they are skimping on their quality. Marshalls always sells products that are branded and of good quality. You can take the beauty aisle, for example. Many popular brands like Anastasia, bareMinerals, O.PI, and Philosophy exist. You can also spot some of the luxury brands here.
Always Check The Price Tags
Often Marshalls and other TJX Company stores, TJ Maxx, HomeGoods, Homesense, and Sierra indicate markdowns with the following price tag colors: white tags without stickers are normal prices, red stickers indicate clearance prices, and yellow stickers indicate final clearance prices. So always check the price tags carefully before purchasing.
Shop During Weekday Mornings
If you are about to go shopping at Marshall's, you must remember to shop during weekday mornings. It is better to avoid the weekends if you want to shop peacefully. At the same time, you will also get the items in a tidy, clean, and well-stocked manner. Since people usually work on weekday mornings, very few customers come to shop.
Stock Up On Wrapping Supplies
Even though people usually shop for clothes, accessories, and home goods at Marshall's, you haven't shopped at Marshalls until you've filled your basket with holiday wrapping paper, tissue paper, and cards.
You might be wondering why we are saying this; this is because you can find gorgeous cards for under $2 here. It is actually worth the money. Since the average price of a greeting card is anywhere from $2 to $4, Marshalls will provide it to you at a much lower price.
Ending Note
So as we conclude, we can say Marshalls is one of the most popular retail stores in the United States. It is mainly of their discounted rates that people prefer shopping there. You can look at the above points to know some of the secrets of shopping at Marshalls.
Also Read: Why Booking a Yacht Charter in Croatia will Be The Trip of a Lifetime!