Living in a smart home means that everything is controlled by you and can be customized to suit your needs. Devices are made to work together, so when the lights dim for movie time, the thermostat automatically adjusts to save energy. You can control your home with just a voice command or tap of a button on an app-no more searching through cluttered drawers for remote controls! It's all about convenience and efficiency: living in a smart home means never having to worry about forgetting something at home again.
What is a smart home, and how does it work?
Defining what a "smart home" encompasses is no easy task. The term generally refers to a residence that's been outfitted with various automated devices and systems which allow the homeowner to control various functions of the house-from lights and locks to appliances and HVAC-with simple voice commands or taps on an app.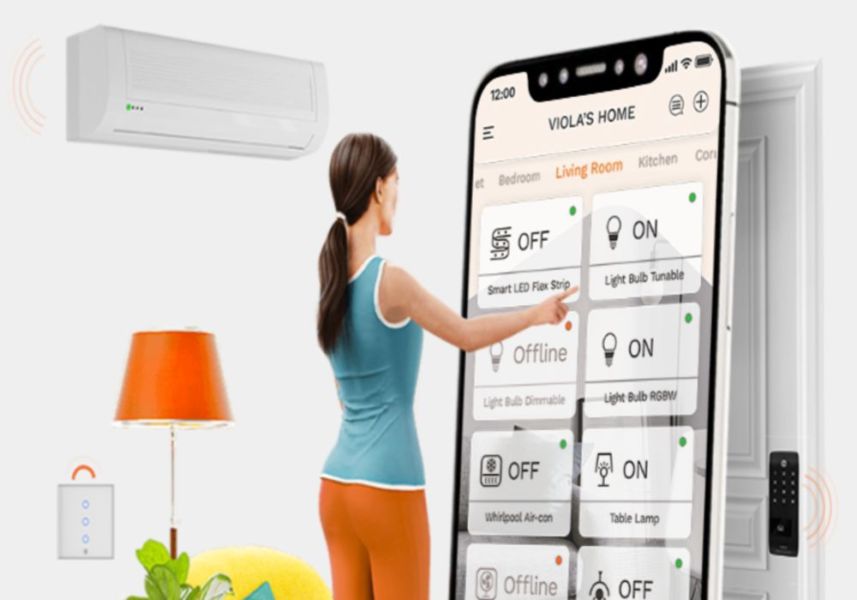 The concept of a smart home has been around for years, but it wasn't until recently that the technology became affordable and accessible enough for the average person.
Home automation hubs like Amazon Echo or Google Home act as the brain of your smart home. These devices let you control everything in your house with simple voice commands (like "turn on the kitchen lights" or "lower the temperature to 72 degrees") and connect to other smart home products.
Benefits of a smart home. Numerous benefits come with living in a smart home. Here are just a few:
Customized automation
Being able to turn down your thermostat from across the room, schedule lights to turn off while you're out of town, or set timers for cooking while you're away are all possible with a smart home. You can go so far as to program your lights to turn on at the same time every day or tell your fridge to alert you when the milk expires.
Where do I get started?
The easiest way is typically by starting small. Pick one device that seems most interesting/beneficial; maybe you'd like more control over the lighting in your living room or need help remembering when it's time to change the batteries in your smoke detectors.
Once you decide which device(s) are right for your home, installation should be pretty straightforward-in some cases, all it requires is plugging in an app via WiFi or Bluetooth.
What should I consider before making the switch?
While there are a lot of benefits for going with a smart home, there are also some potential drawbacks that come into play as well:
Price
Home automation products can be expensive-although prices have been dropping in recent years, and you might be surprised at how affordable options like Amazon Echo can be! Installation might be more involved/not plug and play. While many devices come with straightforward setup and installation instructions, others may require more than you expect.
Compatibility is another concern: not every product will necessarily work with your existing router or alarm system, so it's important to read reviews to gauge whether or not a specific product is a good fit for your needs.
Privacy concerns. With everything in your home controllable by voice command, there's always the potential for someone (say, a hacker) to gain access to your information if you're not careful about password protection.
Also read: Kitchen Lighting: Tips to Create the Perfect Light