Today many things and ideas have become normal that the older generation disapprove of. But do you know that many apps and businesses have become successful with ideas that are opposite to what parents advice not to do? Also, these have become the top businesses with their unique services to young as well as old people. Here we have gathered about some of the apps and businesses that you will be using in your day to day lives.
But when you think about it deeply you will know that they work very differently from what we learned from our parents in our childhood. Continue reading to know more about this interesting information.
1. Parents Advice, not to talk to strangers – Tinder, Snapchat
Many times during your childhood you would have heard this statement from your mother and father. Many follow this lesson as a grown-up too. But today social media apps like Tinder and Snapchat has introduced the service to become friends with total strangers. As we are aware most people today like to be friends with a stranger than meet a person in real life.
They are more comfortable in texting a friend or video calling them. The warning of "Do not talk to strangers" has vanished from the scene because of these modern apps.
2. Parents ask not to go to stranger's home – AirBNB
Airbnb is offering excellent features for its clients. Recently they have shared that they are going to give few selected people to spend some time in a different place for free. This has made many people think about leaving their hometown and moving to a different place. Also many are thinking about living a nomadic life. Further, Airbnb has made many people swap homes for a change.
So gone are the days were people took pride in living in their homes and hometowns. Therefore, the tourism company's idea is totally different from what our parents said. The company has normalised the practice of living in a stranger's home.
3. Parents Advice, Don't argue with strangers – Twitter
At first, Twitter was a safe place where people followed the accounts of the personalities they liked. Also, they were able to be updated on the latest news. But now Twitter has become a place where people take part in war of words. Many Twitter users like to participate in these wars with complete strangers. If a person does not like the comment of other people, then they start to fight in Twitter comment sections.
The saying of Don't argue with strangers is not followed on Twitter. The fan clubs, politicians, celebrities, common people, everybody fights and insults each other on Twitter.
4. Don't call strangers to your home – Urbanclap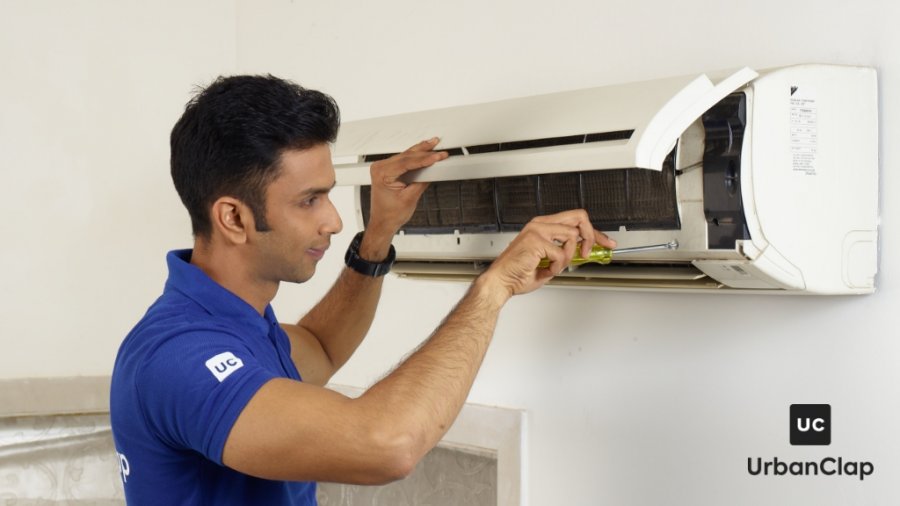 Our parents were in hospitable but we may have never seen them let strangers inside the house. But the services offered in Urbanclap sounds different. It sends its employees to the clients' house to serve them. For instance, many women today feel free to make use of the Urbanclap services for home beauty treatments. A complete stranger arrives to do facial and other beauty treatments for them. This is a really comfortable and affordable way.
That is why this business idea by Urbanclap is flourishing. Many prefer Urbanclap app because they can conveniently access the app and choose the services they require.
5. Don't watch video while driving – Tesla
Tesla has introduced the high-end technology of viewing the screen while driving. While seeing the screen the driver does not need to look at the road because it shows the map. That is why the Tesla owners are considered a cut above other drivers. Also, they can control the whole car with a single touch.
Our parents may have believed in not looking at the phone while driving. But today only by looking at the screen can a driver control the Tesla car. It has put an end to those beliefs.
6. Don't travel with strangers – Uber, Ola
"I will Uber home" has become a famous phrase today. That is why parents advice "Don't travel with strangers" has become unpopular. Today many people order a cab through the apps like Ola and Uber. This has made travelling easy for office going people.
They feel comfortable too because there are lots of security measures offered by the companies to safeguard their clients. It is also affordable than normal cabs.
7. Don't show your photos to strangers – Instagram
Today many people have got the celebrity status they aimed for through the social media apps like Instagram. Who can say no to free publicity? Although there are privacy options in Instagram where only your friends can see your photos, many want to keep their profile in public. The phrase by the parents "Don't show your photos to stranger" now seems like an ancient saying.
It is no longer considered suitable for our time. There are increasing numbers of identity theft cases in the world but still people are not afraid to share their photos with strangers on Instagram.
8. Don't make friends with strangers – Facebook
This is called the Facebook generation. People make contacts through Facebook whether may it be for business or friendships. Also, it has helped many people to get in touch with old friends and family members. But still, Facebook has also increased the numbers of people who get fooled by fraudsters.
Yet Facebook is a famous app today. It has cancelled the phrase that our parents adviced every time "Don't make friends with strangers".
9. Don't let anyone know more about you – Google
We get to know about lots of stuff today not from the people we know but from Google. It has become the platform where many people learn things happening all over the world. But we forget the fact that Google is also gathering the data about us each time we are using it. It is not a haven for privacy. That is why this app works opposite to what our parents said.
10. Don't buy anything without seeing – Amazon, Flipkart
Today people buy lots of products online through the apps like Amazon and Flipkart. Remember the time when your mother purchased groceries about enquiring about each and everything from the shop. This is not the case now. We order products online without seeing and touching them.
But we can zoom into the product in the app which is our only solace. If we are not satisfied with the product we bought online there is a facility to return it. But you will accept the fact that these apps also work against our parent's sayings.
Conclusion
These are the apps and businesses that work opposite to what your parents say. But they have become successful by attracting lots of users all over the world.
But we don't suggest you to work against parents advice to become successful. We only tried to explain how technology has changed the mindset and business tactics.
Also read: 9 Clothing Apps for Second-Hand Shopping and Reselling Your Wardrobe