India is a diverse country with a number of different culture and traditions. People across the country love their ritual and ardently follow their traditions. Be it a festival, feasting, wedding, or any ceremony, they all bestow traditional values. Some might find it orthodox or conservative to adhere to the traditions and customs, but we have got to know that not all the rituals or traditions are meaningless practices. In fact, there is some scientific theory behind these traditions.
So, here we are with some Hindu traditions that may have a scientific reason behind its existence.
1. Ear piercing
According to Hindu tradition, it is mandatory for females (even the female kids) to get their ears pierced. While some might think it is just a practice, we'd like to introduce the fact behind getting the piercing done. Piercing helps in developing intellectual power, it enhances decision making power.
2. Fasting
A lot of Hindu festivals include fasting, and this is a very good practice if we take it scientifically. We all know how important it is t reduce toxic waste from the body. In the modern lifestyle, our physicians often advise us to drink only detox water and eat fruits to detox our body. Fasting helps in detoxifying our body, as a person is only allowed to consume fruits or juices and not the grain-food.
3. Wearing bindi
It is believed the nerve point between the brows regulates blood supply and help retain energy. When red bindi or tilak is worn on this particular point it helps stimulate the point and the nerve regulates blood supply.
4. Wearing bangles
Hindu tradition strictly makes women wear bangles in their hand. It is a mandatory tradition for Hindu women, especially the married women. It is said that wearing bangles on the wrist help circulating the blood flow in the body. But one question remains intact, why does it mandatory for women only? Do only women need to circulate or regulate the blood?
5. Toe Rings
Married Hindu women wear toe rings as part of the tradition. Scientifically, it helps to regulate the nerve that connects to uterus and heart. It helps in the smoothe menstrual cycle.
6. Keeping a Tulsi plant in the front yard
All Hindu must have a Tulis (basil) plant in their home. It must also be worshiped from time to time. The scientific theory behind it says that Tulsi plant purifies the air around it and not only that it is also said to be beneficial in the medical terms.
7. Wearing Henna
Henna art is very popular in the Hindu tradition. It is more significant during the wedding. Every Hindu bride and Groom need to apply henna art. If we talk scientifically, Henna is a very powerful herb that is known for its cooling properties. Applying henna leads to calmness or body and relieves from the stress.
8. Namaskar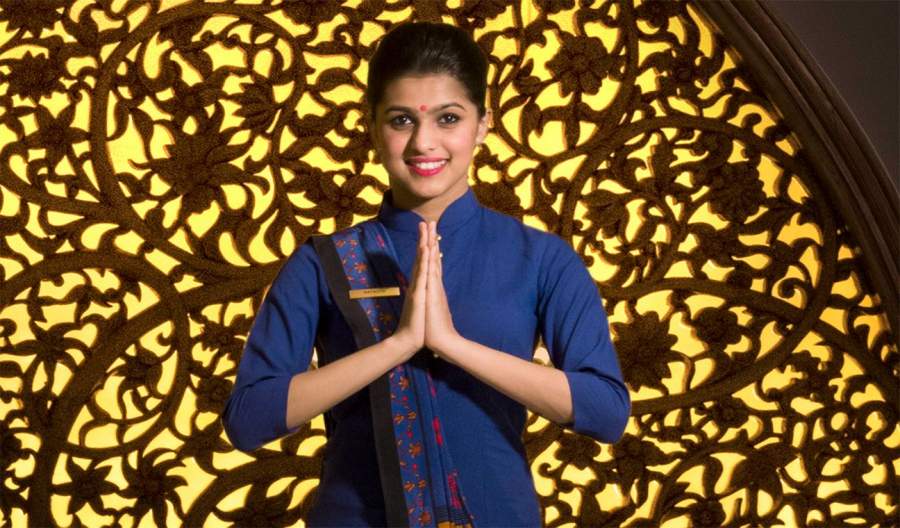 In Hindu tradition, it is essential to welcome or greet a person with joint hands and say "Namaste". This is also beneficial scientifically, as it allows tips of the fingers to touch and press the pressure points that lead to the wellness of mind, eyes, and ears.
9. Ring a bell in the temple
According to Hindu tradition, when a devotee enters the temple he/she should ring the temple bell. It is actually not the ringing of the bell that is helpful but the sound of the bell that makes a unique echo sound which goes to brains and heals the body, keeping it devoid of negativity.
10. Sindoor
Hindu women swear by their Sindoor and often question the "Sindoor ki keemat"( just kidding). Applying Sindoor is an essential ritual for every married woman in Hinduism. We found out that ideally sindoor is make out of lime, turmeric, and the metal mercury, all these elements control blood pressure and activate sexual drive.