Often when you watch a movie, you come across such scenes that make you pause and ponder if they really shot it that way or not. Yes, you guessed right, we are talking about the se*x scenes actors shoot in movies. While most of the time, the answer to your question will be a disappointing no, however, there has been a lot of real se*x in certain movies.
Yes, don't look so shocked and surprised. Let us tell you often; these scenes are less ero*tic than they actually sound. They are shot in such a way that if you look at the behind-the-scenes, you will figure out it is totally mechanical with zero-percent romantic vibes. However, they are almost always pretty entertaining and conversation-worthy for the viewers.
So are you curious to know about such films where a real se*x scene was shot? In today's article, we will discuss some of those movies with ero*tic scenes that you previously did not know about. Check the list to see whether you have already seen some of them!
Take A Look At Some of The Movies with Real Se*x Scenes
Are you a fan of ero*tic scenes in movies? Well, then, this section is entirely for you. Have fun learning about these movies, and check if you have already watched some of them. If you have not, go ahead and watch a few. We have compiled a list of all those movies stuffed with some steamiest se*x scenes. Let us take a quick glance!
1. Ero*tic Scenes: The Brown Bunny (2003)
This film came in the early 2000s from the popular director Vincent Gallo. Even though critics like Roger Ebert called this film "the worst film in the history" of Cannes, some of the scenes of this movie are unforgettable. Especially the finale, where co-star Chloe Sevigny performs unsimulated oral se*x on Gallo. The actor has revealed that she has no regrets about shooting the scene.
2. Stranger by The Lake (2013)
As the name suggests, the film was shot on a beautiful beach in Southern France. Stranger by the Lake centers around the sens*ual romance between two men and their anonymous se*xual encounter with other guys. Yes, this film deals with a theme many would think twice before taking it up to avoid backlash. So if you watch the movie, you will know that it is stuffed with plenty of scenes that happen for real.
3. Baise-Moi (2000)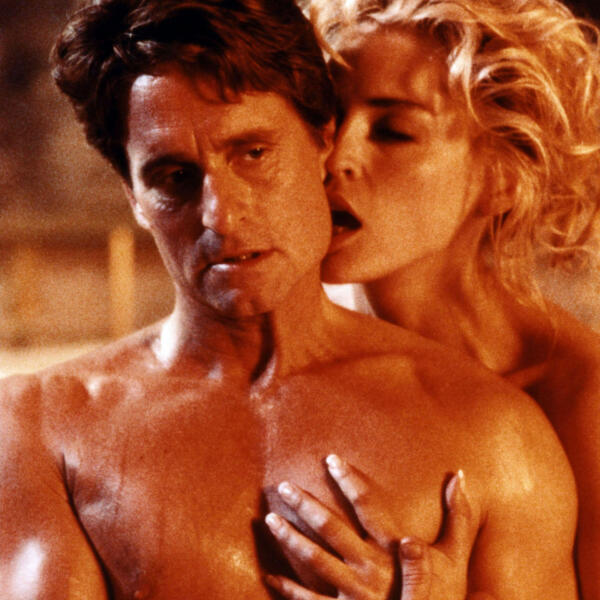 Even though the film was released in the 2000s, the movie was stuffed with explicit violence, lucid se*x scenes, and a threadbare plot. In fact, Baise-Moi is pretty well-known for being a controversial film. As per the sources, the film featured porn performers in leading roles which was indeed a courageous step by the director. Moreover, the film follows the lives of two women who go on a relentless crime spree after being gang-raped. You can give it a watch if you love movies of such themes.
4. Pink Flamingos (1972)
If you are a 90s kid, you must have watched or heard about this infamous film. As per the sources, John Waters earned his title as the "Pope of Trash." This is because, in this movie, he portrayed his larger-than-life drag queen muse, who eats an actual dog turd. In fact, she also gives an unsimulated onscreen blowjob to a character who is supposed to be her son. However, due to these explicit scenes, many countries banned the film.
5. Ero*tic Scenes: 9 Songs (2004)
Give this movie a watch if you want to watch a film with some of the kinkiest se*x scenes. With bands like Black Rebel Motorcycle Club and Dandy Warhols in the movie, this has all the elements. You can also call it a 'porn' movie because of all the ero*tic scenes it has got in it. So if this is what you crave from a movie, 9 songs is a perfect watch for you.
6. Otto; or Up with Dead People (2008)
Are you a movie buff? Well, then, you must have heard about the subversive filmmaker Bruce LaBruce. Yes, you guessed it right, people hardly know him for his subtlety. Rather if you have watched this film, you will see his wonderful finesse in this horny zombie flick.
This movie features a hot, young zombie on a literal and ero*tic hunt for flesh. So the zombie fulfills his appetite in extremely X-rated and unsimulated ways. In fact, his second follow-up, LA Zombie, deals with bigger and bolder scenes and even more se*xy-undead action.
7. Ero*tic Scenes: Don't Look Now (1973)
Nicholas Roeg's horror masterpiece features one of the boldest and most-devastating se*x scenes of all time. The actors who make the scene even more realistic are Donald Sutherland and Julie Christie. If you have watched the movie, you must have felt how graphic the scene was. Even now, this movie inspires rumors that the two actors had se*x while filming the scene.
Moreover, at that time, former Variety editor Peter Bart also claimed in his 2011 book that he was on the set when they shot the scene, which was real. However, Sutherland dismisses all these claims as false.
8. Antichrist (2009)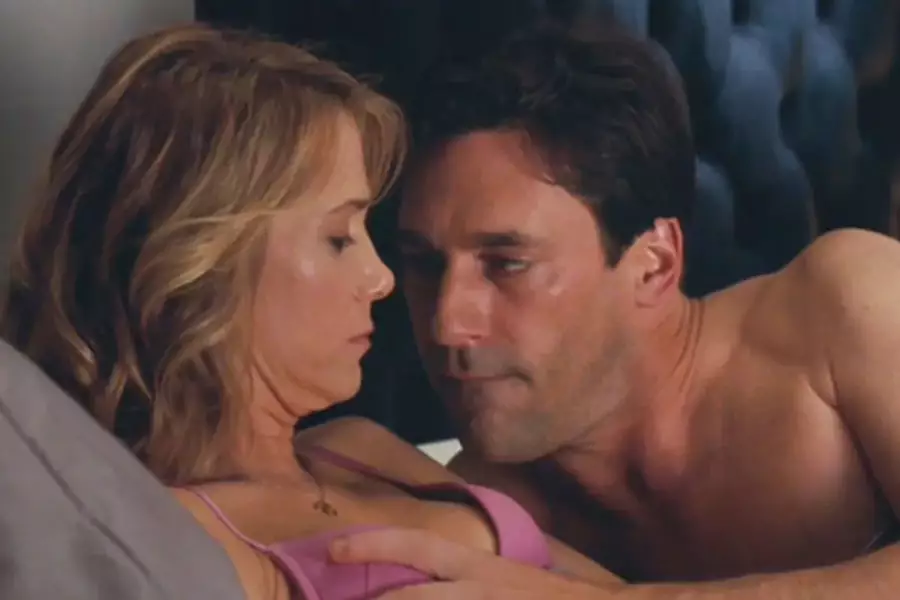 If you are a fan of movies dealing with domestic horror and unsettling themes, this movie is one of a kind. Antichrist begins with a slow-motion unsimulated se*x scene featuring some of the most explicit scenes in movie history. As per the sources, the lead actors had body doubles for the scenes, which was a blessing for them. So if you have not watched it yet, you can go ahead and give it a watch.
9. Ero*tic Scenes: Love (2015)
This movie belongs to the genre of recent ero*tic romance films. It is full of turbulent romance and graphic se*x scenes. In fact, "Love" was Gaspar Noe's first film after a five-year hiatus. The director shot the movie in 3D with a graphic threesome as its centerpiece. It was so explicit that you will want to bathe your eyeballs as soon as it ends. But if you prefer such a theme, you can indeed watch it once.
10. Sweet Sweetback's Badass Song (1971)
Melvin Van Peebles used his power as a director to create a movie with his actors portraying unsimulated se*x scenes on screen. He probably funded the film from his own pocket, as no producer wanted to invest in the film. In fact, as a result of performing his own stunts in the movie, Van Peebles contracted gonorrhea. Later, he also asked for compensation from the Directors Guild.
Ending Note
So as we conclude, we can say that movies often deal with varied themes. Since it is a work of art, we should always appreciate it rather than criticize it because of its explicit scenes. However, the movies mentioned above deal with real-life se*x scenes that the actors probably shot while filming those scenes. Therefore, if you are curious to know about those movies, take a look at the list.
Also read: Some Outstanding Movies to Gravitate Towards The Cult of Satanism