Thinking about acting as a career? But don't know how to become an actor? If you are brand-new to acting and lack any prior experience, don't worry. It can be difficult for someone just beginning their acting career to get a foothold in the entertainment industry. Because it can seem hostile and closed, but trust me, there are ways to succeed as an actor. Each performer must start someplace. Therefore, don't limit your goals or stop yourself from pursuing a career in acting. Nevertheless, when and how success does come, you must be ready to give it your all. However, everything you need to know about breaking into the acting industry, is here.
Start to Research About Media Industry from A Basic
A script comes to life, thanks to the talented actors who perform it. No doubt, the actors help the audience connect emotionally with the story.
You might not Consider It As A Factor But Trust Me, This is The Foundation
If you do not have enough knowledge, something you are up to, then it's all in vain! Start with basic research! Think about who is influential in the field, who can help you gain acting work, and who is a powerful person. Read the rules to learn more about what's going on, which agencies are well-known, and how the acting process functions. Gather knowledge on renowned casting directors, producers, the movie business, management companies, and acting studios.
Character Study is An Aspect of Your Job As An Actor
Though if you are an actor, it works as same. Researching lays the groundwork and provides the context necessary for an audience to believe in your character. Studying a character's motivations for their actions and thoughts might help you completely comprehend them.
Training is a Fantastic Place to Start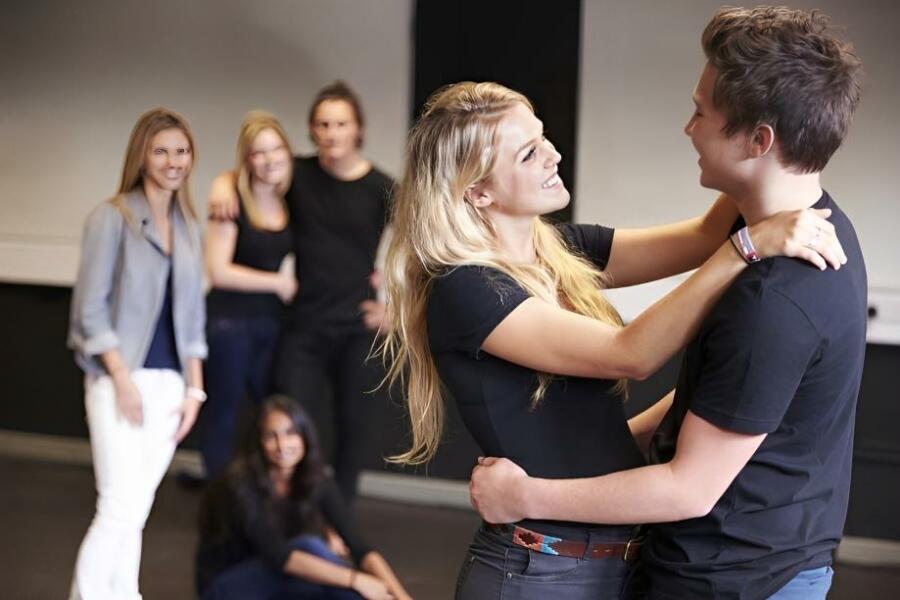 Although actors do not need formal education, if you're a student, think about enrolling in a summer program or earning a BFA or MFA in theatre.
Otherwise, Local Acting Lessons are Usually The Best Option for Most People
Make sure your demo reel, headshot, and acting resume are ready. Some of these can be so intense that you can study many months' worth of information in just two to three weeks. You can play many roles in various plays, and you might even get paid for your work.
Acting Classes At The Local Theatre
Check out the shows that are being presented at the theatres in your area. Drama encourages social connection and risk-taking to develop faith in oneself, others, and the creative process. There you will meet others who are caressing their art similarly to you. Gain additional experience if you land a position in a community theatre production. Additionally, you'll better understand your position regarding the opposition.
Do Socialize and Grow Connections
The key to effective marking is networking. You'll be in a better position to define yourself as a result of how to become an actor!
Connections Make The Way Easier
Having more connections and contacts in the film industry will help you launch your career. Also, for a fact, your ability to communicate will improve as you engage in more social interactions. Then there Social networking can help people connect and discover careers. So do follow, connect, and communicate with actors, casting directors, and producers wherever you get a chance.
Always Seek Assistance in Finding A Coach from Your Connections
Speak with the instructors and staff at the university you attend or a theatre you've collaborated with. Not to mention, develop relationships with people in the film industry, not just when you need something.
Acquire Some New Abilities for Better
You can learn a variety of skills that might be useful for your acting profession. To increase your chances of becoming an actor, think about picking up or improving some abilities such as singing, creativity, dancing, listening, another language, martial art, or maybe driving or horse riding. These additional creative skills could ease your competition or help you achieve your dream job. For instance, listening skills can help you understand directions beings able to follow them is a crucial ability for actors. Another instance is, An actor can play characters in musicals and other performances where dancing is necessary by developing their ability to dance. So you see, different skills are very prominent when it comes to how to become an actor.
Start Practicing Your Acting and Theatrical Skills At Home
Without practice, you cannot accomplish any objective. As a result, continuously apply what you have learned. Do practice wherever you can. How to become an actor, again? It's a practice only!
Boost Your Memory to Make It Easier to Remember Your Lines
Work on memorizing lines until you have mastered a whole scenario at home. Start by focusing on little passages of the script. By repeating the line and keeping in mind a vision that is depicted in it, you can make it perfect. Practice as much as you can there. When you take a break, sit down to begin memorization once more. Any actions you might take in that situation should be connected to the line.
Improve The Tone of Your Voice
Work on pronouncing your words loudly and clearly. However, it's not all the case. However, audience members may be seated many rows away. It matters if you are in the theater. For films, it's different. Make sure you can adopt what is given! Avoid anything that will dry your vocal cords and keep you from performing, such as alcohol, cigarettes, and nicotine.
Learning is all it's about when it comes to how to become an actor! Learn everything there is to know about the movies, and movie marketing business, including its nuances and current trends. Along with taking acting classes and attending workshops, you can also learn about acting by reading books. You will one day appear on the big screen if you put in the effort and commitment! Believe in yourself!
Also read: Awful Things You Want to Know About How to Become An Actor