If you are a fan of Italian cocktails, then you have probably heard of the name Negroni. It's one of the finest and most popular Italian Cocktails out there. It's delicious and a pure class in itself. With a touch of gin, vermouth Rosso, and with one part of Campari, it offers a pure delight to any souls out there. In addition, a nicely sliced orange peel on top does the trick.
So, in this article, we will discuss the Negroni recipe and how you can make this perfect delight of a cocktail.
A Bit on Negroni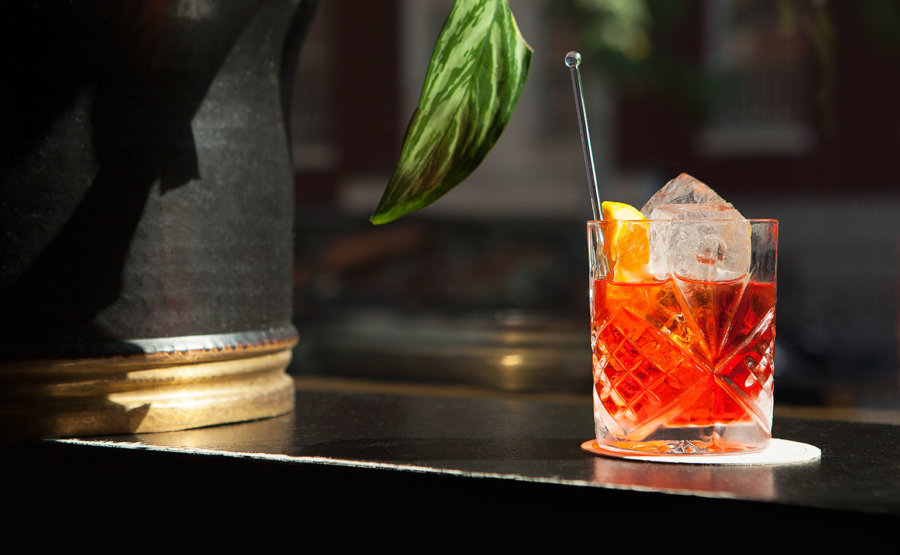 As we said earlier, this Negroni Cocktail has gin, Vermouth Rosso, Campari. In fact, you may want to add all of them in equal parts. Moreover, this drink offers you that summer refreshment as well. In addition, it will also give you continental sophistication. It has a fine blend of bitter, sweet, dry and refreshing vibes. Let's talk about the background of this cocktail. So, a century ago, Camillo Negroni, an Italian Count went to a cafe to order something stronger than his usual Americano, which has Campari, vermouth and soda water.
Therefore, his friend, Fosco Scarselli substituted gin for soda in order to achieve that stronger flavour. In addition, he also added orange peel to garnish. This is how Negroni originated. Thereafter, negroni became pretty famous among the masses.
Ingredients for The Drink
One of the features of this drink is the fact that ingredients are to be used in equal parts. In fact, each ingredient of the drink offers a fine balance to the overall product. So, you have to make sure that you have each ingredient in equal parts. So, let's check out the ingredients at glance. These are the negroni ingredients…
1 Ounce of Gin.
1 Ounce of Campari (if you don't have it, then you can also use Aperol).
Once again, 1 Ounce of Vermouth Rosso.
Orange Peel to garnish the cocktail.
So, if you have all these ingredients with you, it's time to jump into the recipe.
How to Make the Negroni Cocktail?
So, are you wondering how to make a Negroni? Well, now it's time to make the drink. It's really simple, as each of the ingredients will offer a distinct flavour. Since you have to use them equally, the distinct flavours will balance out and offer you an amazing taste.
First, you have to combine the three ingredients, i.e Campari, Sweet Vermouth or Vermouth Rosso, Gin in a glass. According to the traditional way, this works best if you stir it naturally.
Secondly, you can also add a couple of ice cubes for refreshment purposes. Thereafter, you can wait for about 30 seconds.
Thirdly, don't forget to add the orange peel on top. This is for garnishing purposes.
So, now you have the perfect classical cocktail.
Final thoughts
So, there you have it. Be it summer or winter, a glass of Negroni never can never go wrong. Hope you liked the recipe and enjoyed making it.
Also read: 14 Ways to Make Cooking More Fun
You will like this: Mai Tai Recipe: How to Make Mai Tai Cocktail?