Due to the pandemic, many small businesses are not able to gain the exposure that they deserve. Many companies offer seasonal giveaways to increase the buzz and get engagement on social media. So let's talk about how you can market your business through giveaways and which are the ideas that you can take into context.
Why Conduct Giveaways for Businesses? 
Giveaways for your business are very efficient. It proves to be a great tool for driving traffic on a large scale. Conducting a seasonal giveaway can attract consumers while promoting new and old products. You can grow your client base and raise brand awareness by conducting relevant giveaways. Without further ado, let us give you the ten best giveaway ideas for business this summer. 
How do Giveaways Work for Businesses?
Giveaways use business by using promotional products. It is a way of increasing the interaction of consumers with the brand. It results in consumer trust in the business and its products. Once a product is given to a consumer, they experience it. Based on their experience, they rate the product and promote it further. This strategy increases the brand's sales and name.
Best Summer Giveaway Ideas for Businesses 
To nail the social media critics, frequent giveaways are the best way. It creates engagement and generates sales. It's time to brainstorm summertime giveaways to connect with current customers and attract potential new ones.
Make sure the product you choose to giveaway, represents your brand. It should be memorably used by the consumer. We have some of the best product ideas for your business for a giveaway. Following are the ideas that you might want to use while creating a giveaway.
1. Glairs
A pair of sunglasses is never a bad idea and also a summer essential. It is the best and the most relevant summer product that a business can offer for giveaways. Any business conducting a summer giveaway can add a pair of sun glairs to attract their consumers in the summer season. 
2. Koozies & Can-coolers
A far better version of handy freezers are custom can coolers. They are the best way to keep your beverages cool all day long. Koozies are customisable and you can promote them in summer as they are the most useful giveaway gift for the consumers.
3. Insulated Bags
Well, drinks are not the only things to keep cool in summer, food is essential as well. To keep the fruits cool or any food item, insulated bags are the best option. They prove to be the best cooler bags to carry anywhere. 
4. Beach Balls
Going to a beach without a ball sounds pretty boring. Businesses should count it as a summer essential and run giveaways providing a beach ball as complimentary summer gifts. 
5. Tank Tops
Apparently, they are the best option to let your arms breathe and avoid the dreaded farmer's tan. They are perfect summer outing upper wears no matter where you go and what your plans are. They are easy to go summer wear that should be one of the items for your giveaway.
Also read: The Top 5 Benefits of Using A Luxury RV vs. AirBnB for Summer Vacation
6. Flip Flops
They are different versions of slippers. A summer essential and the most recommended product by consumers. Flip flops are the most wanted product. They are a go-to item for beaches and long walks. 
7. BBQ Set
Summertime is grill time for all American dads. To cook steaks, burgers and all the summer food, a BBQ set is never a bad idea. Gather your people around and throw the classic BBQ party that no one can miss. If you are looking for business giveaway ideas, a barbeque set will not disappoint. 
8. Golf Swag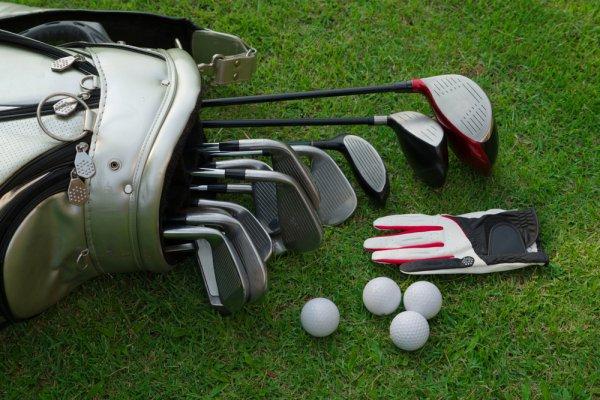 The majority of people have played golf during summertime. Golf is one of the best and favourite games of all time. This proves that if you giveaway golf accessories by stitching your logo on them, your business will definitely gain more exposure. 
9. Tumblers
A custom made steel tumbler is a great year-end gift for your consumers. They will be impressed with the giveaway product and will have a great product experience because of your business. Tumblers are easy to carry bottles which every age group prefer. 
10. Baseball Caps
A never-ending craze of baseball caps has proved to be a great buzz in the market. Summer attire is never fully complete without a baseball cap. Both females and males prefer wearing a cap which in turn is a great idea for your summer giveaway. 
Plan a Summer Giveaway!
Planning a summer giveaway for your business is worth giving time and attention to. When your giveaways are more likely to the season, people will use the product rather than toss it away. To increase the engagement of your business on a large scale you have to plan a contest with summertime products. Seasonal giveaways will keep your social presence active.
Also read: How to Make Money Selling Crystals Online