As the pandemic has restricted people from doing many activities it has become hard for them to work out more. Many are afraid to go to the gyms therefore they cannot keep track of their fitness. But many health experts are asking the people to perform home exercises. That is the reason why many are trying to do home exercises. It has helped them to keep their mind as well as body fit. If you want to keep track of your fitness then why not use Fitness Trackers to do the job for you.
We have gathered the list of some of the 5 best fitness trackers for you.
1. Huami Amazfit Bip U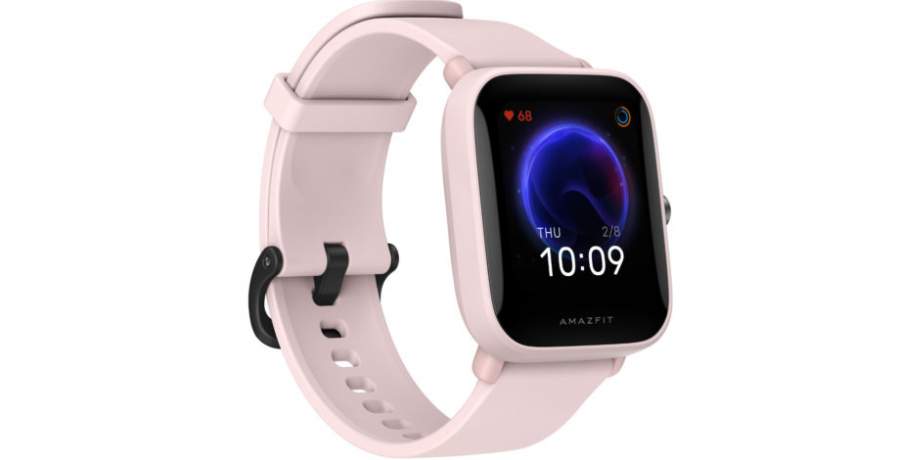 This watch offers refined software experience for the user and is available at a reasonable price too. It comes with 1.43-inch TFT display along with 2.5D glass. Moreover, it also has 24×7 heart rate sensors and a SpO2 sensor which can measure the oxygen levels in the blood. For women, it offers menstrual tracking. So this is an all- in- one tracker.
2. Xiaomi Mi Watch Revolve
This is the brand's first-ever Smartmatch in India. It contains a circular 1.39-inch AMOLED screen and also two crowns for the navigation purpose. Also, it has an always-on display and 110 watch faces. There is a Xiaomi Wear app with which you can operate the watch. It has the features to show you the notifications you get on the phone. So it is an excellent option for the people who want beautiful watches with amazing features.
3. Samsung Galaxy Fit 2
This Galaxy Fit 2 contains 1.1 inch AMOLED display. There will be more than seven downloadable watch faces in this device. For instance, there will be a front touch key for wake-up, home and cancel and also present replies to the notifications. You can set up 12 dedicated widgets on the watch. Furthermore, it will have 159mAh battery that will provide up to 15 days with a single charge. You will be able to track five automatic workouts and also up to ninety workouts from Samsung Health library. Some of the other excellent features are music control and its water-resistant capability. It will be available for the price of ₹3,999.
4. Honor Watch ES
This is one of the new launches of the brand. It offers more features than its last-generation devices. It contains exercise modes and now you will be able to track 100 workouts from the 12 guided exercise courses. It has a rectangular 1.64-inch AMOLED screen and presents forty-four exercise moves.  The price of this excellent watch is ₹7,999. It looks stylish and chic.
5. Fitbit inspire HR
This watch is available for the price of ₹9,999. The premium design of the watch is very attractive to look at. It has multiple tracking modes for tracking sleep, calories burnt and more. This is a kind of tracker that can work smoothly. You can use it with ease whenever you are planning to workout. It has a strong battery life too.
These are the five best fitness trackers which you can use in your daily workout life. These are some of the best picks in the market.
Also read: Top 5 Best Fitness Gifts for Active Men