The Indian Railways is doing development as the skyrocketing speed. There was a time when we used to carry our own beds and pillows and we used to hear this voice 'Garam Chai Lelo' from street tea vendor. Today, in the time of super-fast express trains, let's explore some of the most luxurious trains in India in which you can travel with all the luxury and royalty. They are not just a normal means of transport, but inside them, you can experience uber-luxury facilities while you travel from one destination to another.
Let's have a look at these trains in which you should sit at least once in your lifetime.
1. Palace on Wheels
Palace on Wheels was the first heritage luxury put together by the Rajasthan Tourism Development Corporation that introduced the charm of royal travel among the Indians as well as foreign travellers. This train has very well shown what luxury is all about to the Indians. This uber-luxury train was once used as transportation by the Nizams of Hyderabad and the kings of the princely states of Rajputana, Gujarat and others.
Also read: 6 Hidden Natural Wonders of India That You May Haven't Heard of
2. Royal Rajasthan on Wheels
As its name suggests, this train let you experience the rich heritage of Rajasthan. If you want to experience the Rajput culture of valour and hospitality, then this is the train in which you should at least once in your life. After boarding the train, the passengers are welcomed and greeted in the Rajasthani culture and style.
They have private cabins which are no less than luxury with nicely decorated interiors, images from interiors, imagery from Rajputana history, and modern facilities of a luxury hotel along with the fine-dining experiences.
3. The Golden Chariot
An initiative taken by the Karnataka State Tourism Board, The Golden Chariot let you travel through World Heritage Sites. These trains are elegantly designed and are equipped with facilities like royal kings. They serve you breakfast in bed and mesmerize you with the scenic routes. The train has facilities like an Ayurveda spa centre, in-house fine-dining restaurants and well-maintained lounges to make your travel worth.
Also read: Help! How Do I Survive A Train Journey?
4. Fairy Queen Express
This is one of the oldest trains that offer luxury train journeys in India. It is powered by the oldest serving steam locomotive built in around 1855. This train has also been mentioned in the Guinness Book of World Records and is also a recipient of National Tourism Award.
5. Maharajas' Express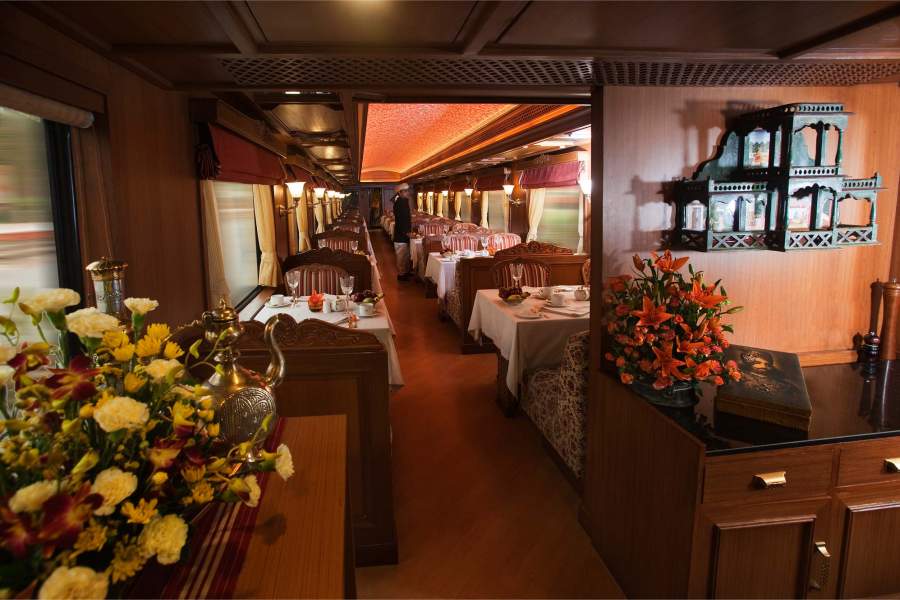 This luxury train has been awarded the title of the "World's Leading Luxury Train" for 6 consecutive years by the World Travel Awards, This train is more than a luxury which you can't even think of. The idea of developing the train was to explore India's heritage sites while onboard a palace. In this train, you will get everything luxury beyond your imagination from private lounges, bedrooms, lavish washrooms and a plush dining area.
So, now you know about the luxury trains of India. Wouldn't you want to take a ride in them?
Also read: 6 Most Amazing Things That You Will Get To Experience When You Will Move Away From Your Hometown