Welcome to the kitchen, a space often seen by more people than any other room in your house. This is why it's so important to keep it looking its best. Whether you're ready to take on a complete renovation or just want to spruce up one small area, there's a lot to consider. Whether it is deciding on filters for sink faucet options or settling for a type of art,
Here are some quick and easy ways to transform your kitchen into something that impresses everyone who visits:
1. Add a Backsplash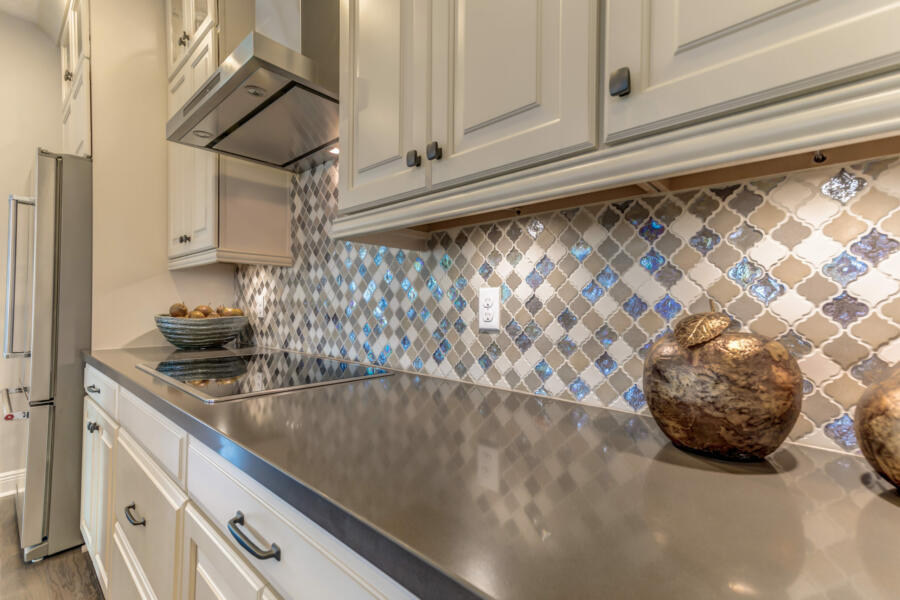 If you don't have a backsplash, now is the time to add one. A backsplash serves several functions: it keeps water and other kitchen messes from damaging your wall behind the sink and provides an attractive visual element for your kitchen. You can even create your backsplash with basic supplies like tiles, paint, or mosaic glass.
However, adding a backsplash isn't without its pitfalls. If you're not careful while removing old tiles or grout from your walls, you may expose yourself to mold spores that can cause respiratory problems if inhaled. Once installed, always wipe down any spills immediately, so they don't seep into the porous surface of your new tile; this will help prevent mold growth.
2. Upgrade Your Faucet
You can make your kitchen look new again by replacing the faucet. If you're unsure what type of faucet to choose, think about the style of your kitchen and how often you use it. Many types of faucets are available, including pull-down sprayers and touchless models that require just a wave in front of them to activate them. If water damage is on the sink or handles, remove these pieces before installing a new one. Alternatively, get new filters for sink faucet that are easy to install and use.
If you're replacing your faucet, consider getting a model that has a touchless sensor. These faucets are convenient because they require no contact with the handle. This can be particularly helpful if you have small children or pets who like to play with kitchen items.
3. Add Some Open Shelving
Open shelving is one of the easiest and most affordable ways to make your kitchen look more sophisticated and organized. It adds storage space, but in a way that doesn't feel overwhelming.
Display decorative items: If you have any small items currently sitting in boxes or cabinets, consider adding them to shelves for display instead.
Display cookbooks: Open shelving is perfect for storing all kinds of cookbooks, making them easy to find when needed!
Display small appliances: Do you have small appliances that usually only come out once per year? Open shelving makes room for everything from hand mixers to food processors.
4. Paint the Cabinets
Getting caught up in redoing your kitchen from top to bottom is easy, but it can be overwhelming if you're not a professional. If your cabinets look worn or dated and you don't have the budget for a full kitchen remodel, try painting them instead! It's one of the quickest ways to update your space instantly.
5. Update the Lighting
Consider updating the lighting to add some extra flair to your kitchen. A dimmer switch can be a subtle way to give your light bulbs a new voice. Changing the bulbs for ones with different hues can also help you make a statement with color. If you want something more dramatic, consider adding chandeliers or pendant lights that hang from the ceiling over cooktops for islands.
6. Hang Some Art
Hang some art. Did you know that hanging artwork in your kitchen is a great way to make it look more interesting and inviting? If you want to make your kitchen stand out, choose pieces that reflect your personality. You could even use the same color scheme as the rest of your kitchen for a cohesive look. Or, if you have an ugly wall that needs covering up (we all have one), try hanging a large piece of art there instead.
Conclusion
We hope this post has given you some ideas for improving your kitchen immediately. Let us know your thoughts in the comments.
Also read: What Equipment Do You Need for Your New Restaurant?