With its historical places, amazing beaches, gastronomic cuisine, and cultural diversity, the Philippines is incredible. The Philippines is an archipelago of a mind-boggling 1,701 islands full of world-renowned natural wonders, colorful festivals, and rich traditions. In the Philippines, diversity is everywhere, including 8 major dialects! Luzon is a large part of the Philippines; it's also considered the center and heart of the country. Aside from where the financial and political center of the Philippines is located, Luzon offers colorful traditions, culture, and natural beauty! 
Here are 7 of the best places in Luzon and some of the Philippines' tourist spots!
1.Binondo, Chinatown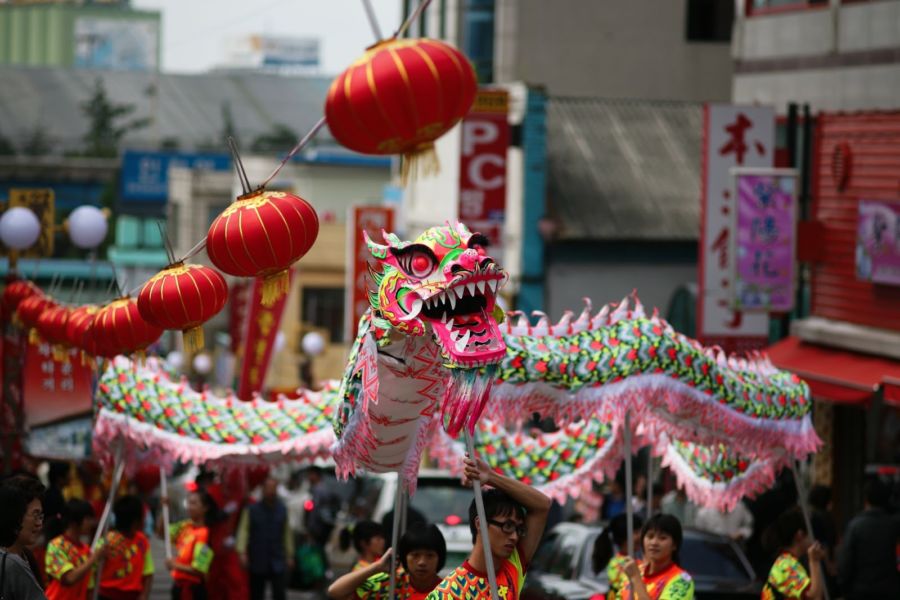 Much of the Philippines' Filipino-Chinese heritage has roots in Binondo, Chinatown, in Manila. Manila's Chinatown in Binondo is home to the oldest Chinatown worldwide. The Binondo neighborhood was established during the turn of the 16th century as one of the Philippines' biggest centers of commerce. Even after centuries of history, Binondo remains a charming spot for historical and cultural gems and gastronomic eats.
Binondo has several historical places to visit and excellent places to eat in. It also remains a business center for Manila's Chinese and Chinese mestizo (mixed-race) families and their businesses. Just around Binondo are plenty of no-frills restaurants.
We recommend these delicious eateries in particular:
Cafe Mezzanine
Cafe Mezzanine is an idyllic cafe located in Binondo, Manila. Cafe Mezzanine focuses on serving healthy Chinese meals. When you eat in Cafe Mezzanine, you're also helping local firemen and their families. Chicken Chinoy is a must-eat! Don't forget to pair your order of Chicken Chinoy with Kiam Pong Hebi and Mushroom!
Salido 
According to some travel enthusiasts, Salido is the epitome of a restaurant in Binondo. Salido has three branches across the Philippines. Its branch in Binondo leads to a room of round tables and practical orange chairs, giving the establishment plenty of character. Their specialty dish is the pancit chami: tasty noodles garnished with green onion, meat, and savory sauce.
With Binondo's years of history, plenty of old and amazing buildings are around. Some of them are the following:
The Crystal Arcade
The Crystal Arcade is found at Escolta. The building was designed by renowned architect Andres Luna de San Pedro in the 1920s art deco style. The Crystal Arcade was the first air-conditioned shopping mall in the Philippines. It was also considered one of the designer's magnum opus.
Juan Luna Building
Juan Luna Building is one of the remaining original buildings in Binondo, Manila. The building used to be referred to as the Pacific Commercial Company Building or the National City Bank Building. American architects Murphy, McGill, and Hamlin of New York City and Shanghai designed the building. A nearby landmark near this building is the El Hogar Filipino Building, a skyscraper built-in 1914.
2.Rizal Park, Manila
Rizal Park is a historical urban park located in Manila City. The park is best known for being one of the Philippines' largest parks and public spaces, as it occupies 58 hectares of land. The location is roughly where the Philippines' national hero, Jose Rizal, was executed by firing squad. After his death, his remains were dumped into Paco Cemetery. Still, in 1898 and under American rule, they were transferred to Rizal Park monument in Luneta.
In Rizal Park, you can see a relief map of the Philippines. Nearby, you can also go to the National Museum of the Philippines. You can also go hold a picnic here and visit the gardens!
3.Sumaguing Cave, Sagada
Sumaguing Cave is a tourist attraction in Sagada with several unique rock formations shaped like birds, clouds, and other animals. The Sumaguing cave is the largest in Sagada's 60 other caves. For those who enjoy physical challenges, Sumaguing Cave is a welcome experience.
4. Taal Volcano, Batangas
Taal Volcano is a caldera filled with Taal Lake and is part of a chain of volcanoes located in the Philippines. While one of the more active volcanoes, Taal takes its name from a Tagalog word meaning "pure." You can reach a view of the volcano by going through its lakeshore towns, Talisay and Agoncillo. Due to its unique structure and shape, seeing the Taal Volcano in person is a scenic sight.
5.Honda Bay, Palawan
Honda Bay is a natural beauty of a bay located in Palawan. Honda Bay is a popular tourist location with pristine beaches and clear blue water. You can go snorkeling and scuba diving, and island-hopping in Honda Bay. In addition to its natural charms, Honda Bay has plenty of great eateries nearby. Don't forget to treat starfishes with care, as they are abundant in Honda Bay.
6. Calle Crisologo, Vigan
Calle Crisologo in the North is a great landmark. It is a cobblestoned street lined with Spanish-era houses and lively souvenir shops and restaurants hub. During the late 1950s, the street was named Calle Crisologo after Don Mena Crisologo, the first provincial governor of the area and a prolific writer.
In Calle Crisologo, you can take a history tour as this street tells the tales of love and history. One particular story of love and defiance is set during the Japanese occupation of the Philippines. Thanks to Ilocos ' yummy gastronomic offerings, you can also shop and go on a food trip. Two favorites are the Vigan longganisa and the empanada.
7. Intramuros, Manila
Intramuros is known as the Walled City of Manila. It is also a unique spot because it has plenty of museums and historical architecture. In Intramuros, there are also plenty of public spaces that make it even easier and more fun to navigate.
Plaza Roma
Plaza Roma is one of the three central public squares in Intramuros. It is located in the center and heart of Intramuros. From Plaza Roma, you can have easy access to Intramuros' iconic Cathedral. Occasionally, the local government uses this space for art fairs.
Destileria Limtauco Museum 
The Destileria Limtauco Museum is open from Tuesday to Sunday at 482 San Juan de Letran Street, Intramuros, Manila. You can try their sample drinks tour if you are of drinking age. The Museum showcases the brand's history and various artifacts in its growth. A yummy drink to recommend from the Museum is their mango-flavored liquor!
Like other places in the Philippine archipelago, Luzon is filled with fun activities, diverse cultures and a rich history. It's time to appreciate that what we can learn from visiting these locations in the Philippines is that diversity can be positive, not negative.
Storylines is a global community of travel enthusiasts interested in cultural immersion, such as those mentioned in this article! Happy traveling!