We all love showering our pets with affection, don't we? But, other than the normal and conventional ways, it's sometimes good to walk an extra mile and do something more. The extra effort that you will put in for your fur baby, would not only make your bond with them deeper, but it will also keep you happy and content too. In fact, according to a study, people who owned pets were 12% happier than the ones without pets, based on their average happiness rating.
So, below we have enlisted some of the best ways to pamper and spoil your pet. Now, let's dive into it:
1. Provide them with treats and rewards
We sure use these pet supplies in the process of their training. But you can also spoil your wellness companion with these treats and rewards occasionally to make them happy and joyful.
You can buy something from a premium store or you can make something on your own. Regardless of what you opt for, your fur baby (pet) will definitely feel special and loved.
2. Purchase a new toy for Your fur baby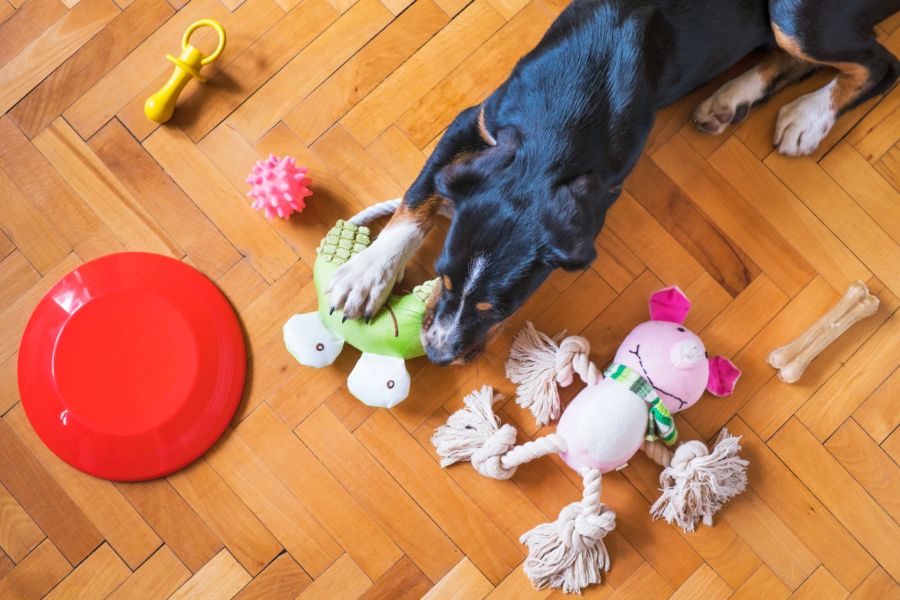 Most of you have spoiled your pets with fun toys, but how often do you find yourselves engaging in a game with them? As time goes by after adopting a pet, we seldom remember to spend time performing fun and recreational activities with them every now and then. If you don't do this with your pet often, you might feel like your connection with them isn't the same as before.
Try taking out 10-15 minutes from your daily schedule that is ONLY for your pet. Purchase a toy suited for your pet, and play with it.
Also read: Health Benefits of Owning a Pet Backed by Science
3. Take them out on an excursion or a trip
Even pets love the experience of going to a different place and environment altogether. Try taking them to a new state or a park or someplace else, a bit away from the hustle and bustle of city life. It won't only invigorate your pet's spirits, but will also be equally rejuvenating for you.
When you take your pet to different surroundings, they look at you for navigation and help. This will strengthen the trust that your pet has in you.
4. Make them learn a novel trick
Making your fur baby (pet) smarter by teaching it a new trick can be a very healthy and fun activity to perform. Your pet won't only enjoy all your attention towards itself, but this would be productive for it to adopt new skills.
Added to this would be the happiness and satisfaction it would feel after learning the trick and thereafter, getting rewards for it.
5. Spend more time with fur baby
Instead of giving away all your free time to mobile phones and gadgets, spend more quality time with your pet. Run with it around the house, nap with it, pat your fur baby more often etc. Pets love being the receivers of your undivided attention, so don't forget to devote a good amount of your time pampering them with love.
6. Try to understand their body language more
We all try attuning our pets with our language by teaching them a few tricks followed by rewards and treats. But, a very good way of bonding with your pet is to understand its communication style as well. It will help you to know it better and take better care of it!
7. Dress them up
If your fur baby (pet) likes getting styled, dress it up sometimes. You can also twin with your pet by wearing matching outfits. If your pet is not a big fan of clothes, try dolling it up with accessories like a bandana or a bow tie.
After dressing it up, click pictures and show gestures to express how much you are loving them in this new look. These small things are bound to make them more endeared to you and your bond stronger.
Over to you…
Taking care of your pet's likes and dislikes is also one of the ways to show how much you care for it. The ways mentioned above guarantee that they wouldn't just make your pet happy, but will boost your energy levels too. So, try a few tips listed above and you'll never be able to get enough of their happy face!
Also read: Excellent Tips For Traveling With Your Dogs