What is Private Student Loans? Private student loans are a great financing option used by students for their higher education in the United States. It can cover the costs incurred in college. The students choose to get loans from the online lender rather than the federal government. Moreover, these loans are useful to fill the gaps in college payments that can be expensive. Many people prefer to opt for federal loans however many others like to take private loans. Here you will learn about private loans and how it differs from the federal loans.
A person with a good credit score and a co-signer can get a private loan. Also, they have to earn a good income. Most of the undergrad students require a co-signer to get eligible for a private loan. However, there are also niche private lenders who do not expect a good credit score. There are also other details you can know about private student loans. Continue reading to know more.
How do private student loans and federal loans differ?
There are lots of differences between a private student loan and a federal loan. But the major difference between the loans is that the former comes from private lenders, banks, and credit unions. On the other hand, the latter is from the government. Have a look at some of the differences between private student loans and federal loans.
The federal loans are available with terms and conditions set by the law. However, the regulations of the private loan made by private organizations. 
The federal loans payments did not become due until the student graduates, changes the enrollment status, or leaves the school. However, private loans need payments while the student is in school. But some lenders allow time to defer the payments.
There is fixed interest in the federal loans which is sometimes fewer than the private loans. On the other hand, private student loans have variable or fixed interest rates. Also, it depends on the circumstances.
There are subsidised loans available in the federal loans where the government pays the interest during certain periods when the student is in school. However, this type of arrangement is not available in Private loans and the student will get the responsibility to pay the loans. 
A student does not need a good credit record to get qualified for a federal loan. But to get private loans a student needs a credit record or a cosigner. 
When should I apply for private student loans?
Many are unsure about when to apply for private student loans. The time for applying for the loan and also the disbursement depends on the lender. Some can process the loan very quickly while others can take lots of time. The people who can make the process faster are the student, the lender and the school. Someone on this list can slow down the process.
Moreover, there are some regulatory periods such as the right-to-cancel period that are set by the law. No one can overlook these. Therefore, it is always the best choice to get your student loans faster. Do not delay it till the last minute. Also, the timelines given by private loans is more flexible than federal loans.
Who can get a private student loan?
First of all, the students who are studying in an eligible school can apply for a private loan. They have to get a loan to meet their educational expenses. Sometimes a student cannot handle the school expenses like buying books, school fees, extra activities and more. That is the reason why they can apply for a loan from online lenders. Especially for students, there are lots of options the online lenders offer to get private loans. That is why many prefer to opt for private loans.
Many students think that it is hard to get a private loan. It is because many cannot meet the criteria required for a private loan. But they can start planning now to meet all the requirements. Then it will become easy to apply for a loan.
How do I qualify for a private student loan?
There are certain factors students need to focus on to qualify for a private loan. The student will become eligible for the private loan based on these criteria.
Student should have a creditworthy cosigner.
Age of the borrower is important.
He or she has to get loan money for their educational expenses. The school will certify the request for a private loan.
The private loan banks will ask the borrower to meet the credit and income requirements.
Lenders will require the students to get enrolled in an eligible school.
A borrower should have a social security number. Also, the student has to be a US citizen or a legal resident.
Can I get a private student loan with bad credit?
Most lenders require borrowers to have a credit score of more than 690. Therefore, people with this record are more likely to get a private loan. If you have bad credit, then the best option is to opt for a federal loan. They usually do not ask for credit or a co-signer to offer the loan. However, private loan lenders are not like that. But you can look at the private loan options to check if they are offering loans for your credit record. Some private loan lenders give you a loan without checking the credit or co-signer but the student may need to pay higher interest for that. Or else the student can opt for a private loan with a co-signer and credit.
What Are the Drawbacks of Private Student Loans?
There are benefits of opting for private student loans however a student may also need to take care of the drawbacks. Have a look at the points below to know more about it.
The need to borrow a private loan can lead to over-borrowing which may be tough to manage for a student. He or she has to work hard to pay back the loan.
Most of the private loan lenders do not provide income-driven repayment plans. This can be hard for students who make low earnings. That is why this is one of the demerits of opting for private loans.
These types of loans do not qualify for the processes like teacher loan forgiveness. Also, it does not qualify for public service loan forgiveness.
There are only limited options in private loans that offer financial relief for the borrower. Sometimes it only adds to the financial difficulties of the borrower.
The deferments and forbearances are only limited to a year which is less than the federal loans. So paying back the loan has to be quick.
Most of the private loans require a creditworthy consigner. So the students can only qualify for a loan if they have the consigner. Also, they have to pass many such criteria as well to qualify for the loan.
These are the information a student has to learn about private loans. This will help the students to make arrangements to get private loans quickly if they require it.
Top Private Student Loans websites?
Are you searching for private student loans to pay for your college expenses? Then you are in the right place. Private student loans are important for students to pay for college. As it can be expensive for the students to manage with the college expenses the private loan is vital. It can help them to cover the tuition and other costs. But there are lots of ways to get the private student loans. Here are the seven websites we have gathered for you to get private student loans. You can discover student loans through these reliable websites. Many are benefiting from it so you can too.
Here are the list of Private Student Loans websites
| | | | | | |
| --- | --- | --- | --- | --- | --- |
| | Lender | Fixed APR | Min. Credit Score | Max. Loan Amount | Apply in As Little as |
| 1 | Sallie Mae | 4.25% – 12.59% | Does not disclose | Not disclosed | 15 minutes |
| 2 | College Ave | 3.34% – 12.99% | 660 and up | Not disclosed | 3 minutes or less |
| 3 | SoFi | 4.13% – 11.26% | Does not disclose | Not disclosed | 2 Minutes |
| 4 | Discover | 4.24% – 12.99% | Does not disclose | Not disclosed | 15 minutes or less |
| 5 | Earnest | 3.49% – 12.78% | 650 | Not disclosed | Not known |
| 6 | Ascent Funding | 3.39% – 14.50% | Does not disclose | $200,000 | 5 minutes or less |
| 7 | CommonBond | 3.99 – 10.99% | 660 | $500,000 | 2 Minutes |
1. Sallie Mae
Headquarters: Newark, Delaware, United States
Sallie Mae can be your best destination to get private loans. It is one of the longest running providers of best private student loans. There are no fees required for their service and they also offer low rates. Furthermore you can get some great benefits. They will offer study support and can track the credit score. The fixed rates in this website are from 4.25% to 12.59% and the variable rates will start from 1.13% to 11.23%. Then they offer loans to both undergraduate and graduate students and also for the part-timers. The parents can also borrow from the banks for their children. So you can greatly benefit by choosing this site.
2. College Ave
Headquarters: Wilmington, Delaware, United States
College Ave is the lender founded by Sallie Mae's executives. This is different from the other lenders because of their flexibility. The students seeking loans can get greater in-school and post-school repayment provisions. Both the students and their parents have found it the best website. The fixed rates begin from 3.34% to 12.99%. Then the variable rates are between 1.04% and 11.98%. Furthermore there are loan options for both the students and the parents. They offer loans for the international students too. But they must have a Social Security number that is valid. You need not pay for application and origination which is great.
3. SoFi
Headquarters: San Francisco, California, United States
SoFi is suitable for students who want to acquire student loans refinancing but also for private student loan too. You will be able to prequalify and then check the rates which will not affect your credit. There are better options like no-fee loans. The fixed rates are from 4.13% to 11.26%. Moroever they will not ask for origination, disbursement, and prepayment fees. Then the members of this site get eligibility to get benefits from many of company's plans such as wealth management and career coaching.
4. Discover
Headquarters: Salt Lake City, Utah, United States
Discover is famous for its repayment flexibility. The students who have enrolled can defer or start to repay the loan soon. On the other hand the graduates can start to postpone the payment if they want. It is also the great destination for students who do not have a valid SSN however do have a US citizen or permanent resident cosigner. The fixed rates start from 4.24% to 12.99%¹. Impressively, the private student loans interest rate will reduce if you plan to pay monthly payments through the automatic debt. There are also four repayment options which you can choose according to your preference.
5. Earnest
Headquarters: San Francisco, California, United States
Earnest started to offer private student loan options in 2019. It is one of the competitive sites in the market which offers its services for undergraduate and postgraduate students. They determine the interest rates by checking the savings history and career trajectory. The fixed rates are from 3.49% to 12.78%. Then the non-citizen students with valid SSN and a good consigner can apply for a loan. Here also you can choose from four repayment options.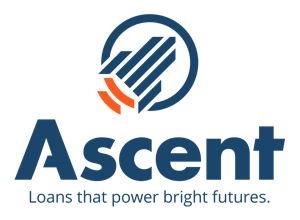 6. Ascent Funding
Headquarters: 501 W Broadway, Ste A150, San Diego, California, 92101, United States
Ascent Funding is offering independent loans for the students who suit their criteria. The fixed rates are from 3.39% to 14.50%. Then the services are avaibale for both the graduate and the undergraduate students. Moroever the DACA students can apply for the loan with the consigner. There is no penalty for prepayment and they also do not ask for the application fees.
7. CommonBond
Headquarters: New York, New York, United States
CommonBond is one of the best companies in our list. Their fixed rates are from 3.99 to 10.99% at the moment. They offer loans for the undergraduate student which is well known for its flexibility. You can apply the loans easily and also meet a money mentor who will help you with the process. Also they do not ask for application fees, origination fees or prepayment fees.
Conclusion
These are the seven websites with which you can apply for private student loans. Make your dreams come true without getting anxious about the education expenses.
Also read: What are ITIN Loans, and Can They help Immigrant Businesses?