Every person wants to spend their weekends in leisure. There are places around the world where anyone can go all natural in style. There are various n*de beach where anyone can go to spend their weekends. It is an old tradition that Americans are basically shy about nu-dity whereas Europeans just strut about half-naked most of the time. In most areas throughout the world, public beaches and other places require a person to wear some clothes. There are people in the world who are naturists. They want to spend their vacation on their own terms such as they may hate the use of pants and find places where n*dism is embraced whether in their own country or abroad.
Like other beaches, you can enjoy nature on the beaches as well. The most important fact is no one wants to be n*de on a beach that is composed of rocks, have garbage, or are crowded with peoples a few distances away. 
There are various beaches where people can enjoy and can spend leisure time seeing the beauty of nature on their weekends. Anyone looking for a n*de beach to spend their weekends can stick with the best like these beaches. So which are the best n*dist beaches to spend the weekends on? Let's see them one by one
Some Best N*de Beach to Spend the Weekends
There are some n*dist beaches where people can spend their weekends. Let's discuss these beaches one by one.
1. Haulover Beach Park, Florida
Anyone who wants to visit a n*de beach that has plenty of parking, public toilets, and snacks can visit here. The beach is beautiful, clean, and well respected. One of the most important plus points of this beach is the people are legendarily friendly and are also not judged. 
2. Cap d'Agde, France
Anyone who wants to truly live the naturist lifestyle without any thought can visit Cap d' Agde beach in France. It is called "Naked City" as it is not only a beach but an entire clothing-optional resort town.
The most important fact is it is not unusual to find anyone moving about naked in various stores, restaurants, on the streets, and as well as on the beach. There is no chance of feeling awkward or ashamed as during the summer season the population swells mostly of n*de people. 
3. Lady Jane Beach, Australia
The beach is sometimes known as Lady Bay Beach. Lady Jane Beach is a n*de beach for many decades. Anyone person hoping to visit this beach is most welcome to enjoy some awesome views of the world and enjoy the leisure time of their weekends. The beach is worth it due to its beautiful sights as well as the place of peaceful isolation. 
4. Moshup Beach, Massachusetts
Anyone who wants to spend their leisure time on an extra secluded beach can visit here without any thought. While coming to the beach anyone can wear something but on arriving on the beach they can soak in the majesty of the Atlantic ocean and the incredible Gay Head Cliffs.
The most important fact is anyone can spend their leisure time here seeing the sunset. The people visiting here have to keep one thing in their mind is that there is less availability of stores, restaurants here. So, they have to bring their own supplies for the day of naked sunbathing.
5. Little Beach, Hawaii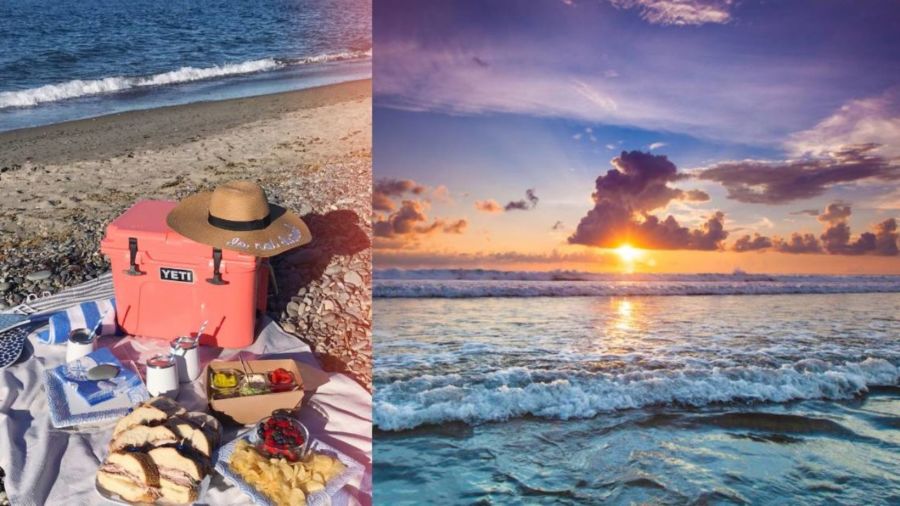 Little Beach is located near Big Beach on Maui. It is a n*de beach which is small but it is ideal for the people who want to swim as the water here is much calmer than on Big Beach. Anyone can enjoy nature here. The most important fact is there is some lack of facilities such as there are no toilets or vendors for food in the Little Beach. So, anyone hoping to visit here has to bring their own supplies. 
6. Buhne 16, Germany
Buhne 16 is one of the nu*de beach in Germany. It is one of the oldest and most famous beaches in Germany. The most important fact is as it is situated very close to Denmark so the water here is cold. So, swimming here may be difficult for people but anyone can enjoy sunbathing in the summer as it is pleasant. 
7. Gunnison Beach, New Jersey
Gunnison Beach in New Jersey is the only legal n*de beach. The beach is always crowded during summer and this is one of the easiest beaches to get to. 
8. Collins Beach
Collins Beach is located on Sauvie Island near Portland. This is one of the n*de beach located on the riverside instead of the ocean. On the beach, there are people from all walks of life. This is a beach where various co-curricular activities are available such as volleyball, other games, etc. If anyone wants to have a great naked time they without any doubt can go there. 
Final Thoughts
So, these are the various best nu*de beaches where people can go and spend their leisure time or enjoy during their weekends. There are beaches where every facility is available but few beaches are there where there is a lack of facilities and people have to carry their own stuffing for the day. The most important fact is every beach provides great scenic beauty and which also inspires the tourists who visit there.
Also read: Things to Know About No Nut November