Almost everyone agrees that arch support is important for workout and running shoes. When practicing a sport or hitting the gym, you need shoes that will be comfortable for rigorous activity which usually means something with good support. However, you shouldn't only look for arch support in your gym shoes. A large majority of the population will experience foot pain in their life simply because they don't look for shoes with decent support. Whether you're buying sandals, heels, sneakers, or just some casual slip-ons, if you want to avoid foot pain, you need something with support.
Unfortunately, finding cute shoes that provide good arch support isn't always easy. There are some brands that provide good support, but not every brand will be great for every style of shoe. To help you keep your feet happy and pain-free, here's a list of the best arch support shoes in all different styles.
Dress Walking Shoes
Planning a night out with the girls or going on a date? Here are some dress shoes that are both cute and comfortable. Unlike those block heels that will start to hurt after the first hour, try one of these shoes and get the arch support you need without having to rethink your entire outfit.
1. Clarks' Darcey Cap 2 Flats
With an Ortholite footbed, the Darcey Cap 2 flats by Clarks are built for comfort. They come in three colors (black leather, platinum, and rose combi) and fit feet from size 5 up to size 12, with a size increase of 0.5. You can even choose between medium and wide width to further suit your feet.
The flats have a rubber sole with a 2cm heel that add a classy ballerina flat look to any outfit. If you want to put in your own insole, you can easily replace the removable insole Ortholite insole to make room for a custom insole instead.
2. Naturalizer's True Colors Vera Ankle Strap Sandals
These heels are both chic and comfy. The True Colors Vera Ankle Strap Sandal from Naturalizer is a truly gorgeous, 2.5 inch heel that comes in 13 different colors and 4 to 12 with a size increase of 0.5 all the way up.
These heels have a contoured ankle insole that provides arch support. They also have slip resistance technology so you won't hurt your ankles trying to walk across a smooth floor.
3. BØRN Ballet Flats
True to size, these BØRN Ballet Flats have a cushioned footbed for arch support and are designed for comfort. They're handsewn, making these flats long-lasting and high quality. With three colors to choose from, these flats will add a nice splash of color to an outfit or match a fun spring dress. The flats are available in size 6 to 11.
4. Sorel Cameron Wedges
Looking for a pair of comfy flats? Sorel's Cameron wedges are available in five colors with two colorful options and three neutral tones. They have a 3 inch heel and a 1 inch platform with a EVA foam footbed that makes wearing them for hours at a time possible. They have a sturdy rubber sole that prevents slipping but still looks cute with the rest of the shoe.
Casual Walking Shoes
If you're looking for something that can be worn on a trip into town or around the house, casual shoes are the way to go. Unlike Converse that doesn't offer any arch support though, choose one of these casual shoe styles to avoid foot pain without giving up your style. Taos Footwear makes quality canvas sneakers that support your arch and still allow for breathing room.
5. Grasshoppers' Janey II
The Janey II by Grasshoppers is a classic shoe style with contemporary comfort. With an Ortholite sockliner, the Janey II's are a comfortable shoe that you can wear all day and for any casual event. The footbed has moisture-wicking, odor control, and antimicrobial properties. The removable footbed is also accompanied by a foam-padded collar and tongue and a comfort cushion for added arch support.
There are multiple color options available and sizes range from 6 to 12 with every 0.5 sizes in between.
6. Dr. Scholl's Madison Slip-On Sneakers
Dr. Scholl's is a brand that's fairly well known for its comfortable shoes and the Madison slip-on sneakers are no exception. They come in a wide selection of colors and patterns and fit sizes 6 to 11. They're a great casual shoe and can be worn with either jeans or a dress.
These shoes are made from recycled bottles so not only will you be walking around in comfort, but you'll also be helping to reduce plastic waste. They have special insole arch support that matches anatomical support areas and adds extra cushion and support for everyday activities.
7. The Cortana Sport Sandal
If you are looking for a really supportive and comfortable sandal that will take care of your feet all day long, you need to pick the Cortana sandal. This is a sports sandal that will provide you with the durability and security of a hiking sandal and your feet will never have been so comfortable. There are so many reasons to pick Viakix sandals and their walking sandals are some of the best that you can pick for all-day comfort and superior arch support.
Taking care of your feet has never been easier and you will love how attractive the Cortana sandal is. The entire line-up of walking sandals that are sold by Viakix are made for durability, support, comfort, and functionality. You will feel like your sandals were made just for your feet as soon as you put them on, and you will never have to struggle with blisters, sore toes, or aching arches with a pair of Viakix sandals on your feet.
8. Softwalk's West Port Loafer
These loafers could almost be considered dress shoes because they're rather elegant. With a 1.5 inch heel, the West Port loafers have a footbed built for arch support and a removable insole. They're easy to slip on and come in three fun colors: seafoam green, ivory-rose, and coral. You can also choose between the two width options of medium and wide.
Athletic Shoes That Can Still Be Used For Walking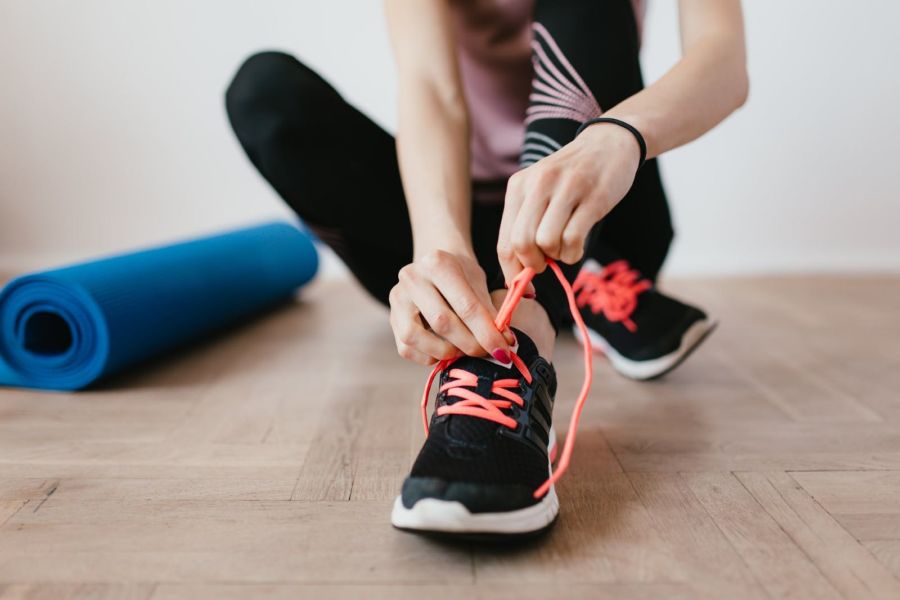 It's much easier to find athletic shoes that offer great arch support, but here are two pairs of cute athletic women's shoes that are made especially for support and comfort.
9. Adidas Edge Lux Sneakers
Adidas Edge Lux Sneakers
The Edge Lux Sneakers come in two colors and range in size from 5 to 11. They're built specifically for women with a Bounce midsole and a padded Geolock collar to keep your feet from slipping. The shoes themselves are made from 50% recycled material.
10. Nike Air Zoom Pegasus 38
The Nike Air Zoom Pegasus 38 running shoes are available in tons of colors and in sizes 5 to 12. They're lightweight and use the Zoom Air cushioned insole to provide comfort and support in any activity. They also have the Nike React foam insole and shock absorption.
Stay Active, Stay Comfortable
You don't have to sacrifice comfort in order to look good and you don't have to stop being active in order to be comfortable. There are shoes out there that offer arch support for any style and activity, you just have to look for them.