PMP certification is a wonderful way to show that you are a top-notch project manager. Like higher education, the PMP course benefits your career by demonstrating your experience as a project manager. However, before you start the PMP certification process, you should consider PMP's advantages and disadvantages. The benefits of project management are that the project's goal will always be in view.
The team must create excellent communication skills, properly allocate budget and resources and limit the chance of failure. However, it has a few negatives, like less room for innovation, increased project costs and complexity, and the cost of communication.
What is Project Management Certification (PMP)?
The Project Management Professional or PMP certification is highly esteemed in project management. Often, those with this credential experience more large and exciting projects and salary growth. Because of the multitude of benefits of having a certified PMP on staff, employers often prefer to hire individuals with this title over those without it. 
These benefits include but are not limited to: an employee who has already obtained extensive experience and rigid training/examination to obtain and maintain said certification.
The most fantastic thing about obtaining a PMP certification is that it can benefit anyone, regardless of their chosen profession. For example, imagine you have 36 months of project management experience and also hold a 4-year degree from college. Or 60 months of project management experience with an equivalent high school diploma.
You can take the PMP course examination both online and offline. Nevertheless, you must finish 60 Professional Development Units or PDUs in education every three years to maintain your certification.
Benefits of PMP Certification in India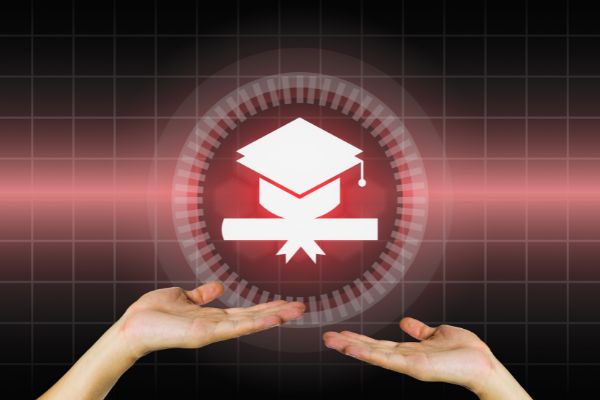 Here are a variety of benefits of PMP certification to the organization. Exhausting though the process may be, many people will go through it to gain better job opportunities in one way or another.
The benefits of PMP certification include higher wages, greater market demand, and the ability to cross-functionalize. In addition, it earns your respect and recognition.
1. Improved project management skills
A PMP certification holder can access a wide range of resources to help them hone their project management skills. These include books, online forums, articles, webinars, etc. In addition, he can also take advantage of the vast network of PMP-certified professionals to gain insights into best practices in the industry.
2. Enhanced career prospects
A PMP certification boosts your resume and makes you more attractive to potential employers. It is a widely recognized credential, and holders are often given preference over non-certified candidates.
3. Improved salary prospects
According to a survey by PMI, PMP certified professionals earn 20% more than their non-certified counterparts. There is another plus side to consider; PMP certification salary.
4. Access to better projects
As a PMP-certified professional, you will have entrance to better and more challenging projects. These projects will help you gain more experience and improve your skills.
5. Global recognition
The PMP certification is recognized globally. It means you can work in any country of your choice without worrying about the credential being unrecognized.
Disadvantages of PMP Certification in India
However, there are a lot of advantages to obtaining a PMP certification as well as drawbacks. The work-life balance is affected tremendously, and the certification will take up much time. The disadvantages of the certificate are:
1. Time-consuming and expensive
Obtaining a PMP certification can be a time-consuming and expensive process. You must invest time and money to complete the training and pass the examination.
2. Requires commitment
Once you obtain your PMP certification, you must maintain it by completing 60 Professional Development Units or PDUs in education every three years. Therefore, you must be prepared to commit time and effort to keep your credential current. That's one crucial business justification for PMP certification.
3. The certification process requires PDUs to remain valid
You must complete 60 PDUs every three years to stay current and keep your certification. These PDUs are obtained through experience as project managers and lecturers and further training for PMPs and other PMPs.
4. PMP course teaches you one way of managing projects
PMP certification teaches you how to manage your project in one manner. However, you can employ numerous management methods that exist as people. PMP is a course that teaches the standard ways of managing while other management methods are left out.
5. PMP certification doesn't confirm that you're an effective project manager
A few people are very proficient at taking tests and certifying them. They know exactly what they should do and how to approach the exam to get the most effective result. But it's possible that they aren't as effective as they are in the academic world. The opportunity to correct this occurs up to a point when you need to get your PDUs.
Conclusion 
If you're wondering if you should enroll in a PMP course, it depends on factors such as your willingness to invest time and money into career advancement and whether or not now is the right time to get certified.
Generally speaking, the benefits of getting certified outweigh any negative aspects, such as calculating the PMP certification cost. Certification will make your resume more potent and give you better job opportunities down the line.
Also read: Why is PMP Certification Worth it?