Sebastian Bear-McClard and Emily Ratajkowski are on the path of divorce. After being a couple for four years, Emily decides to file for divorce from her film producer husband. It signifies that Sebastian and Emily are never meant to be together. Couple faced various issues in their married life Emily intends to file for divorce in Manhattan's Supreme Court on Thursday morning. According to the sources, the divorce file was challenged, which means the parties did not have a mutual agreement on the divorce's conditions.
The American model's attorney and the movie producer are not coming up with any official statement. They are avoiding the media and focusing on their personal space. We can hope that they will issue a formal statement in the near future.
Why and when did Emily Ratajkowski and Sebastian split up?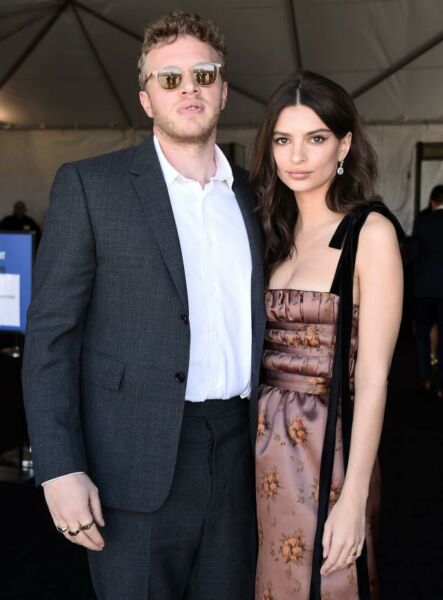 The news of Emily Ratajkowski and Sebastian's breakup came to the public's attention in July this year. A source close to Emily told the story that they had recently split up. Emily decided for herself and her son. She's doing alright. She is passionate and devoted to her son. She adores having her son in her life.
A source close to Emily stated that the film producer, Sebastian Bear-McClard cheated on her multiple times, which led her to decide to part ways.
Emily and Sebastian's professional lives
Emily O'Hara Ratajkowski was born in the United States on June 7, 1991. Persuaded her passion as a model, an actress, and a novelist. Emily Ratajkowski made acting debut at a young age and landed a regular part on the Nickelodeon sitcom iCarly. She made her modelling debut on the cover of the pornographic magazine Treats in the March 2012 issue. Emily also appeared in two music videos, Blurred Lines and Love Somebody.
Sebastian Bear started his career as an editorial assistant on the movie Broken Flowers in 2005. After that, he got appreciation as a producer of critically praised movies, Good Time and Heaven Knows What.
The American-French drama Heaven Knows What his first investment was. In addition to writing the unpublished book Mad Love in New York City, which served as the basis for the movie, Arielle Holmes also starred in it.
Also read: Christine McGuinness Appears In Public For The First Time After The Split
Emily and Sebastian's relationship graph
 The couple became romantically involved at a Valentine's Day celebration for the first time in 2018. Emily Ratajkowski and Sebastian Bear-McClard had a secret wedding in the presence of close ones at New York City's City Hall after courting each other for a few weeks in the same month. Sylvester Apollo, the couple's first child together, was born in March 2021. Emily says that she wants to bring her child up away from toxic masculinity.
Earlier this year, Emily celebrated her son's first birthday. She shared a few pictures on Instagram and said it was her magical moment when Sylvester was born.
Emily's fans were extremely happy when she announced the separation through a tik to video. They called her a savage for calling her husband and his deeds out. But, people were happy that she parted ways with a man cheating on the relationship.
Some fans even called Emily brave for her steps to save herself from the toxic relationship and provide a nurturing, warm environment for her son.
Also read: The Reason Why Brendan Fraser Divorced His Wife Afton Smith?