Selena Gomez is loved all over the world. After all, she is a celebrity par excellence. Hence it is natural that many people consider her as their crush. But whom does Selena consider her crush?
Well, the answer will be Bella Hadid. Having girl crushes is very natural. Thus it is not surprising that Selena chose Hadid as her crush. Millions of people find Bella Hadid to be immensely cute as well.
But the twist in the tale is that there was a possible conflict between the two. Yes, both Selena and Bella had some conflicts with each other. But this recent admission of Selena choosing Bella as her crush has put those rumors to rest.
But are you wondering what those rumors were in the first place? Or how did Selena express her admiration for Bella? Well, do not worry as we will answer all your questions in this article. Hence keep on reading to know more.
Admission on social media
Selena Gomez used the power of social media to express her admiration for Bella Hadid. She has tens of millions of fans on her social media accounts. Thus this message reached the masses soon enough.
The last story showed a photo of Hadid's 2022 photo shoot with Vogue with the caption: "girl crush." Visit her profile at https://www.instagram.com/selenagomez/.
People around the world were naturally intrigued to know about this. Many were already familiar with their supposed conflict. So all of a sudden such an admission led to many speculating regarding what really took place.
A series of stories on Instagram and a video on Tiktok
Selena Gomez presented a series of stories on Instagram to express her fascination for Hadid at large. Hence we find the depiction of immense appreciation on the part of Gomez for Bella.
Many people these days tend to present their short videos on TikTok. Soon these videos become viral. Thus Gomez expressed herself through this tool as well. She uploaded a video lip-syncing a viral clip of Bella. She captioned it "I wish I was as pretty as Bella Hadid."
This shows a huge appreciation from her end to reckon with. Naturally many people are fascinated to see this.
In a video titled "Also I need a lint roller guy." When she removed all the filters, she said:
"Instead, this is me. I accidentally laminated my brows too much…my name is Selena Gomez. See! It doesn't even sound sexy."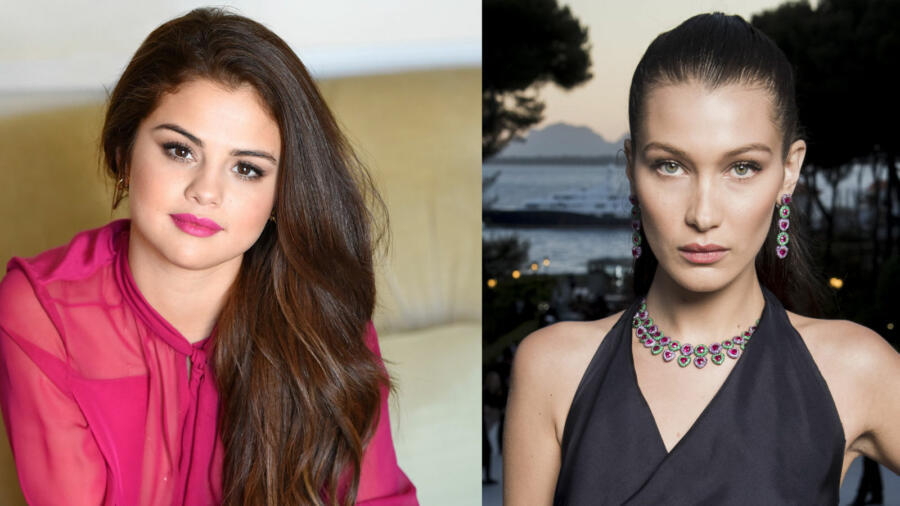 What was the conflict about?
After our discussion till now, you might be thinking about what exactly the feud between the two was. Well, you see, Gomez dated the ex of Bella Hadid known as The Weeknd. This led them to unfollow each other from all the social media sites. Interestingly Hadid still doesn't follow back Gomez.
So all of a sudden such appreciation from Gomez's end was indeed shocking, to say the least. Unfortunately, Hadid will not be able to see the posts from her own account. We wish things get resolved between the two.
Also read: Enola Bedard: Wiki, Bio, Family, Career, Love Life, Net Worth & More