Minecraft players are flooding the internet with searches about the best Minecraft prison servers. In fact, we have some serious players of the game who spend enough money on prison servers. These players get modest benefits like access to unique mines, better items and much more.
However, the number of prison servers is huge and it is really a tough job to select the best servers out of them. In fact, there are many servers that provide exciting boosts and advanced features. These will help in making the game play more interesting. Therefore, if you are suffering from indecision regarding the choice of servers, then this article is the perfect stop for you. Keep reading this article to know about the best choices in this regard.
The List Of Servers
Here goes a list of servers of Minecraft prison, that are the best in market. However, no single arrangement order has been followed in making the list: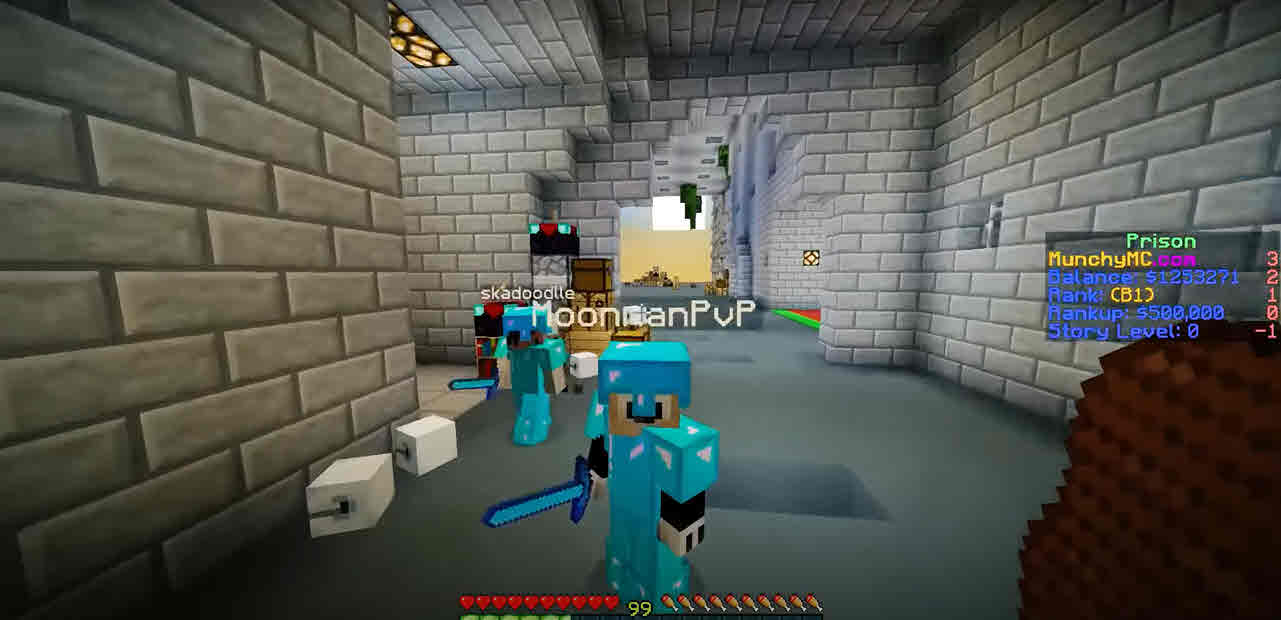 MC Prison is one of the initial servers on the game. That is why it is also one of the most popular servers in this category. Let me inform you that this server will let you do anything you wish in the prison. On the area, you will find many things like prison cells, guards, gangs and many others. Therefore, it is always better to visit one of the oldest prisons in the game.
Very few prison servers will be able match up to the level of offering that Purple Prison will provide you with. It allows players to level up and in order to do that you have to perform various tasks like trading, building, mining and various other things. Moreover, the interface is very basic. In addition large PvP activities will be available on this servers four times a day.
Let me inform you that this server is one of the best ones in the business. It features a very well-kept community and that is one of the reasons for its growing popularity. It has been on the market for a long time. You will absolutely love this server.
This server is made only of candies. Though you would find it strange at first, let me inform you it is super exciting. The theme of the prison will change for better as you progress in the game. It will also give you a smooth gaming experience, with an innovative and interesting touch to it.
If you are on the lookout for a high quality prison, then this is the perfect option for you. It has numerous innovations and. Interesting things to explore. In fact, the store of features is so varied that it will be fascinating even for skilled players.There are interesting elements and tools available on this server. The list includes the likes of lightning pickaxe, pickaxe capable of producing hostile mobs, explosive pickaxes and many such other things. 
Also read: How To Get a Broom and Gain Access To Flying In Hogwarts Legacy