New York is the number one global city in the world. Some people mistake it as the capital of the USA in place of Washington D.C. This city is one of the commercial hubs in the entire world. A large number of people from throughout the world come to this city for various professional purposes. In addition to this, it is also popular among international students for its world-class education.
When students from other parts of the world come to New York, education does not remain their sole purpose. Apart from education, students also like to explore various aspects of New York and the USA. They also want to enjoy a lot while living in this city.
So, here, you will know what you can do to have fun while living in New York as an international student.
1. Visit the Landmarks of the City
Landmarks of New York are famous all over the world. It is hard to find a person who does not have the basic information about the "Statue of Liberty". Empire State Building, Brooklyn Bridge, Central Park, Metropolitan Museum of Art, Broadway and the Theater District, etc. are some of the popular places that you can get in New York.
Visiting these places not only provides you loads of fun but also enhances your knowledge of different subjects.
2. Enjoy Hiking and Biking in New York
New York City provides a lot of adventure activities to students. Hiking and biking are the two best activities, which students can enjoy during their stay in this city. There are some special places for hiking and biking in this city.
Empire State Trail is one of the best places for hikers and bicyclers in the city. Moreover, a few best road biking trails in New York are Central Park East and West Drive Loop, Massapequa Lake Trail, Prospect Park Loop, Belmont Lake Trail, and more.
3. Enjoy Swimming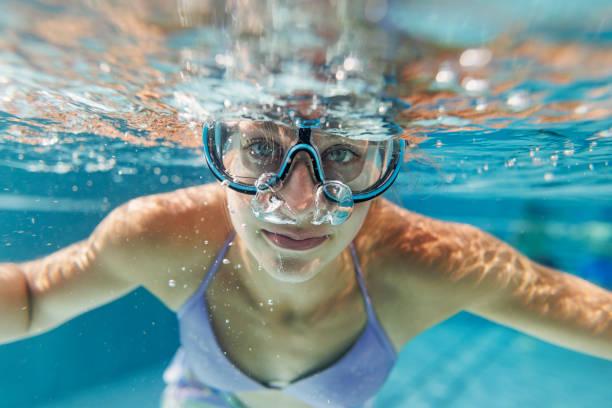 Swimming is one of the best activities for youngsters without any doubt. It is a great fun activity plus it has a number of health benefits. Many properties, which offer student accommodation New York, have their in-house swimming pools. If you book accommodation in any such property, then you can enjoy taking baths in the swimming pool, playing inside the swimming pool with friends, and sitting on the deck of the pool while staying in the accommodation complex.
In addition, you can find some places with swimming pools in other parts of New York also. Some perfect examples of swimming pools in New York include Astoria Pool, McCarren Park Pool, Hamilton Fish Pool, John Jay Pool, and a lot more.
4. Enjoy Sports
Sports are also activities, which provide fun and fitness to students at the same time. The USA remains number one in the Olympic Games most of the time. Therefore, if there is no shortage of sports venues in any city in the USA, then how can the number one global city be the exception? Some good sports venues can be found in New York where students can visit and have loads of fun with sports.
Besides, students can find sports courts in their colleges and university also. Some student properties in New York also have sports courts.
5. Play Games in the Accommodation Complex
The student accommodation complexes in New York have arrangements for the games like pool and table tennis. Playing friendly matches with co-residents can be one of the best fun activities for you without any second thought. So, you can play games in your accommodation complex in New York.
6. Enjoy Visiting Some Best Restaurants in the City
Kochi, Crown Shy, Dhamaka, Gage & Tollner, and there are many other restaurants in New York, where you can visit during your stay in this city. Visiting restaurants in New York with your friends from college or accommodation complex can be a great way to have fun without any doubt. You can enjoy the American and other nations' cuisines here while having fun with friends.
7. Make New Friends
Making new friends has been an all-time way to have fun without any second thought. When you come to New York, you get an opportunity to befriend other students from different parts of the world.
If you have chosen to live with roommates or housemates then you can start with them. Another way is to befriend other residents of your student property. You find common areas in your student properties where you can meet other students and can have fun with them. Since the other students living in the same property have also arrived from different parts of the world, you get an opportunity to make friends from different countries.
Besides, you can also befriend your classmates, which can be both indigenous and international students.
Final Thoughts
The above-mentioned ones are some of the ways through which you can have loads of fun in New York without any second thought. New York does not have any shortage of fun activities. You will find many more after you will start living in New York.
Also read: First Trip To Orlando: 5 Tips To Make The Most of It