A lucid dream is a state where you are alert to yourself dreaming. It's a psychological state where you have the power to alter your dreams. However, dreams are personal and unpredictable. Some dreams can be ridiculous and annoying. We don't decide what to dream. However, having lucid dreams empower us to change the narrative of our dreams. Have you ever had a nightmare? Did you have the power to push yourself out of it?
Besides, it is a fact that knowing how to lucid dream and having lucid dreams will make you feel confident and powerful about yourself. A lucid dream is like creating something in your mind, and you can visualize it. Moreover, lucid dreams can be good therapy to reduce your anxiety issues.
Are you someone thinking about how to lucid dream? Then, here we share all about how you can do that.
Give your mind a knocking on Reality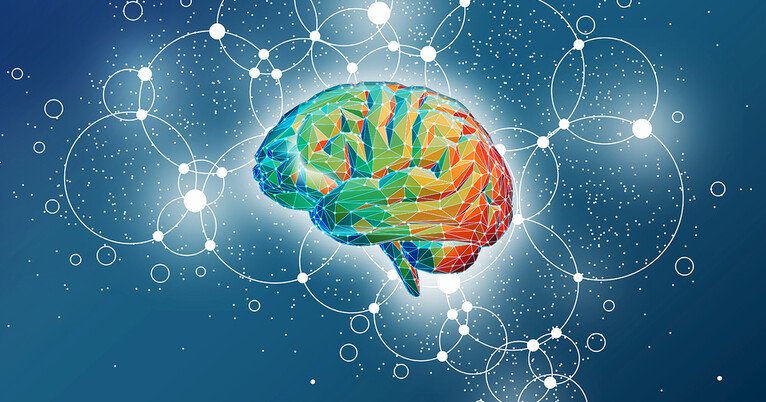 Reality checks get you back to the real world. So, get ready to make some things your habits. "Am I dreaming?" Ask yourself this question. Do it frequently. Your mind will revise it and keep it in your unconscious mind. Follow these given things:
Check if all your body parts, like your hands and feet, are in the right position.
Pinch yourself to see if you are dreaming. Test if you are still breathing.
Read books and keep looking at the time on the clock. You will be awed to see the results. The time and the words you read will come in your dreams. Although it will come in blurred forms. But, this will help you to understand how to lucid dream.
Note down your Lucid Dream in a diary
The best way to remember dreams and their experience is here. Keep a nice little diary near you. Jot down your experience after a dream or your entire dream in the diary. Besides, the important thing is to keep the diary near you. Note down everything before you forget. Now, why are you doing this?
It's because remembering dreams is important for lucid dreaming. So, do not panic if you don't remember dreams. It's normal.
Your Lucid Dream Symbols
There is an advantage to recording your dreams. Suppose you practice this recording for a week. Now look for any common factors in all your recorded dreams. These common factors appear again and again in your dreams. You got to recognize them. After all, the dream symbols are the common factors in your dreams. These can be anything like:
Suppose a fan appears in your dream again and again.
You go to a remote place and get lost.
Failing exams or tests.
Look for the frequent themes in the dreams. Learn to remember them so you can recognize them while dreaming. This way, you will learn how to lucid dreams as you come to recognize your dream symbols.
Also read: What Does It Mean of When You Dream About Someone?
Sleep again after seeing a lucid dream
Suppose you had a dream. You wake up shaking. Now record it in your journal. Focus strongly on your dream and then just sleep. Think about it in your head. So, you might then have a lucid dream. However, most lucid dreams start when a person is deep asleep. But, this can work too. So make sure to practice it once to learn how to lucid dream.
Keep a Light Alarm near you
However, many things can wake you up from your sleep. A light alarm can wake you from your sleep. Set up a light alarm for every hour. The light alarm will blink every hour. This can help you in knowing that you are dreaming. Besides, the light alarm can be very effective. Try it once or twice and see the results.
Tell yourself "I will be aware when I am dreaming."
Set a normal alarm. Suppose it wakes you up at five in the morning. Now try to recall the dream. Let's assume you are not able to recall the dream at all. Now go back to sleep and tell yourself "I will be aware when I am dreaming." Say it again and again in your mind. It will be a positive sign if you feel the need to say it again and again. Let your mind remember. It has to know when it's dreaming.
Be aware of when lucid dream occur
You must know when lucid dreams occur to learn how to lucid dream. Because Lucid dreams occur when you are in a REM phase. The Rapid Eye Movement phase allows you to dream strongly. This happens only ninety minutes after you go to sleep. Now you must catch yourself during a REM phase. What you need to do is:
Set an alarm to wake up in the middle of the night.
You will be strongly dreaming during this phase. Wake up, and you will realize you were dreaming.
Now, go back to sleep again. Think about what you have dreamt.
This is how you might enter into a lucid dream.
Train your body to be in the REM phase of dreaming
You must teach your body to be in the REM phase whenever you sleep. This will increase your chances of having a lucid dream. Follow a proper sleeping schedule to manage the REM phase.
Don't push yourself to sleep. Stay awake and relax
Record your dreams. Make a good snack for yourself and eat. Walk around the room and make your body alert. Your body is now full of sleep hormones. So, you do things to make your body active. Stay awake for like thirty to sixty minutes. Now relax and sleep. This will increase your chances of having a lucid dream. Follow this sometimes to learn how to lucid dream.
Use ways to just Concentrate!
Can't remember your dream? Don't be worried. Use little techniques to concentrate and focus your mind.
Concentrate on anything. Maybe a point on the wall or your index fingers.
Do this for some time and then go back to sleep.
Conclusion
Lucid dreaming is not so difficult to do. The above steps will guide you best on how to lucid dream. Follow them regularly and see the results.