There are very few young girls who haven't gone crazy for Harry Potter, a.k.a Daniel Radcliffe. That cute little boy with round glasses had won all our hearts instantly. Moreover, that role helped him gain fame at an international level. Now, he is an all-grown-up and handsome man who is all hyped up about dating and stuff. As per the sources, the Harry Potter star has always led a lowkey dating life.
However, in an interview, the actor opened up about his dating life preferences. He said he usually preferred going out with women in the film industry. This was because he thought these relationships were probably easy to handle. 
So would you like to know more about Daniel Radcliffe's dating life? Stay with us until the end as we will share all the exciting gossip centering on the young celebrity. Let us have a look!
Some Interesting Aspects About Daniel Radcliffe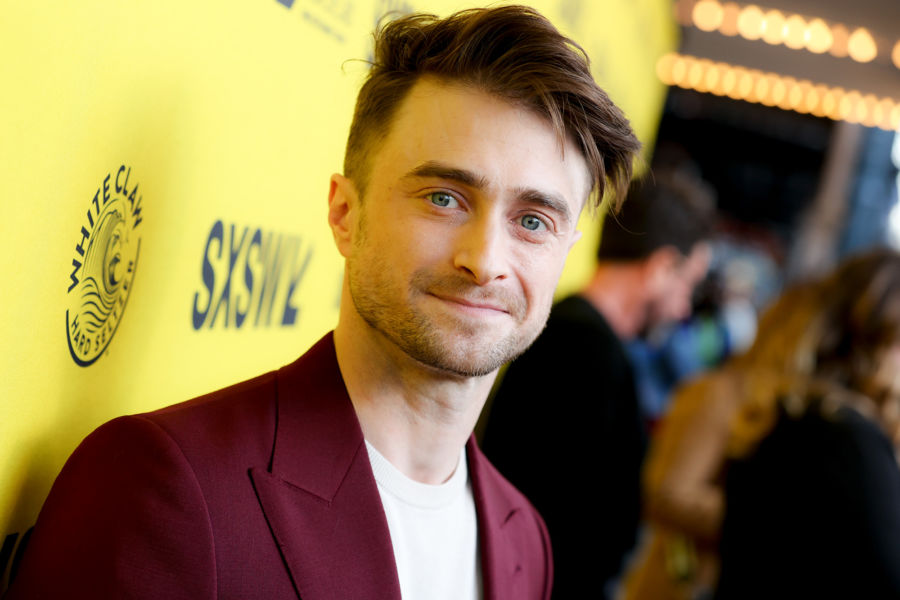 Needless to say, Daniel Radcliffe became a household name after the release of the Harry Potter movies. People still remember him in the same way. Daniel Jacob Radcliffe was born on 23rd July 1989 in London, England. Therefore, he is presently 32 years old.
We know him mainly for his roles in varying genres of screen and stage. Daniel is the recipient of several prestigious awards and nominations. This includes two MTV Movie & TV Awards, a People's Choice Award, and Empire Awards. In fact, he has also received nominations for a Grammy Award and two Drama Desk Awards. At the same time, there were nominations for four Critics' Choice Movie Awards and a Canadian Screen Award.
As per the sources, Radcliffe made his acting debut at 10 in the BBC One television film David Copperfield (1999). In 2001, he starred as Harry Potter in the film adaptation of the JK Rowling fantasy novel. The movie was Harry Potter and the Philosopher's Stone. Over the next few years, he played the titular role in the rest of the six parts of the book. The final one came out in 2011. In fact, by this time, he had become one of the world's highest-paid actors. Also, he gained worldwide fame and recognition.
Following the success of Harry Potter, Daniel also played the role of a lawyer in the horror film The Woman in Black (2012). In fact, there were several hit projects of which he was a part. Radcliffe left stage acting in 2007. As per the sources, he has contributed to many charities. This includes Demelza Hospice Care for Children and the Trevor Project. He also got an award for the latter in 2011.
Who is Daniel Radcliffe Dating Presently?
Many of you might be eager to know the answer to this question as to who Daniel Radcliffe is dating. We are here with all the details for you to gossip about. The handsome actor is presently dating his fellow actor Erin Drake. As per the sources, the couple is in a serious relationship and is not just a mere fling.
The duo have been together for quite a couple of years and probably plan to be together in the future. In fact, recently, Radcliffe celebrated being together with Drake for a decade back in March. The couple met in the 2013 movie "Kill Your Darlings."
It was a memorable meeting for both. It is funny that their first encounter in the movie was also an intimate one. This brought both of them together. Moreover, the actor says, "It'll be a hell of a story to tell our kids one day because of what our characters do with each other."
In fact, for Radcliffe, it was pretty ironic that their characters had a bit of a romantic encounter in the movie, and it would, later on, be reflected in their real lives. Since their characters flirted with each other at the beginning, in their real lives, too, they did the same thing.
Why Does Radcliffe Prefer Dating Women of The Film Industry?
If you are a fan of the handsome actor, you must have watched him say in his interviews about his ideal type of woman. Well, at that time, Daniel Radcliffe had revealed that he preferred dating women within the industry. This was mainly because he felt that "they can be relaxed about all the time you have to be on location and the love scenes you have to do. Where you're kissing someone else, that takes a bit of getting used to for everybody." 
However, on the other hand, dating women from different professions will be difficult. They will have trouble coming to terms with on-screen affection. In fact, he also explained that even when he was out with an actress who was having to do a love scene with someone, it was uncomfortable for him. Therefore, he prefers it's better to date someone from this industry.
Did You Know Radcliffe Does Not Want To Ever Date Any of His Fans?
So do you want to know, besides dating someone in the film industry, what else are his preferences? The actor revealed that he has another standard of going out with others. Radcliffe said he would never date a fan as it would be crossing the line.
He would actually feel strange staying with her, and therefore, there will be problems. Radcliffe has also openly admitted sleeping with Harry Potter groupies in the past. However, that was only after drinking. He was also pretty nervous about the groupie. In fact, he prefers to have a proper relationship with someone before getting physical. So even though there were times when he slept with someone after becoming drunk, it mostly did not happen.
Ending Note
Daniel Radcliffe is one of those iconic stars who has gained immense popularity after playing the role of one character. Moreover, he is also presently one of the highest-paid actors in the film industry. There are lots of speculations about his dating life which is quite natural since he is so handsome.
However, as per the sources, he is presently dating Erin Drake. We hope that the young celebrity couple thinks of their future plans soon enough. 
Also Read: What is Rapper Iggy Azalea Up To Now? Check Out The Details