Drinking wine will make us feel lively and happy. One sip of delicious wine can help us destress. That is why many people prefer to drink wine over any other drink. There are many different types of wine in the world. There are different flavours of wine for everyone. But have you heard about dry wine? This term may be confusing for you but it is a common terminology used by winemakers. But many people use the term without knowing the real meaning of dry wine. Therefore this is the reason why there are a lot of misconceptions about dry wine. Here you can know what is it? Also, know about the various types of dry-wine in the market. 
What is dry wine? 
Many people think that dry wines are the kind of wines that leave a dry taste in our mouths. But the true meaning of dry wine is the type of wine with no residual sugar content. So this means that dry-wines are not sweet. But this does not mean that there is no sweet taste in the wine itself. There are some components in the taste of the dry wine like tannins and alcohol that play a vital role in the flavour of the wine. 
The winemakers make wine by using grape juice that goes through the process of fermentation. Then the powerful yeasts consume the cloying sugars present in the grapes. This will help in making carbon dioxide that aids in the making of alcohol content. Also it will enable the winemakers to create Gewürztraminer or Riesling which are sweet wines.
The winemakers will stop the fermentation process leaving some residual sugar. But the winemakers that choose to make dry wines will let the yeast devour all the sweet stuff too. Therefore the sugar residue will not be left.
What are Dry farm wines? 
The dry farm wine has become popular among wine fanatics. These are produced in areas where dry wine farming is feasible. Also, the dry warmer is a winemaker who never irrigates his vines. The grapes from the produce have a low quantity of sugar.
Through the dry farm wines, the dry wine is created because they are known to have fewer sugar contents. Some of the places that produce dry farm wines are Austria, France, Greece, Italy and more.
Dry wine farming will give only a low overall yield but this technique is the only way to produce grapes with low sugar content. The dry wine farmers believe that it is the work of the soil to offer moisture to the vines. So the grapes are allowed to grow in the non-irrigated vineyard. Hence the vines will grow with stronger and deeper roots. Also, the grapes yield is considered superior.
What are the types of dry wine? 
Wines have different levels of naturally created sugars depending on the winemaking process. These wines have less than 1% sugar. So it means 4 grams of sugar for every litre of wine. Also within the dry wines, there are many categories such as medium-dry wines and off-dry wines. 
Medium dry wines are the type of wines that have less than 12 grams of sugar. On the other hand, the off-dry wines have 10-30 grams of sugar.
There are misconceptions about the dry wine that because it is not sweet it will have a lot of alcohol content than the other wines. But this is not true. These wines will have less or no residual sugar at all. So the term dry in dry wines does not have anything to do with the content of alcohol. Here are the different types of popular dry wines found all over the world. 
Dry white wine
Have you heard about very dry white wines? They are nothing but wines that contain lower than 4 grams of residual sugar. They are much preferred by wine drinkers who like wines that taste crisp and dry. Some of the types of dry white wines are Albariño and Torrontés. Here are some of the varieties of dry white wine.
1. Chardonnay
This is a well-known dry white wine. The variations of this white wine are available in Burgundy, Washington and California. Also, this wine has low sugar content. But it bursts with the flavours of fruit such as apples. When it is aged in oak barrels this wine will offer the taste of vanilla. This type of wine pairs well with buttery and creamy sauces and risotto.
2. Sauvignon Blanc
Who could reject the offer of a glass of Sauvignon Blanc? It tastes simply marvellous and is the favourite drink of many drinkers. It often has acidic flavours but with fruity notes. This dry white wine is popular in Bordeaux, New Zealand, Chile, South Africa. Also, many people consider it the signature drink during Friendsgiving or garden parties.
3. Muscadet
This dry white wine is made with Melon de Bourgogne grapes. Also, this wine offers sharp and tart flavours. There are some notes of citrusy taste too. You can have a bottle of Muscadet with delicacies like oysters, sweet mussels or scallops.
Dry Red Wine
Dry Red Wine is created in places like France, South America and the United States. There are dry red wines like Grenache, Black Muscat, Malbec, Touriga Nacional and more. Also, they are famous for their taste.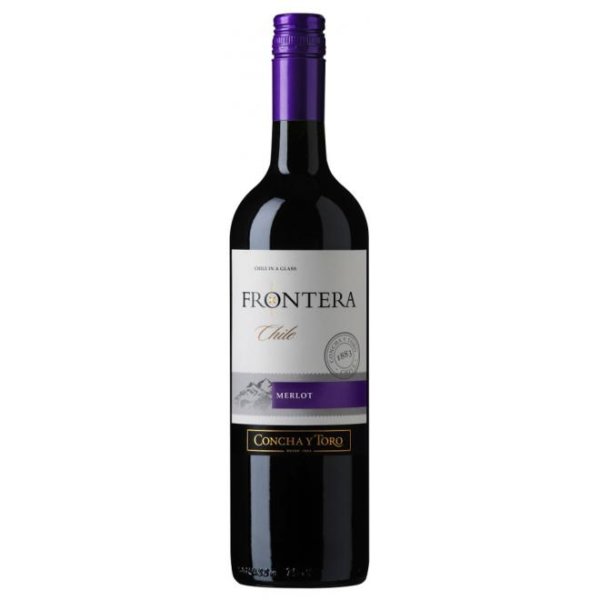 This is a dry red wine that has semi-sweet flavours. It has a lower content of tannins compared with Cabernet Sauvignon. You can taste flavours like watermelon, cherry, and strawberry. Also, it pairs well with meals so you can have it during dinner with your loved one.
2. Pinot Noir
This is a burgundy style wine that has a hint of tobacco and dark cherries. Also, there are earthly undertones in it. In California and Oregon, many varieties of this dry red wine are produced. It is the best wine to serve during picnics.
3. Syrah 
This is a dry red wine made using grapes. It is available in the Rhône region in France. Also, this dry red wine contains dark berries and plums and has a dense spicy taste. You can pair this wine with high-quality hard cheese or burger. 
Conclusion
Dry Wine is certainly a special wine. It is available in many strong flavours that make us want more. Therefore satisfy your wine cravings with dry-wine.
You may also like: 10 Best Red Wines to Drink