Who doesn't consider an outing to be the perfect stressbuster? For most people, wandering into unexplored territories is a favorite pastime activity. But even adventures come with its own nuances. There are numerous problems which could ruin your trip and make it seem more like a disaster than a relaxing experience. For instance, you might not find a suitable place to sleep, you could get extremely cold owing to abrupt changes in the weather, you could get lost and even worse, no signal and dead phone batteries might make it impossible to find your way back home.
Or what if the water runs out?
Making sure you are ready with all necessary commodities is important. Let's look at some essential tools to help you be better prepared in even the difficult situations.
1. Sleeping Bag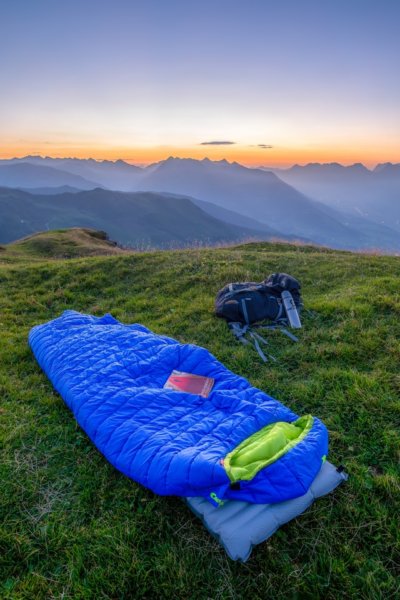 Good adventure means a lot of tiredness. Considering impromptu plans or sleeping in nature's lap, you might end up not having a suitable resting place to cool off.
Also don't forget to get a swag mattress along with sleeping bags for comfort sleep. Moreover, sleeping bags provide protection against insects and wet ground in case your camp doesn't have a ground cover and keeps you cozy during the night.
A good sleeping bag offers these features:-
Standard temperature ratings
Good filling and wider hips
Other than that soft colors should be ideally preferred to not attract too much attention
2. Camping Tent
There are a lot of options available in the market when it comes to tents. It really depends on your level of adventure. Many synthetic and canvas tents loaded with features are becoming increasingly popular with campers.
Why are tents necessary? So, you don't fret over a resting place if you're looking forward to an intense outdoor adventure. Let's look at some solid features while hunting for the best camping tent for your needs:-
Easy installing units
storage gear pockets
UV-resistant weather protection
Lightweighting free-standing structures (often with aluminum poles)
net roofs for enjoying the night sky and breathability
However, if you're determined to not take the risk of sleeping outside and you're planning on taking shelter in hotels, rain jackets might be enough. Find the perfect choice for you on Res Marty's outdoor blog.
3. Wet Tinder/ Wood Burning Toolkit
Staying warm is a primal requirement, especially in outdoor conditions. Don't let your adventure make you fall sick, always keep the fire ready. However, lighting fires is no easy feat when there's no pre-assembled tinder place. And a fire is not going to magically appear. Rain and wet conditions may even render the wood lying around unfit for use.
This is when wet tinder and survival stoves come to the rescue. While wet tinder is specifically designed as fuel for long-lasting fires, even in moist conditions, there is also the option of wood burning survival stoves (although these are heavy units and only viable for groups for easy carrying).
There is also the option of wood-free portable stoves, perfect for heating outdoors.
You may also like: 4 Stress Free Way to Take your Family Camping
4. Torches
Torches are required for a very basic reason: to help you see in the dark. Phones do have torches but a phone battery is quite unreliable when you don't have regular power supply. Pitch dark pathways are pretty difficult to navigate, even in bright moonlight. That's why you need to consider bringing along a small torch for your nocturnal expeditions.
They might also come in handy while scaring off wild animals and predators in the night. Quite a few torches specifically built for outdoor use are available in the market presently and many come equipped with solar charging facilities.
5. Knives and tools
How can we forget actual 'tools' in the list of essential outdoor adventure tools? Sharp knives and multi-purpose tools in your tool vests come in handy when wandering outside in activities such as cutting wood and ropes, digging up old batteries for fire, and even kindling up a fire through stones in some real Bear Grylls style.
Being devoid of tools as basic as a knife could emerge as a major hurdle in the wilderness. Variable and innovative options exist in the market if you want to reduce your load and yet have things ready just in case. Some of them are:-
Wearable bracelets embedded with multiple tools
tool cards
pocket chainsaws
trolley/ complete survival kits
6. Solar-Powered Chargers
While you might find power sources to keep your gadgets/devices up and running in most places, there is still a need for solar powered chargers in case there is no power supply available.
Remember how you skip items and take various utilities for granted while packing for a trip but end up being disappointed because the things you considered pretty basic weren't easily available out there?
These chargers are just one of those and might spare you a lot of headache.
7. Personal Water Filtration System
Sometimes, you might not find clean drinking water in less likely places. And practicality demands that you carry only a limited amount of water in your bag/luggage.
What do you do in such cases?
Personal water filtration system proves essential in filtering out harmful bacteria and waterborne parasites and making water fit for your consumption.
These are portable (mostly coming in straw like cylindrical structures), handy, and guarantee 99.9% filtered impurities for safe drinking water.
8. Maps and No Service GPS
Let's face it. Google Maps isn't always the most reliable when it comes to remote locations. "No signal" is also a huge issue in such places. Therefore, to ensure you're not lost into dangerous territories and allow the outside world to keep track in case you are, detailed regional maps and no service GPS and transmission tools might guarantee your safety back into habitation.
Keep in mind that when all methods fail, the traditional proper knowledge of map reading might be a life saver. Do plan your trip beforehand if you are too familiar with the place, outlining the places you want to stay in the vicinity of to avoid such unpleasantness.
About The Author
Res Marty is a travel enthusiast and outdoor adventure expert. He writes blogs about trip preparedness at resmarty.com and endorses that reckless adventure doesn't translate to fun outings. When he is not writing blogs and hiking, he likes chilling with his cat Rudolf indoors.
You may also like: 5 Wild Camping Basics All Beginners Need to Know