The annoying problem with referee kits has eventually been fixed, according to the patch notes released by EA SPORTS for FIFA 23 Update 8. Detailed information is provided below.
Although FIFA 23 has been out for a few months, the developers haven't given up on the popular series, which will now be known as EA SPORTS Football Club.
Every week, there have been tons of fresh promotions for Ultimate Team, and regular upgrades have also allowed for several gameplay changes.
Some of these upgrades are more significant than others, and some aim to resolve nagging problems. The largest problem fixed in FIFA 23 update 8 concerns referees in FUT. Thus it falls under the latter side.
What Has FIFA 23 Update 8 Addressed?
In other words, if you've recently played a game of Ultimate Team and wished to tear your hair out simply because the referee was carrying a kit of the same colour as your jersey, you'll appreciate this patch.
Update 8 fixes that unpleasant problem in addition to some PC users' games crashing when they open FUT packs.
Now that the referee won't mistake you for a mischievous 12th man on the field, you can switch back to wearing a black or green number on your uniform.
In addition, a few bugs for other modes have been fixed, including the issue where players' weight and height were incorrect when you edited them.
FIFA 23 Update 8 Patch Notes: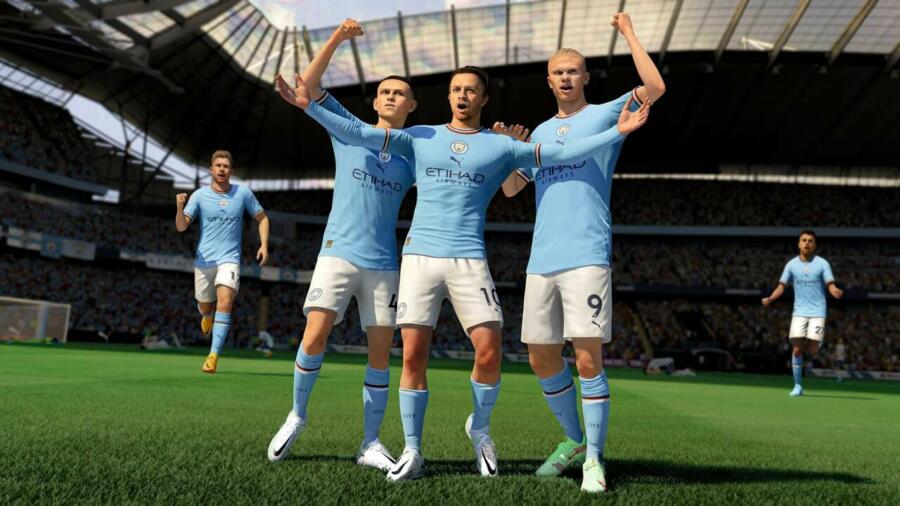 1. FIFA Ultimate Team
Addressed the following issues:
The referees wrongly carry a kit of the same colour as one of the teams competing in the match.
(On PCs) resolved a stability problem that could arise when opening packs.
2. Pro Clubs x VOLTA FOOTBALL
Addressed the following issue:
Rarely, in VOLTA ARCADE, the camera can have mistakenly followed a CPU AI player.
3. General, Audio, and Visual
Made the following modification, know about it!
Updates have been made to stadiums, pre-match scenes, mascots, bundle art, pitch props, gloves, star heads, headwear, tattoos, balls, VIP areas, fan flags, and badges.
Dealt with the following issues:
The height and weight numbers occasionally did not appear when editing a player.
Addressed a number of potential stability problems.
So, this was all we knew about FIFA 23 Update 8. Stay tuned for more information related to this!
Also read: World Cup: 3 of The Biggest Upsets in The 21st Century According to FIFA Rankings